Description & Technical information
A very fine and expressive bull-roarer. The stylized, whimsical human face represents a generic ancestor.
The sound caused by the vibration of the blade of the bull-roarer spinning through the air when swung in circles attached to a string is said to be the voices of the ancestors. There is a median crest running down the top two thirds of the rear section. Papuan Gulf, PNG, Melanesia. Wood with traces of lime infill a fine patina of age and usage. 45,5 cm. 19/20th century.
Date: 19/20th century
Period: 1750-1850, 1850-1900, 19th century, 20th century
Origin: Melanesia
Medium: Wood, Traces of lime infill
Dimensions: 45.5 cm (17⁷/₈ inches)
Provenance: Field collected by Thomas Schultz Westrum, circa 1966, inv. N° 373 – 14.4.66 – A. Ex coll. : Ulrich Kortmann, Dortmund.

Thomas Schultze-Westrum born April 15, 1937 in Berlin) is the son of actress Edith Schultze-Westrum and German director Paul Verhoeven. In 1957 he made his first research trip to Greece as a student in the first semester and from 1959 he carried out field studies in New Guinea. In 1965 he received his doctorate at the University of Munich with the dissertation Innerartliche Verständigung durch Düfte beim Gleitbeutler Petaurus breviceps papuanus Thomas (Marsupialia, Phalangeridae). In 1972 Schultze-Westrum published the book Neuguinea: Papua – Urwelt im Aufbruch and in 1974 the work Biologie des Friedens. He collected a large quantity of artworks notably from the Papuan Gulf. Many of his pieces are in prestigious private and public collections world-wide.

In 1979 he founded the IUCN-Working group Conservation and Traditional Lifestyles, from which the interdisciplinary project group Ecoculture emerged in 1981. He has also worked as a conservation consultant for the European Union, the IUCN, the OECD, the WWF and for several other initiatives and non-governmental organizations. Schultze-Westrum shot circa 75 reports and documentaries that were broadcast on German television and international TV networks, in particular ecological portraits with a focus on integrating traditionally living people into nature conservation projects. In 1976/77 he made the documentary The Coast of the Monk Seals for ZDF, which was shown in eleven countries and had great influence in the creation of the Alonnisos Marine National Park and the Northern Sporades. From the late 1970s, he made extensive documentaries about Greek wildlife that were shown on Greek television for over 20 years. Another focal point for Schultze-Westrum's film work was the Sultanate of Oman. His 1988 film The Green Desert about traditional water management in Oman was made by the Television Trust for the Environment (TVE) distributed in 44 countries. After leaving the television business at the end of 2002, Schultze-Westrum returned to an old research project that he had given up on in the early 1970s. He studied the population physiology of the short-headed glider (Petaurus breviceps papuanus) and related species, the development of community behavior and cultural diversity, and the development of ethnic styles in the Gulf province of Papua New Guinea. Thomas Schultze-Westrum lives in the mountain village of Kazaviti on the island of Thasos in the northern Aegean.
Freely translated from : https://de.wikipedia.org/wiki/Thomas_Schultze-Westrum
Categories: Tribal Art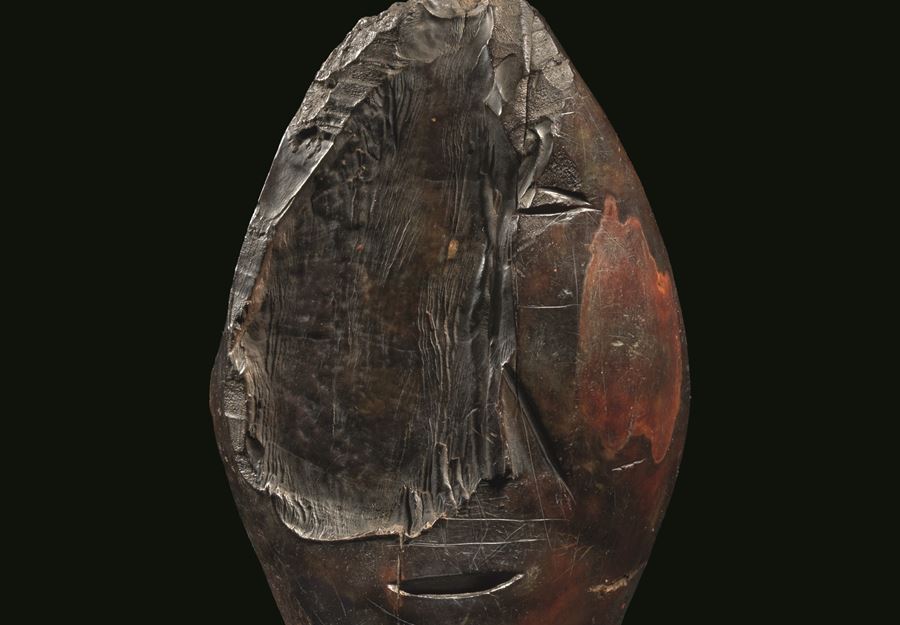 Discover the gallery
Galerie Meyer-Oceanic Art
Tribal Art dealer specializing in early Oceanic Art since 1980 and archaic Eskimo Art since 2010
More Works From This Gallery