Description & Technical information
Qianlong period
European Market

Price: £22,000

A massive Chinese export porcelain famille rose charger, decorated with flowers and a pair of Mandarin ducks symbolising marital fidelity.
This large dish, a possible companion piece to the previous item, shows a pair of Mandarin ducks (Aix galericulata L. 1758). These have been popular symbols in Chinese art for centuries. Here the male is in fine plumage and the female in brown. Because the Mandarin duck is believed to mate for life, unlike the promiscuous mallard, it has long stood for the strong bond between lovers or man and wife; a 'mandarin-duck dream' is a romantic dream or dream-like interlude and was the name of a famous Ming drama, Ye Xiaowan's (1630–1660) Dream of Mandarin Ducks (Yuanyang meng).
These ducks are tough and adapt well to captivity and were among the first exotic bird species brought back from China that were successfully kept in European aviaries, prized for their exotic plumage. They were brought to Britain in the first half of the eighteenth century and a wild population has now become established in the south of England.
The first drawing of a Mandarin duck in Britain was in 1745 by George Edwards (1694-1773) in the gardens of Sir Matthew Decker in Richmond Green, Surrey.

Date: 1740
Period: 1600-1750, 18th century
Origin: China
Medium: porcelain
Dimensions: 52 cm (20¹/₂ inches)
Categories: Oriental and Asian Art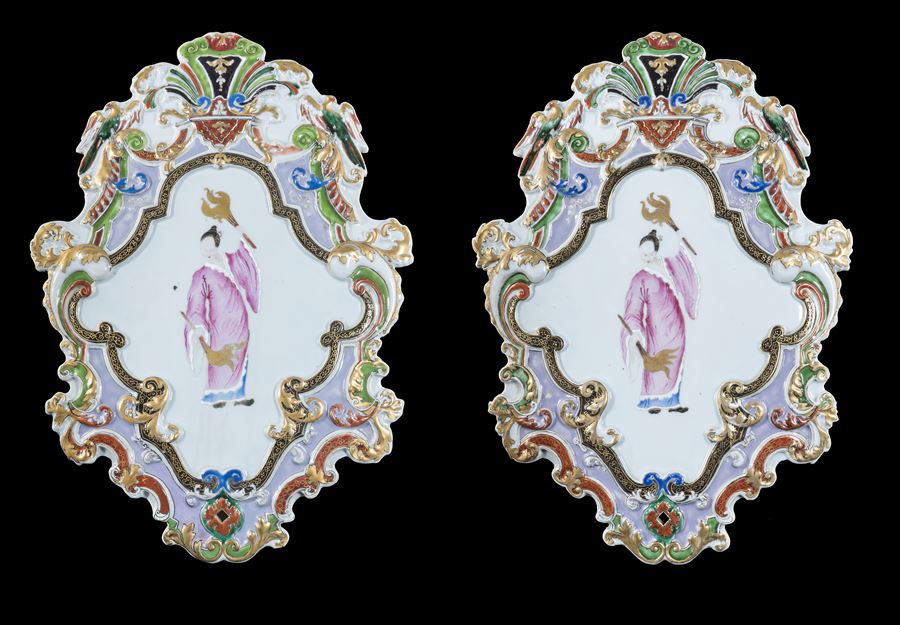 Discover the gallery
Cohen & Cohen
Chinese Export Porcelain, 17th & 18th Century, Works of Art
More Works From This Gallery