Description & Technical information
The present elegant, silver-gilt beaker is a wonderful object of the Rococo period from Augsburg. It is raised on a smooth and curved, high foot. Above it, the corpus of the beaker with a décor made out of twisted lines and very fine Rococo ornaments. Embossed, twisted lines create four fields within which engraved rocailles and embossed, finely punched and engraved vine leaves and grapes coexist, in a perfect Rococo ornamentation set. This kind of décor is a very nice and ludic reminder of the beaker being used for the consumption of wine. The rim is slightly profiled. The marks are ligated on the bottom. Nice weight and proportions.
Maker
Johann Martin I Satzger was a silverworker and son oft he maker Philipp Jakob. He was born around 1707, became a master in 1737 and died in 1785. Johann Martin I was known ? along with his brother Gottlieb Satzger ? mostly for their boxes. These two are very significant for their works (Seling 1980: vol. I/186). See from Gottlieb Satzger, a pair of Rococo boxes, actually on offer by Helga Matzke.
Objects made by Johann Martin are to be found in important public collections, like for instance in the The Metropolitan Museum of Art, in The Wallace Collection and in the Kölnisches Stadtmuseum,
Weight: 158g
Date: 1747–49
Period: 1600-1750, 18th century
Origin: Germany, Augsburg
Medium: silver-gilt
Signature: Maker's mark: Monogramm "IMS" im Oval für Johann Martin I Satzger (Seling 2007, Nr. 2291a).
Hallmark: "Pyr" mit "H" unten für Augsburg, Periode 1747–49 (Seling 2007, Nr. 2000).
Dimensions: 8.4 cm (3¹/₄ inches)
Provenance: Sammlung Dr. Helmut Seling, Munich

Literature: Seling, Helmut, Die Augsburger Gold- und Silberschmiede 1529-1868, vol. I-III, München: Beck Verlag, 1980 and 2007.
Lit. und Abb.: Seling 1980, Bd. I, S. 195 und Bd. II, Abb. 1019.

Categories: Silver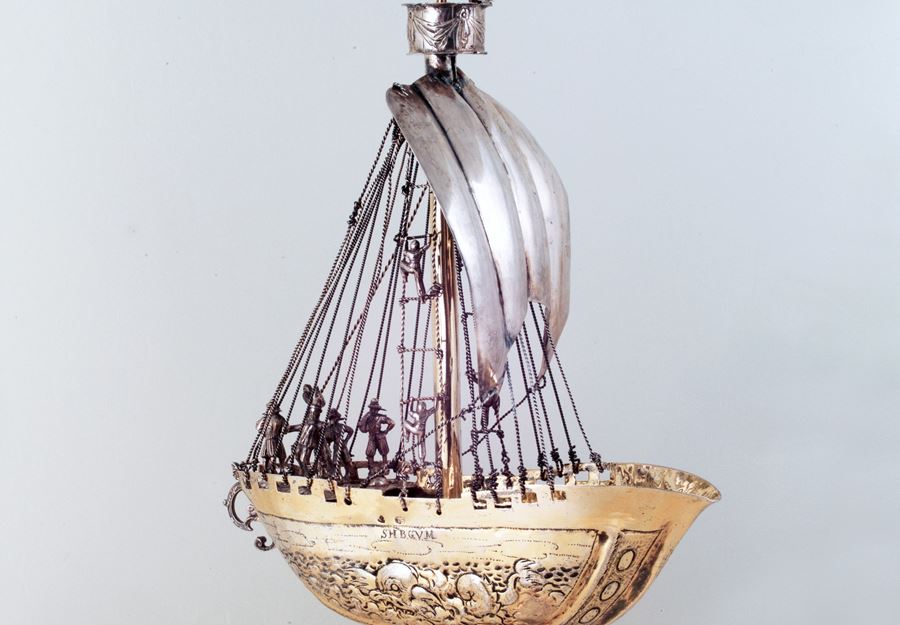 Discover the gallery
Helga Matzke
European Silver and Silver-Gilt Objects coming from the 16th to the early 19th centuries. Our key areas are collectibles and tableware, especially of German cou...
More Works From This Gallery