Description & Technical information
This impressive pair of cast bronze vases are intricately decorated with registers filled with arabesque, geometric and medallion motifs. A pair of stylised, confronted gazelles feature centrally on both sides. The vases are pear-shaped with tall, flared necks joined on either side by wing-shaped handles. Repetitions of Arabic benedictions fill the borders of the handles, reading: الیمن والاقبال 'Good fortune and prosperity'.
These vases are modelled after the renowned 'Gazelle Vase', one of a group of large-scale ceramic, lustre-painted jars, later known as 'Alhambra Vases', made in Islamic Spain during the 14th century. The 'Gazelle Vase' and another known as the 'Jarrón de la Banda' vase were found in the Alhambra Palace in the late 18th century. By the mid-19th century these vases, in particular the 'Gazelle Vase', became emblems of the rediscovery of the Alhambra and Islamic Spain during a time of growing interest in the cultures of the 'Orient'. In his Plans, Elevations, Sections and Details of the Alhambra (1836-45), Owen Jones included a detailed rendering of the 'Gazelle Vase' (see Rosser-Owen, p. 140), while French potter Theodore Deck produced a near identical copy of the same vase in 1862, now in the Victoria and Albert Museum, London (Accession Number 18-1865; see Rosser-Owen, p. 141). Further examples of Alhambra-inspired vases can be found in the Victoria and Albert Museum, including a small-scale ceramic version (Accession Number C.10-2008; see Rosser-Owen, p. 142) and a silver and gold interpretation (Accession Number M.28-1985; see Rosser-Owen, p. 142). The original 'Gazelle Vase' is housed in the Museo Nacional de Arte Hispanomusulmán, Granada, illustrated in Dodds, p. 358.

Date: 19th century
Period: 19th century, 1750-1850, 1850-1900
Origin: Spain, France
Medium: Bronze
Dimensions: 140 x 60 cm (55¹/₈ x 23⁵/₈ inches)
Literature: Dodds, J.D., Ed. Al-Andalus: The Art of Islamic Spain, The Metropolitan Museum of Art, New York, 1992.
Rosser-Owen, M. Islamic Arts from Spain, V&A Publishing, London, 2010.

Categories: Oriental and Asian Art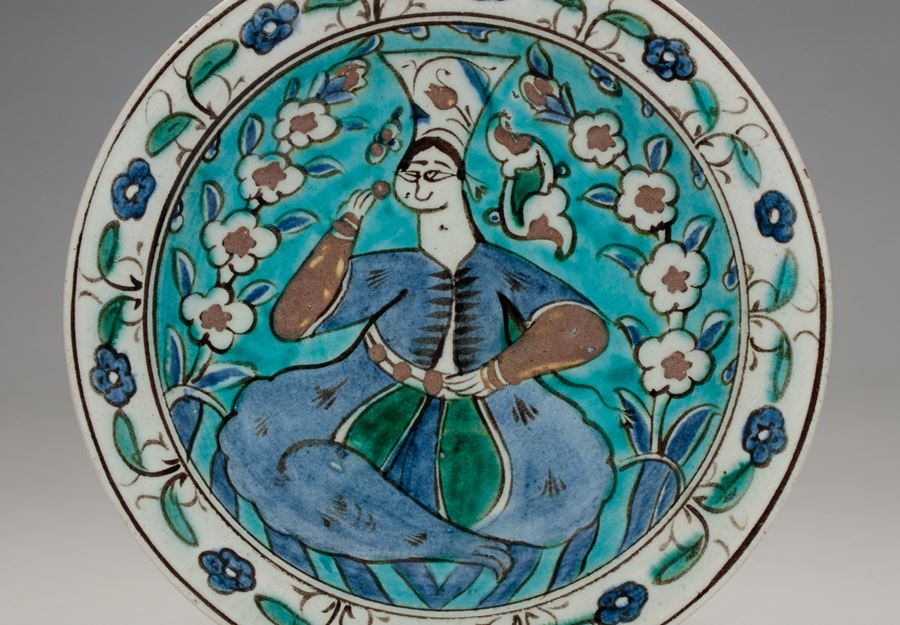 Discover the gallery
Amir Mohtashemi Ltd.
Indian,Islamic and Cross-Cultural Works of Art
More Works From This Gallery