Description & Technical information
At the 1905 Salon des Independants, where he exhibited, Raoul Dufy
discovered Henri Matisse's painting "Luxe, calme et volupté", 1904 which
was a revelation to him : In front of this painting, I understood the
whole new reasons of painting and to me the Impressionist realism lost
its charm to the contemplation of the miracle of imagination introduced
in drawing and color. I instantly understood the new pictorial
mechanics.

With the famous "cage aux fauves" of the Salon
d'Automne, where Matisse, Derain, Vlaminck and their friends were
exhibiting, Raoul Dufy understood what Fauvism offered in terms of
individual surpassing and freedom.

The artist therefore pulled
away from Impressionism and turned to this new plastic vocabulary like
shown in our still life "Compotier, bananes et fruits sur un
entablement", 1905 which clearly reveals the color release. The artist
dared violent contrasts without losing sight of figuration.

Our
work also echoes Paul Gauguin's work in which Dufy discovered the use of
pure and saturated colors, applied in partitioned areas hence denying
perspective.

Marking a definitive distance with realistic
depiction of the motif, the brief period of Dufy's Fauvist
experimentations launched his theory of the color-light.

"I was
spontaneously driven towards which was to become my real concern. I had
discovered my system of which theory is as follows : by following the
sunlight, we lose our time. The light of painting is quite a different
thing. It's a light of distribution, composition and light-color."
Thus the color creates the light.

Date: 1905
Period: 20th century
Origin: France
Medium: Oil on canvas
Dimensions: 95 x 81 cm (37²/₅ x 31⁹/₁₀ inches)
Provenance: Collection of the artist's sister, Germaine Dufy.
Private collection, England.
Literature: This work will be included in the second supplément du Catalogue Raisonné de l'oeuvre peint de Raoul Dufy being prepared by Mrs Fanny Guillon-Laffaille.
Categories: Paintings, Drawings & Prints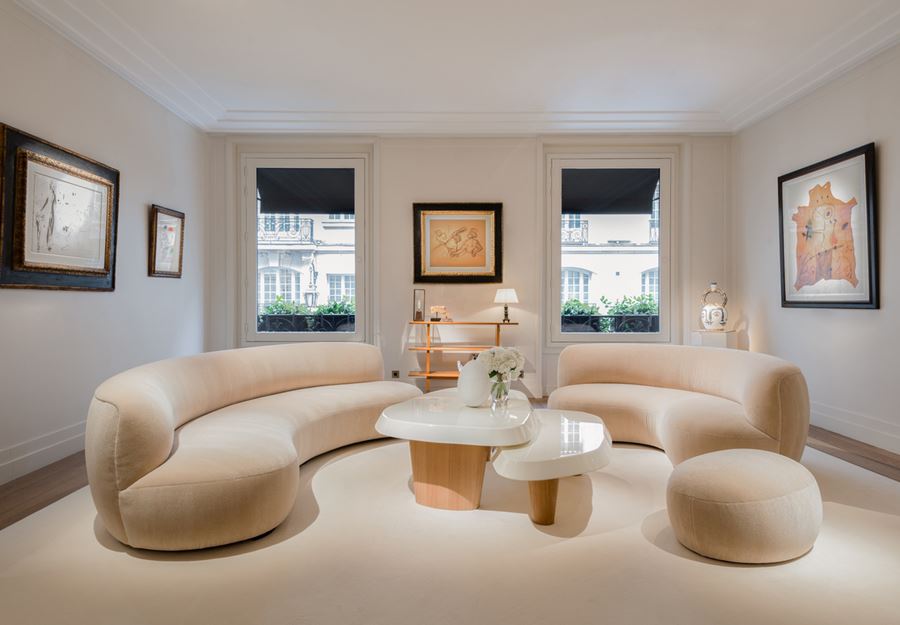 Discover the gallery
Helene Bailly Gallery
Impressionist, Modern and Contemporary art
More Works From This Gallery