Description & Technical information
The present set of twelve silver plates stems from the House of Thurn and Taxis. The plates are five-arched and have a wide, profiled border. The rand is without decoration, except for the coat of arms of Prince Alexander Ferdinand of Thurn and Taxis (1704-1772). Inventory numbers and weight details are engraved on the reverse. The city?s hallmark and maker?s mark can be found on the back of the plates.
Heraldry/Provenance
Prince Alexander Ferdinand of Thurn and Taxis succeeded his father Prince Anselm Franz. He had to fulfil important duties of representation in the Frankfurt Palace, since Emperor Charles VII entrusted him in 1743 with the dignity of the principal commissioner on the everlasting Imperial Diet (Reichstag in German). He lived a splendid life in style. His high demands in art served him to the development of the courtly splendour, to which the prince was much more determined than his predecessors. He acquired outstanding art objects and tableware by goldsmiths in Augsburg. Prince Alexander Ferdinand transferred his court to Regensburg not until 1748.
Maker
Johann Conrad Lotter was born in 1704. Worked as a silver worker and was son of George III. Lotter. He became master in 1738. In 1745 he married his Maria Catharina Weid (daughter of a silverturner). Johann Conrad Lotter died in 1779.
Diameter: 25 cm (10,03 inch); Diameter (well:): 18cm (7,08 inch), weight: ca. 7080g (altogether).
Date: 1759/61
Period: 1750-1850, 18th century
Origin: Germany, Augsburg
Medium: silver
Signature: Marks: Augsburg 1759/61Johann Conrad Lotter
City's hallmark: D/O crowned with a Pyr for Augsburg 1759/ (s. Seling, Nr. 241, 2302)
Maker's mark: "C and L" intertwined for Meister Johann Conrad Lotter (s. Seling, Nr. 241, 2302)

Dimensions: 25 cm (9⁷/₈ inches)
Provenance: Collection Thurn und Taxis

Literature: Helmut Seling: Die Augsburger Gold- und Silberschmiede 1529 ? 1868. Meister Marken Werke, München 2007.
Siebmacher?s großes Wappenbuch. Neustadt an der Aisch 1972.
Allgemeine Deutsche Biographie

Categories: Silver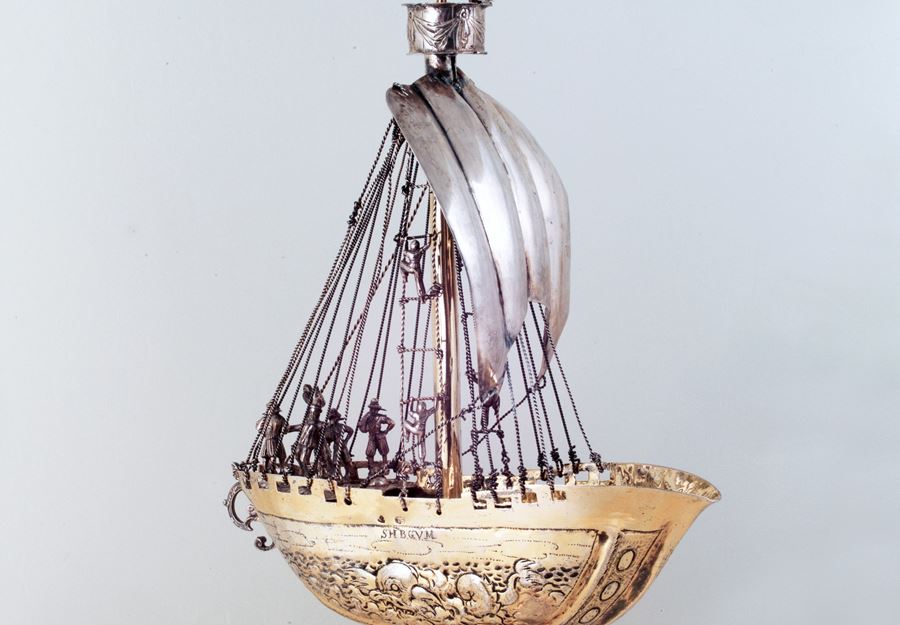 Discover the gallery
Helga Matzke
European Silver and Silver-Gilt Objects coming from the 16th to the early 19th centuries. Our key areas are collectibles and tableware, especially of German cou...
More Works From This Gallery