Description & Technical information
Small and rare Kingdom of Kongo ebony and brass crucifix (Nkangi Kiditu), dating to approximately the 16th /17th centuries.
At The Christ's feet the figure of a supplicant, possibly The Virgen mary, a skull and crossbones. The brass figure, of rich ageing patina, has evidence of considerable wear and tear, and is fixed to a latin, serrated edge cross in the same metal and surmounted by a rectangular plate with the inscription I.N.R.I. (Ienus Nazarenus Rex Iudaeorum - Jesus of Nazareth, King of the Jews), fixed by a central pin. The cross's horizontal arm is mounted on an ebony bar reinforced in pewter.
This type of stylised representation is common in Nkangi Kiditu, "Christ The Protector" or "Tied to Christ" imagery, formally contrasting with the naturalism that predominated in European devotional figures. It is therefore possible to assume that, beyond the iconographic synthesys anchored on the ancient cruciform symbol, the Congolese artists, on producing these images, operated a profound and intentional transcultural reflection.
An image of great significance for both Portuguese and Congolese the Nkangi Kiditu are often associated to ancestors' relics or talismans, becoming power symbols and insignia of Congolese leaders.
Date: 16th - 18th century
Period: 1400-1600, 1600-1750, 16th Century, 18th century
Origin: Kingdom of Kongo
Medium: Ebony, Brass
Dimensions: 10 cm (3⁹/₁₀ inches)
Provenance: Rui Quintela Collection, Lisbon
Categories: Sculpture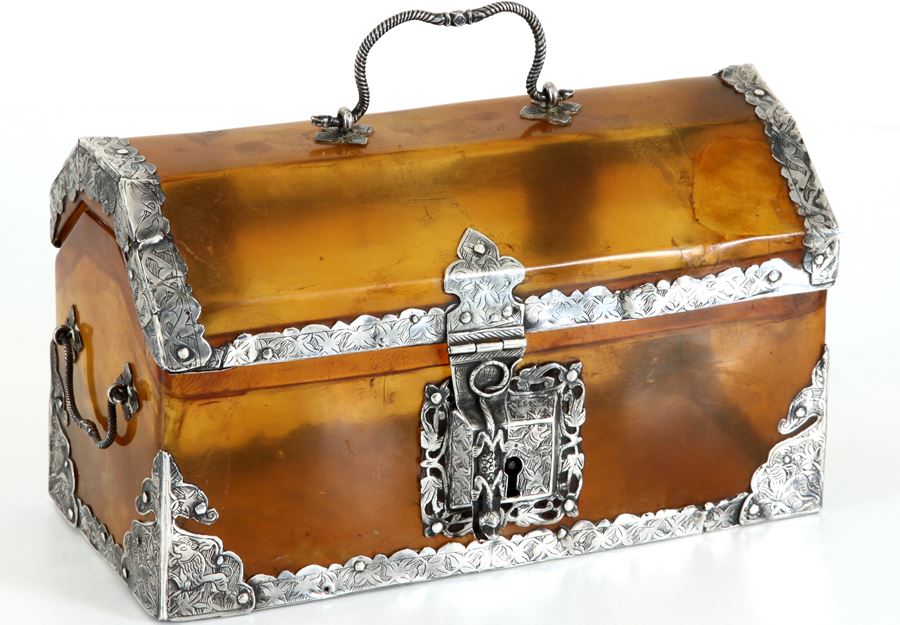 Discover the gallery
São Roque Antiguidades e Galeria de Arte
Fine Furniture, Silver, Portuguese Tiles and Ceramics, Arts of the Portuguese Expansion, Chinese Porcelain, Fine Arts
More Works From This Gallery