Description & Technical information
With an accurate, strict but decorative design, this fine set of silver coffee and tea is a very elegant ensemble of the neoclassical style. The foot and body of the pots are left plain and a profiled frieze with stylised acanthus leaves in a wavy pattern complement very well the spout, which is half-decorated with acanthus leaves. Around the lid, a wheat-frieze announces playfully the vaulted hinged-cover adorned with acanthus leaves again and a finial in the form of a covered urn. The ear-shaped ebony handle is applied on the one side of the pots. All objects with the coat of arms of Thurn and Taxis.
Provenance/Heraldry
The set stems from the Thurn and Taxis Collection.
Karl Alexander von Thurn and Taxis (1770-1827) was the fifth prince of Thurn and Taxis. He was son of Karl Anselm of Thurn and Taxis and Duchess Auguste Elisabeth of Württemberg (1734-1787). As his father died in 1805, Carl Alexander became nominal Generalpostmeister of the Imperial Reichspost, until the resignation of Francis II, Emperor of the Holy Roman Empire. As a consequence, Karl Alexander headed a private post company, the Thurn-and-Taxis-Post.
After his studies in the Universities of Strasbourg, Würzburg and Mainz and a Grand Tour, he got married in 1789 to Duchess Therese of Mecklenburg-Strelitz, daughter of Charles II, Grand Duke of Mecklenburg and his wife Princess Friederike of Hesse-Darmstadt, with whom he had seven children. During the Napoleonic Wars, the Principality of Thurn and Taxis lost its independence. As a compensation, the House Thurn and Taxis received the Imperial Abbey of St. Emmeram and other territories in Regensburg, Bavaria.
Height: 30,4 cm, 24 cm, 18 cm, Weight: 890gr, 550gr, 510 gr
Date: 1797-99
Period: 1750-1850, 18th century
Origin: Germany, Augsburg
Medium: silver
Signature: Marks: Augsburg 1797-9

Dimensions: 30.4 cm (12 inches)
Provenance: Thurn and Taxis Collection

Literature: see Seling No 281, 2511

Categories: Silver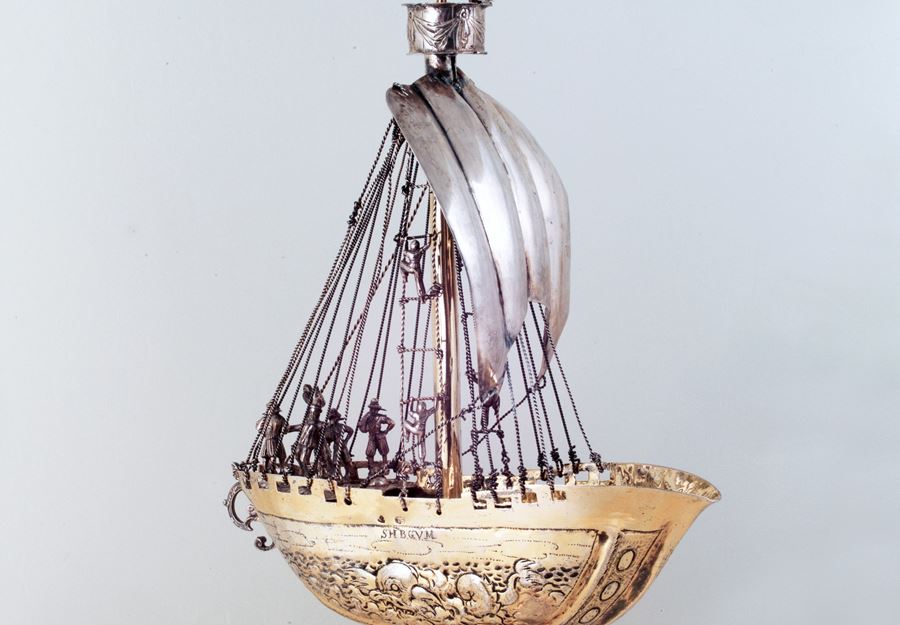 Discover the gallery
Helga Matzke
European Silver and Silver-Gilt Objects coming from the 16th to the early 19th centuries. Our key areas are collectibles and tableware, especially of German cou...
More Works From This Gallery