Description & Technical information
The vase-shaped body is supported by a one foot, winged griffin. The wall is decorated with a band of laurel leaf, the neck of the jug with a pearl ribbon border, above four laurel wreaths. Curved spout with mythical beast head. The flat hinged lid crowned by a knob buds. The ebonized wood handle sits in leaf decorated spout.

The design for these french silver gilt coffee-pots is in the pattern book by Jean-Baptiste Claude Odiot on pages 71 – 73rd. For a teapot with identical applied decor, see at The Metropolitan Museum of Art.
Maker
Jean Baptiste Claude Odiot was born in 1763, Master craftsman 1785. Shortly after 1823 he withdrew from the business and gave the large series of his bronze models to the state (now in the Musée des Arts décoratifs, Paris). In 1827, he hands over the business to his son Charles.J.B.C. Odiot and Biennais were the preferred master goldsmiths of Napoleon I and the imperial family. While Odiot, who became famous for his large, sculptural objects, came from an old-established family of goldsmiths, Biennais had originally completed a carpentry apprenticeship. Beside of Napoleon I Odiot worked for the Russian and Austrian courts and also for prominent British military. Together with Biennais he made the large dinner service for King Max I Joseph of Bavaria (now in the Munich Residence).
Height 28 and 33 cm, Weight: 745 and 1280 gr
Date: 1819/39
Period: 1750-1850, 19th century
Origin: France, Paris
Medium: silver-gilt
Signature: Marks: Paris 1819/39

Dimensions: 28 cm (11 inches)
Provenance: Swiss private collection

Literature: see Rosenberg Vol IV, Nr. 6592,6578, 6768

Categories: Silver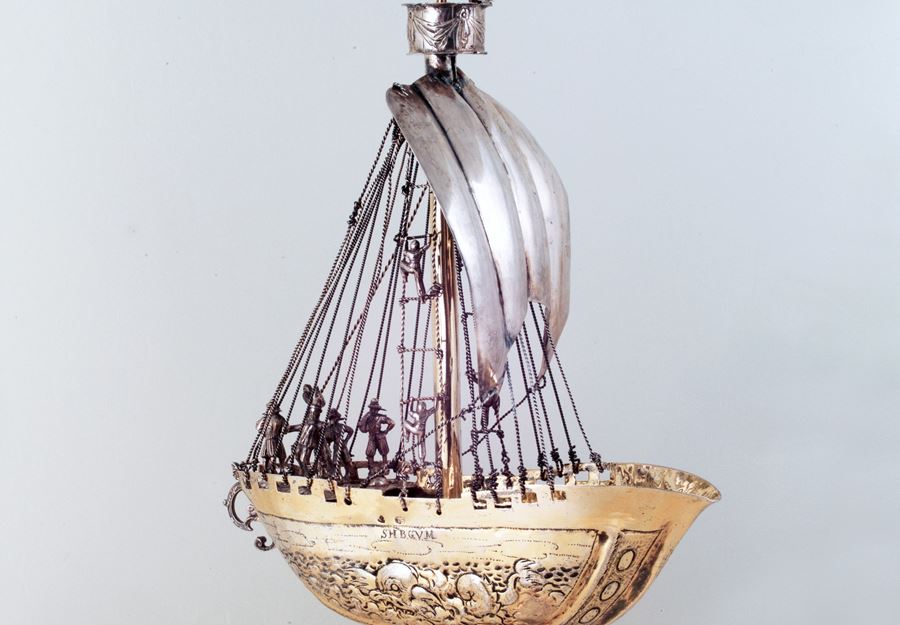 Discover the gallery
Helga Matzke
European Silver and Silver-Gilt Objects coming from the 16th to the early 19th centuries. Our key areas are collectibles and tableware, especially of German cou...
More Works From This Gallery