Description & Technical information
The spoon has a deep bowl and a hexagonal, flattened handle, of which knob is a nicely-adorned small, cast head (cherub's head). Between the bowl and the handle, there is a cartouche decorated on the upper side with strapwork, which shows in the middle again a small head. The marks are ligated on the underneath side of the bowl. There are traces of gilding on the strapwork and the knob of the spoon.
For this earlier type of spoon, which was still produced until the mid-eighteenth century, compare Gündel, 1942, table 66 and Germanisches Nationalmuseum, 1990, cat.-no. 67 and 68.

For another Silesian silver spoon of the same period in the collections of Helga Matzke see here.

Maker

Mattheus Jachmann the Younger, goldsmith, was born in Wroclaw, son of the goldsmith Hans Jachmann the Elder. Towards the end of 1690, he became citizen and master. In 1691, he married to Magdalena, born Derb. Jachmann died on July 12th1726. Hintze mentions some works of him in private, ecclesiastical and public collections (Hintze 1906, p. 91-2).

Period: 18th century
Origin: Sweden
Medium: silver, Partly gilt
Literature:
Gündel, Christian, Die Goldschmiedekunst in Breslau, Berlin: Steiniger, 1942.
Hintze, Erwin, Die Breslauer Goldschmiede: Eine archivalische Studie, hrsg. vom Verein für das Museum Schlesischer Altertümer, Breslau: Kommissionsverlag von Karl W. Hiersemann in Leipzig, 1906.

Germanisches Nationalmuseum/Pechstein, Klaus, Effmert, Viola (eds.), Schlesische Goldschmiedearbeiten im Germanischen Nationalmuseum, Nurnberg: Germanisches Nationalmuseum, 1990.

Categories:
Silver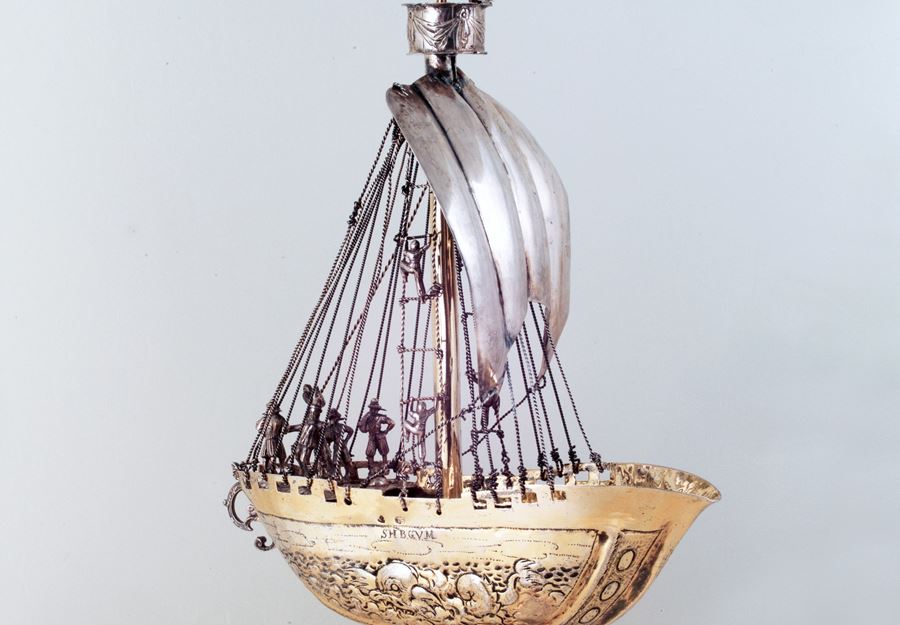 Discover the gallery
Helga Matzke
European Silver and Silver-Gilt Objects coming from the 16th to the early 19th centuries. Our key areas are collectibles and tableware, especially of German cou...
More Works From This Gallery