Description & Technical information
An exceptionally fine and large mat or sese (a large blanket type mat) used as a ritual exchange item during the ceremonies of passage de grade, marriage or death; and the sese is often used as well as a wrap for the deceased. The design on this mat is stained (or dyed) using the "reserve" technique and shows a variation on the archaic motif of the "Bird of the High Seas" (Oiseau du Large) or bwihil nan ut lewawan. The significance of this design is now totally forgotten by even the oldest generations. Sese mats have a red design on a white background. Seses are usually about three metres in length. The design is carved on the outer layers of the banana trunk to produce a stencil which will be placed over the rolled mat before being dyed. The long sides of the mat are fringed while the short sides are edged with a woven, open-work motif with twin knotted tassels in their center. This is one of the largest known mats of its kind.

Pentecost Island, Vanuatu, Melanesia. Pandanus fiber (Pandanus tectorius) and dye made from the infusion of Ventilago neocaledonica bark (local name : butsu laba). 400 x 85 cm w/o fringes. 19/20th century.

Date: 19/20th century
Period: 1850-1900, 19th century, 20th century
Origin: Melanesia, Vanuatu
Medium: Infusion of Ventilago neocaledonica bark
Dimensions: 400 x 85 cm (157¹/₂ x 33¹/₂ inches)
Provenance: Field collected in the mid 20th century by a visiting French academic.
Literature: Bonnemaison, Joel; Kaufmann, Christian; Huffman, Kirk; Darrell, Tyron (ed.) : VANUATU OCEANIE. Arts des iles de cendre et de corail. Reunion des Musee Nationaux, Paris, 1996, pages 104 to 115.

Speiser, Felix : ETHNOLOGY OF VANUATU, AN EARLY TWENTIETH CENTURY STUDY. English translation of the original 1923 edition, Crawford-House Press, Bathurst, 1991, Plate 75 for an identical mat with a variation on the same design.

An identical example is the Honolulu Museum of Art, Hawaii :
https://commons.wikimedia.org/wiki/File:Red_mat_from_Pentecost_Island,_Vanuatu,_Honolulu_Museum_of_Art_accession_14147.1.jpg
Categories: Tribal Art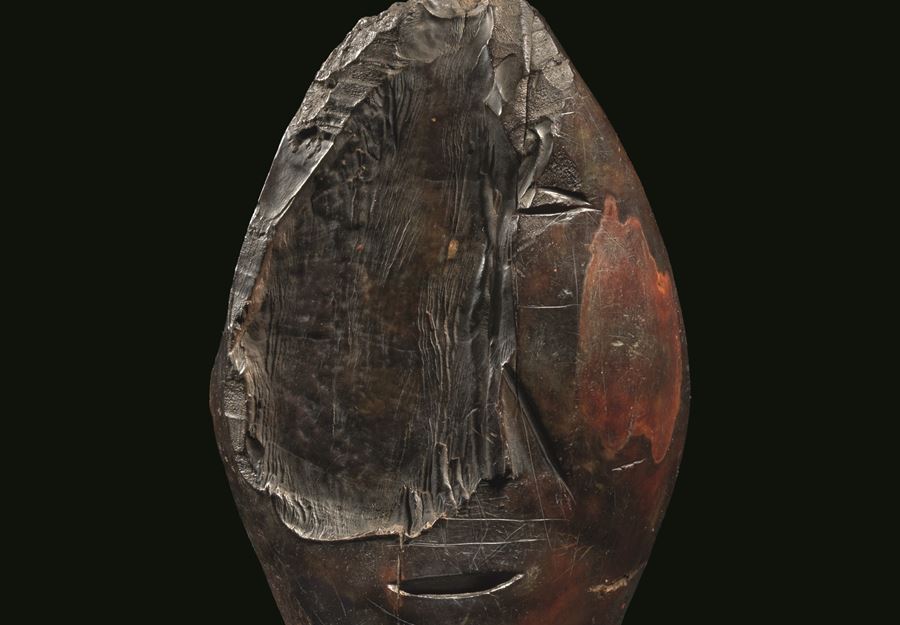 Discover the gallery
Galerie Meyer-Oceanic Art
Tribal Art dealer specializing in early Oceanic Art since 1980 and archaic Eskimo Art since 2010
More Works From This Gallery