Description & Technical information
The present set of seven silver dinner plates consists of a large plate with six arches, and two medium size ones. The four small ones have five arches. The lips are flat, curved and with a simple cord edge. The tableware does not have any other adornment. The well is a bit recessed and also without any decoration.
The hallmarks are on all plates at the bottom. The crowned D, according to Tardy: Les poinçons de garantie internationaux pour l'argen, describes the year of manufacture in 1779. The sign of Strasbourg, one with a lily crowned 13, confirms the 13-lots (parts) silver. This represents the typical alloy composition in the eighteenth century in Strasbourg.
These Strasbourg plates belong to the category tableware, hence objects of daily use and have thereby their own charm. These artefacts, which were originally produced for use and are still usable today, are a very fine set of plates. This is due to their material, silver, which represents a particular value for the objects and the user.
Maker
Jacques-Henri Alberti was born in 1730 in Bärenthal, near Niederbronn in today?s France. From 1756 to 1764 he completed an apprenticeship with the great Strasbourg silversmith Jean-Louis Imlin III and in 1764 became a master maker. He married the niece of his master, Catherine-Salomé Emmerich, in 1765. In 1768, together with Jean-Louis Imlin, Alberti produced the table silver for Elisabeth Auguste of Pfalz-Sulzbach (1721-1794). After the death of Imlin, Alberti took over the management of his workshop from 1768 to 1781. He died in 1795.
Together with Imlin, Kirstein and Oertel, Alberti was one of the most important representatives of the ?Strasbourg Vermeil?. Alberti?s objects are preserved in the art galleries in Strasbourg, in Colmar, in Paris, in the Palatine Museum in Heidelberg and in private collections.
Diameter: 35 cm (13,8 in.); 29,5 cm (11,6 in.); 27,5 cm (10,8 in.) Weight: altogether 6.006 gr/
Date: 1779
Period: 1750-1850, 18th century
Origin: Germany, Strasbourg
Medium: silver
Signature: City's Hallmark: with a lily crowned ?13? for Strasbourg, 13-lots (parts) silver, period 1750-96 (s. Tardy 1975)
Maker's Mark: Name "ALBERTI" for Jacques-Henri Alberti, Master 1764, still working 1780 (s. Tardy 1975).

Dimensions: 35 cm (13³/₄ inches)
Literature: Tardy: Les poinçons de garantie internationaux pour l'argent. suivi d'une étude de W. van Dievoet sur les poinçons européens de la Révolution et de l'Empire. 17e Edition. 1987 Paris.
Martin, É. & Pesneaud-Antheaume, A.-Cl.: Deux siècles d'orfèvrerie à Strasbourg. XVIIIe-XIXe siècles dans les collections du musée des Arts décoratifs, Strasbourg 2004: les musées de Strasbourg

Categories: Silver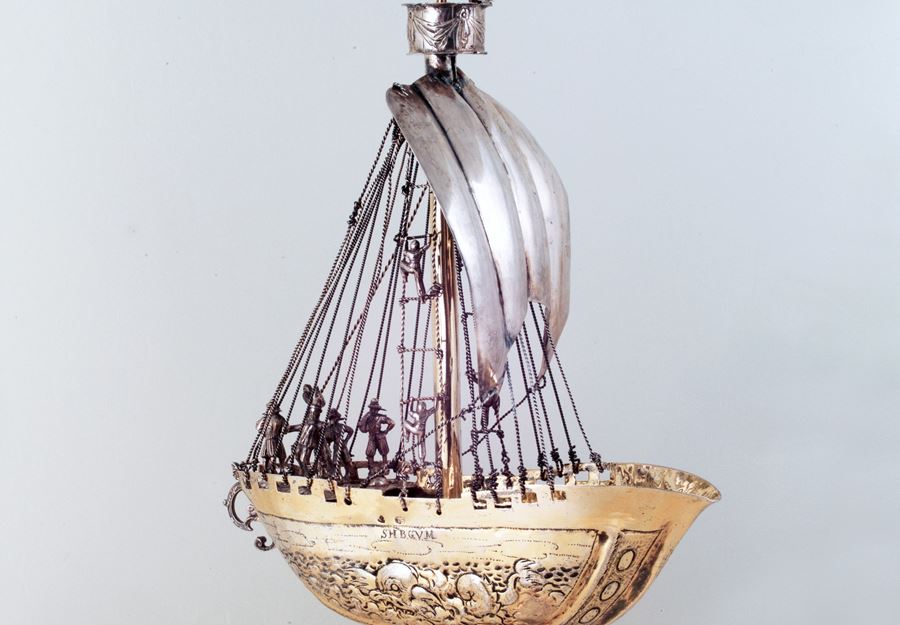 Discover the gallery
Helga Matzke
European Silver and Silver-Gilt Objects coming from the 16th to the early 19th centuries. Our key areas are collectibles and tableware, especially of German cou...
More Works From This Gallery