Description & Technical information
Camille Pissarro completed this idyllic pastel in around 1873-74 while he was living in the small town of Pontoise just northwest of Paris. During this time, he produced some of his most significant and revolutionary work, exhibiting in the first Impressionist exhibition in 1874. Having settled in the village, Pissarro explored and studied the sleepy local landscapes, near-deserted country paths, and the rolling slopes of the Hermitage hills. The present pastel was most likely conceived en plein air and perfectly captures the uneven topography and calmness of the rural landscape with its contrasting deep greens and russet tones. The composition shows his masterful approach and is a delightful example of his fascination with studying the local landscape. On the verso of the pastel work is an earlier study, possibly made around 1860.

Pissarro's residency in Pontoise has been recognised as crucial for the development of his style and artistic career. There, Pissarro was frequently visited by his close friend and protégé, Paul Cézanne. Over the following decade they painted and drew side by side, and Cézanne would later credit Pissarro as his mentor, claiming 'we learned everything from Pissarro.' Although Cézanne was nine years his junior, Pissarro was clearly as willing to learn as he was to teach. They frequently depicted the same motifs: village streets, houses, and the local landscape. Indeed, their works produced in this period reveal the reciprocal nature of their artistic relationship. We can start to see trappings of Cézanne's influence on Pissarro in his hurried hatched lines and darker than usual colours. In 2005, Pissarro and Cézanne's artistic relationship formed the subject of a major exhibition at the MoMA in New York and at the Musée d'Orsay in Paris. The exhibition drew heavily on the landscapes that the artists produced side by side and the way in which the artists learnt from one another and borrowed from each other's techniques.

Some of Pissarro's most famous paintings depict his Pontoise period, many of the famous works can be found in important collections around the world including the Guggenheim and the Metropolitan Museum of Art in the USA, the Musée d'Orsay in France and the National Galleries of Scotland to name a few.

Date: Executed circa 1873-74
Period: 19th century
Origin: France
Medium: Pastel over charcoal on paper
Signature: Stamped with artists initials lower right, C. P. (Lugt 613a)
Dimensions: 26 x 40 cm (10¹/₄ x 15³/₄ inches)
Provenance: Estate of the Artist
Collection of A Bonin
Hôtel Drouot, Paris, 26th June 1931
Sotheby's, New York, 21st October 1976

Literature: Ludovic Rodo Pissarro and Lionello Venturi, Camille Pissarro - son Art, son Œuvre, Paris, 1939, vol. 1, no. 1518, p. 290 (illustrated vol. II, pl. 292)

Exhibitions: London, Stern Pissarro Gallery, Camille Pissarro - St.Thomas to Paris, November-December 2003, no. 12

Categories: Paintings, Drawings & Prints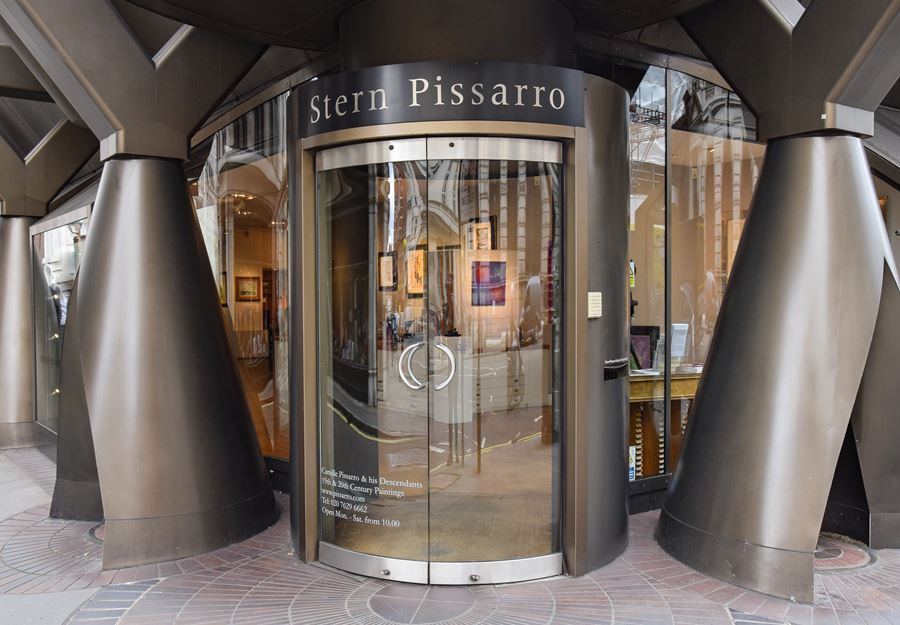 Discover the gallery
Stern Pissarro Gallery
Impressionist - Modern - Contemporary
More Works From This Gallery