Description & Technical information
This tree illustration depicts a bifurcating central branch whose adolescent leaves are pale green and deep red while those fully matured appear in vivid dark green flourishes. A thin stem droops, laden with delicate white flowers, above which another branch whose thick buds appear ready to bloom in an instant. Striking orange-red dehiscent pods reveal dark brown seeds, one of which has been cut open to illustrate the edible nut inside.
An inscription in Chinese reads pin po, which closely resembles the characters for the Chinese chestnut, ping po. As with our illustration of the Star Fruit, Averrhoa carambola, the inscription also bears comparison with those of the Reeves Collection of botanical drawings. A pencil inscription also appears on the back of the work, which may be a reference to the genus of the plant. The paper itself bears the watermark of J. Whatman, whose mill in Kent supplied the finest quality watercolour paper to the East India Company during the 18th century.
Date: 18th-19th century
Period: 1750-1850, 18th century, 19th century
Origin: Probably Macau or Canton, China
Medium: Watercolour on paper
Dimensions: 46.5 x 35 cm (18¹/₄ x 13³/₄ inches)
Literature: Dozier, L (ed.). Natural History Drawings, The Complete William Farquhar Collection, Malay Peninsula 1803-1818, Singapore, National Museum of Singapore, 2010.
Magee, J. Chinese Art and the Reeves Collection, Natural History Museum, London, 2013.
Noltie, H.J. Raffles Ark Redrawn: Natural History Drawings from the Collection of Sir Thomas Stamford Raffles, London, The British Library, 2012.
Welby Bailey, C.F. The Reeves Collection, an Investigation into Chinese Botanical Drawings, their Identification and Conservation. University of the Arts, London 2011.

Categories: Oriental and Asian Art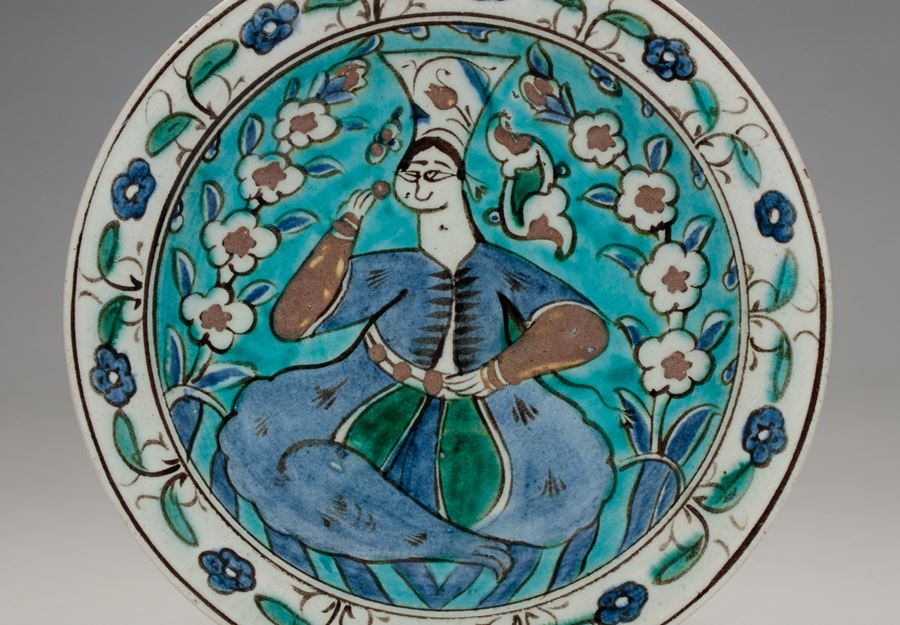 Discover the gallery
Amir Mohtashemi Ltd.
Indian,Islamic and Cross-Cultural Works of Art
More Works From This Gallery