Description & Technical information
Jan Toorop was a superb portraitist, and produced a large number of drawn and painted portraits of family, friends and fellow artists, as well as many portraits – usually in the form of highly finished drawings - of some of the leading Dutch writers, poets, clergymen, politicians, lawyers, musicians, composers and intellectuals of his day. Indeed, Toorop may justifiably be claimed as one of the finest Dutch portraitists of the early 20th century.

Dated 1926, this large and striking drawing is a portrait of Toorop's friend and pupil, the Dutch painter, goldsmith, glazier and mosaicist Lambertus Theodorus Cornelis Lourijsen (1885-1950). Born in Breda, Lourijsen settled in Amsterdam in 1902, studying first at the Rijksschool voor Kunstnijverheid and then at the Rijksakademie van Beeldende Kunsten, as well as at the Academie van Beeldende Kunsten in The Hague. A pupil of Toorop, who painted his portrait in 1911, Lourijsen travelled to France and Italy and spent the early part of his independent career working as a portrait painter. In 1923, however, he moved to Haarlem and began devoting himself to creating decorative projects for churches, designing stained glass and mosaics, in which the influence of Toorop is evident, but also murals, altars, candlesticks, monstrances and carpets. His work can be seen to its best advantage in such complete works of interior ecclesiastical decoration as the church of Sint-Agatha in Beverwijk, executed in 1924, for which Lourijsen designed most of the main elements of the interior. Lourijsen also worked for churches in Bussum, Haarlem, the Hague, Halfweg, Heemskerck, Kralingen, Voorschoten and Zandvoort, and as well as the synagogue in Enschede.

The first known owner of this drawing was the self-taught Dutch painter and draughtsman Bernardus (known as Ben) Viegers (1886-1947).

Date: 1926
Period: 20th century
Origin: The Netherlands
Medium: Charcoal on buff paper
Signature: Signed and dated JthToorop / 1926 at the upper left.

Dimensions: 56.4 x 40.8 cm (22¹/₄ x 16¹/₈ inches)
Provenance: Bernardus Petrus (Ben) Viegers, Nunspeet
Galerie Erik H. Ariëns Kappers, Amsterdam, in 2013
Bernd Schultz, Berlin.

Categories: Paintings, Drawings & Prints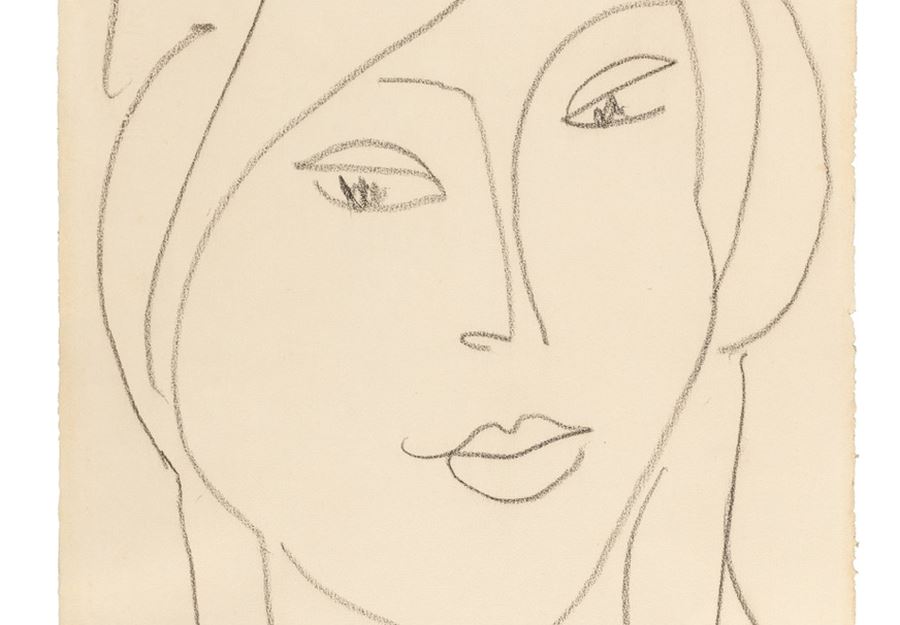 Discover the gallery
Stephen Ongpin Fine Art
Old Master, 19th Century and Modern Drawings, Watercolours and Oil Sketches
More Works From This Gallery