Description & Technical information
Kangxi Period (1662-1722)

There had been dark skinned Africans in China as early as the Tang Dynasty, who would have entered the country via the trade routes. But by the Qing dynasty they were rarity. We can therefore assume, that a European print would have been the source of inspiration for this figure. Particularly the attributes he carries are distinctly European – such as the cornucopia and the sash.

Africans had lived in Europe - as free men and slaves - since Roman times, particularly in the countries around the Mediterranean. By the 17th and 18th centuries, dark skinned foreigners were present as servants and page boys in aristocratic households. This corresponds with the era of expansion of trade with America and the Far East, as well as the increased slave trade with West Africa. As with many of the imported trade goods, they were considered a luxury; a fashionable and suitably exotic status symbol, for the nobles and royalty who employed them.

Moors were often portrayed in the arts of the Renaissance and Baroque eras. Some of the finest examples, made around the same time as our figure, are in the collection of the Green Vaults in Dresden. Created by Balthasar Permoser in the 1720's, several were further embellished by the goldsmith Melchior Dinglinger. They wear feather skirts, which may have been the inspiration for this figures' layered skirt.

One comparable figure, previously in the S.E. Kennedy Collection, is now in the Lady Lever Collection, Liverpool (acc. nr.LL6131). The Residenzmuseum, Munich, has two similar figures mounted with a clock and dated c.1730.

Date: 1720
Period: 1600-1750, 18th century
Origin: China
Medium: porcelain
Dimensions: 38 cm (15 inches)
Provenance: Private Collection, Paris France 2017
Categories: Oriental and Asian Art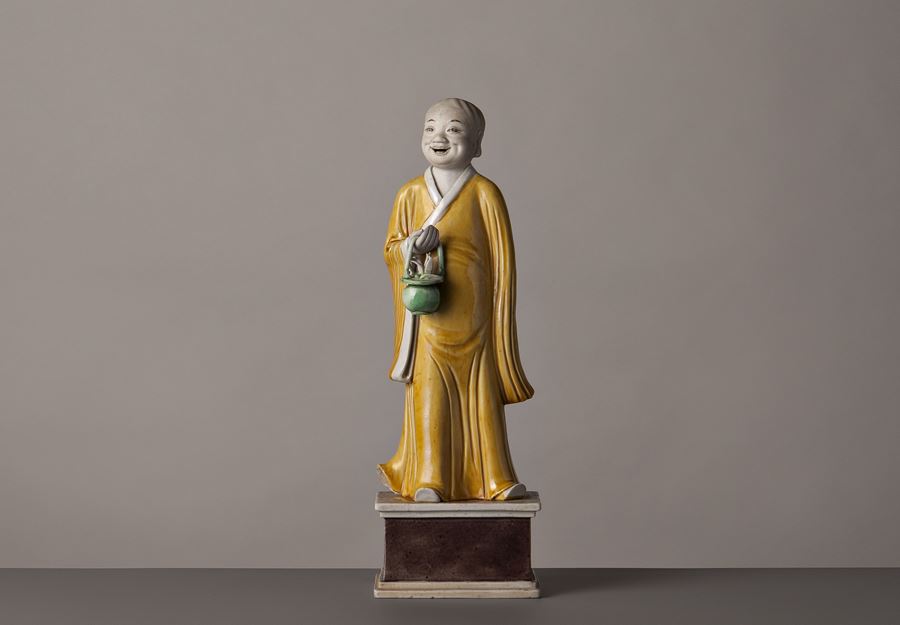 Discover the gallery
Vanderven Oriental Art
Chinese Ceramics and Works of Art
More Works From This Gallery