Description & Technical information
Thomas Chippendale and Foremarke Hall

Described by Chippendale as 'French Chairs', the shaped upholstered backs surmounted by a cabochon and acanthus with channeled frames. The arms with upholstered pads with scrolled terminals. The upholstered seats over molded rails , centered by acanthus foliage with cabriole legs, headed by C scrolls and bell flowers and terminating in scrolled feet.

These armchairs and the matching sofa are part of a large suite made for Sir Robert Burdett (1716-1797), 4th Baron Bramcote, of Foremarke Hall in Derbyshire. Sir Robert was the scion of a long-established Warwickshire and Derbyshire family and MP for Tamworth, Staffordshire, between 1748 and 1768.
Foremarke Hall is an early 18th century house which was comprehensively remodeled between 1759 and 1762 to the designs of David Hiorns (c.1712-1776). Among the London contractors engaged to refurnish the house were John Cobb, Samuel Smith and Thomas Chippendale snr. Sir Robert Burdett's accounts record payments to Chippendale between February 1766 and April 1774 of over £500. In addition, Sir Robert noted on 1 July 1769 that '£400 still remains due to him to clear his bill', suggesting that the total expenditure was closer to £1000. The bulk of the furniture arrived between 1766 and 1769, beginning in February 1766 with a suite of 'Chairs for the Country… £37 4s. 0d'. These were probably the first elements of a large suite for which eventually comprised at least ten elbow chairs, two window seats and a sofa. The suite was recorded in situ in the Large Drawing Room in an inventory of 1892.
Other pieces identified as part of Chippendale's Foremarke Hall commission are two neo-Classical overmantel mirrors, probably supplied in 1769 (one illus. Macquoid (1908), fig. 34 and Macquoid & Edwards (1954), fig. 100, the other illus. Dreweatts, 21 May 1986, lot 59); the 'Globe Lamps' for the staircase which were billed in March 1772 (illus. Hussey (1923), fig. 10); and a fine mahogany secretaire bookcase (illus. Coleridge (1997), figs 2-5).
Foremarke Hall was sold by the Burdett family in 1939 and became successively a military hospital, an officer training academy and finally, in 1947, a school, which it still is. Its contents were sold at auction but most of the best furniture had already been removed and dispersed between several Burdett houses, most notably Ramsbury Manor in Wiltshire. Some Chippendale furniture remains in the family's possession, including chairs from the green and white suite and the mahogany secretaire bookcase, but other pieces were sold at auction by Dreweatts in 1986. These included an overmantel mirror (lot 59), two window seats (lot 57) and six chairs (lot 56). The present chairs were probably part of lot 56 and have spent the intervening years in a private collection in Charleston, South Carolina. Meanwhile the settee had probably left the family at an earlier, unknown date, and is here reunited with the chairs probably for the first time since 1939.

Documentation for Chippendale's Foremarke Hall furniture

The attributions of the Foremarke Hall furniture to the Chippendale workshop are supported by the following entries in Sir Robert Burdett's account books (Derbyshire Record Office, D5054/13/9/2):

17 February 1766 - To Mr. Chippendale cabinet Maker for Chairs
for the Country £37 - 4 – 0

4 February 1769 - To Mr. Chippendale on account of Furniture at
Foremarke upholsterer St. Martins Lane Londn £100 - 0 - 0

1 July 1769 – To Mr. Chippendale upholsterer Londn on account
of his Bill £31 - 14 - 0
he had received before £300 - 0 - 0
£400 still remains due to him to clear his Bill, for furniture for
Foremarke House

6 June 1771 – To Mr. Chippendale upholsterer on all acts £17 - 0 – 0

31 March 1772 – To Mr. Chippendale bill for Globe Lamps
on ye Stair case at Foremarke on all accounts £14 - 18 - 0


Chippendale's 'cabriole' chairs

In Chippendale's parlance 'cabriole' was a synonym for 'French', and indeed the term was borrowed from the French chaise en cabriolet. Unlike his earlier French-style chairs, the new cabriole chair of the 1760s was both smaller and lighter, and it is likely that the Foremarke Hall chairs were among the first of their kind. A year later, in 1767, ten more were supplied for Lady Winn's antechamber at Nostell Priory, with many more sets being made for various patrons in the 1770s. The early date of the Foremarke chairs is supported by the absence of any neo-Classical features, unlike those made for later commissions - Harewood House, for instance - which were carved with fluting, paterae and other Classical details. And unlike the Nostell Priory chairs, which have been recovered in leather and had their profiles changed, the Foremarke chairs retain their original fluid and graceful lines.
The chair frames have a number of features which are characteristic of Chippendale's workshop practice, such as the center struts in the back and the screw holes in the seat rails where the chairs were screwed into their cases for transportation. However, they do not have the V-shaped notches for cramps in the rails, which occur on examples made from the 1770s onwards. These are also absent from the Nostell Priory chairs, which suggests that it took some while for the workshop to adopt this practice. Another later feature was a reinforcing block at the joint between arm and seat rail, skillfully integrated into the design. Its absence here again suggests an early date, consistent with the bill of 1766.

We would like to give Dr. Adam Bowett special thanks for his help with the research of this suite.











Date: 1766-1769
Period: 1750-1850, 18th century
Origin: London, England
Medium: Upholstered, Cabochon, Acanthus
Dimensions: 89 x 64 x 52 cm (35 x 25¹/₄ x 20¹/₂ inches)
Provenance: Sir Robert Burdett, Foremarke Hall, Derbyshire, thence by descent to
Ramsbury Manor, Wiltshire
Dreweatt's, Donnington Priory, 21 May 1986, lot 56 (part).
Private collection, USA
Sotheby's New York, 2 February 2019, lot 773.


Literature: Derbyshire Record Office, D5054/13/9/2, Cash books, household entries in the hand of Robert Burdett.
Derbyshire Record Office, D5054/23/1, Probate inventory and valuation of property of Sir Francis Burdett, 7th Baronet, deceased, 1892.
Percy Macquoid, The Age of Satinwood (1908), fig. 34.
Christopher Hussey, 'Foremark, Derbyshire: a seat of Sir Thomas Burdett, Bart.', Country Life (18 August 1923), pp. 214-20.
Percy Macquoid &Ralph Edwards (eds), Dictionary of English Furniture, 3 vols, 2nd edn (1954), II, fig. 100.
Christopher Gilbert, The Life and Work of Thomas Chippendale (1978), p. 166.
Dreweatts, Important English Furniture, sale catalogue (21 May 1986).
Anthony Coleridge, 'Thomas Chippendale and Foremark Hall', Furniture History (1997), pp. 136-42.


Categories: Furniture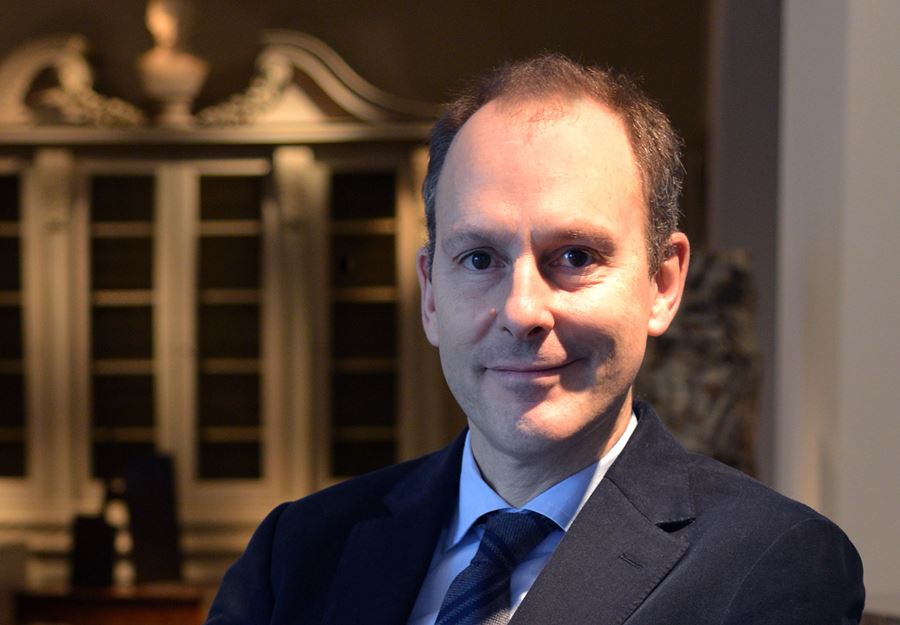 Discover the gallery
Godson & Coles
English Antique Furniture and Modern British Art
More Works From This Gallery