Description & Technical information
Adolph Menzel visited the mountain town of Brixen, in the province of South Tyrol, in the summer of 1881. (At the time, Brixen was part of the Austrian Empire, but with the annexation of the South Tyrol by Italy after the First World War, its name was changed to Bressanone.) At the beginning of September that year, the artist travelled from Munich to Innsbruck, and from there took the Brenner Railway, via Brixen, to Bolzano. He was in Brixen on the 2nd of September, when he signed the guest book of the Hotel Elephant, a 16th century villa surrounded by gardens.

This drawing depicts the Porta San Michele (St. Michaelstor), one of the main entrances to the historic centre of Brixen/Bressanone. First mentioned in the 12th century and originally the chief eastern entrance to the town, the gate takes its name from the Romanesque church of San Michele nearby. The façade of the gate is decorated with faded 16th century frescoes – only vaguely suggested in Menzel's drawing - depicting Saint Sebastian, Saint Martin and the Beggar, Saint Christopher and Saint Anne with the Virgin and Child, as well as the coat of arms of the early 16th century Archbishop Christoph von Schrofenstein.

Menzel's view of the Porta San Michele is likely to have been made from the 15th century bell tower of the adjoining church, known as the Torre Bianca (Weißer Turm), or White Tower. The present sheet, drawn on a page of one of the many sketchbooks the artist habitually carried with him on his travels, shows him studying the fall of sunlight on the rough stone walls of the gate, depicted with passages of delicate stumping, as well as the mural decoration of the walls and the mass of figures passing through the portal.

Menzel made at least two other drawings in Brixen/Bressanone during his brief visit in 1881; a view of the courtyard of the Köstlan mansion, now in the Kupferstichkabinett in Berlin, and a study of the side of a house in the centre of the town, now in the Städel Museum in Frankfurt.

Period: 1850-1900, 19th century
Origin: Germany
Medium: Carpenter's pencil, With stumping
Signature: Signed with initials A. M. at the lower right.
Inscribed Brixen on the verso.
Further inscribed (by Guido Kern) Original-Zeichnung / von A. von Menzel / Wert in April 1943 er. 1500 R.M – 2000 RM / Professor G. J. Kern on the verso.

Dimensions: 18 x 11.3 cm (7¹/₈ x 4¹/₂ inches)
Provenance: Private collection, Germany
Anonymous sale, Cologne, Van Ham Kunstauktionen, 15 November 2013, lot 621
Thomas Le Claire, Hamburg
W. M. Brady & Co., New York, in 2015
Private collection.

Categories: Paintings, Drawings & Prints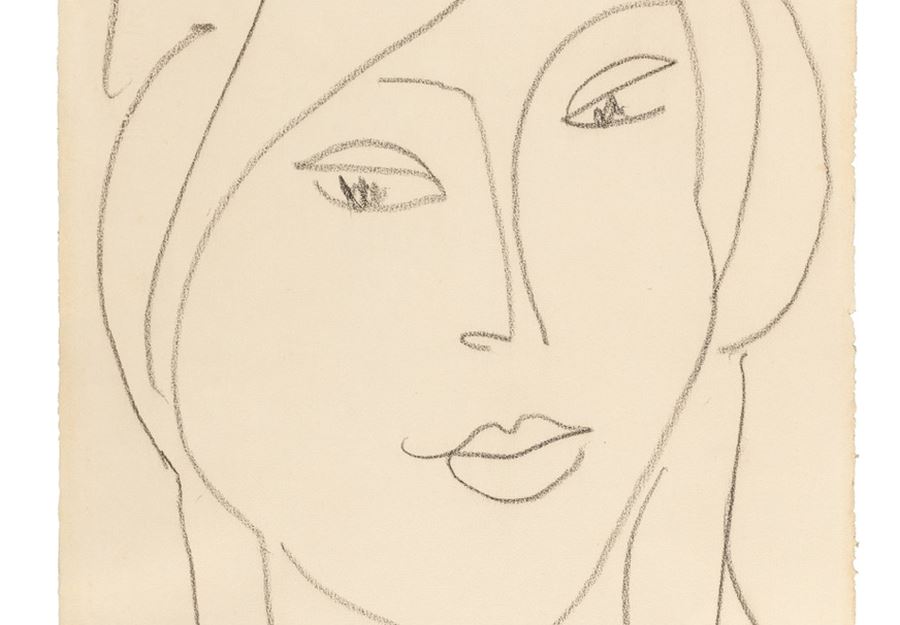 Discover the gallery
Stephen Ongpin Fine Art
Old Master, 19th Century and Modern Drawings, Watercolours and Oil Sketches
More Works From This Gallery