Description & Technical information
Adolph Menzel's skill as a landscape draughtsman was recognized by many contemporary critics and connoisseurs, both in Germany and abroad. In 1903, for example, on the occasion of a comprehensive exhibition of Menzel's work at the French Gallery in London's Pall Mall, one English reviewer noted that 'Some of the landscape drawings, by the simplicity of sheer knowledge, attain a kind of beauty different from the strong, characterful attraction of the rest – as it were the flower of his strength.'

The present sheet, which is thought to depict a landscape in the province of Mark Brandenburg, the territory of the former Margraviate of Brandenburg in northeastern Germany, may be dated on stylistic grounds to the decade of the 1850s. As Marie Ursula Riemann-Reyher has noted of a similar landscape drawing, 'The glimpse of the surrounding world that is mirrored with great simplicity and poetry in Menzel's work brings to mind the writings of his fellow countryman and friend Theodor Fontane (1819-1898)…who celebrated the charm of this landscape in his Wanderungen durch die Mark Brandenburg.' Among comparable drawings of this period is a pencil study of A Meadow with Trees, of identical dimensions to the present sheet, in the Kupferstichkabinett in Berlin.

This drawing bears the stamp of the Königlichen National-Galerie in Berlin on the verso, and was included in the seminal retrospective exhibition of Menzel's work held at the National-Galerie within a few months of the artist's death in 1905. The present sheet, however, was among several drawings by Menzel eventually sold by the museum, and by the early 1920s it was part of the stock of the Galerie Ernst Arnold of Dresden and Munich, one of the leading galleries devoted to modern art in Germany. Founded in 1818 in Dresden, the gallery was taken over in 1872 by Adolph Ludwig Gutbier, and in 1893 the business passed to his son, Ludwig Wilhelm Gutbier (1873-1951). Ludwig Gutbier established the gallery's reputation in the field of modern German art, and after the First World War set up a department of drawings and prints. Gutbier had acquired this landscape drawing by Menzel by 1921, but in August 1942 he presented it as a gift to his associate, and later wife, Ella Wiese (b.1897). After moving to Munich in 1937, the Galerie Arnold was closed in 1944. In 1958 the widowed Ella Gutbier donated a collection of six hundred prints, mainly by 20th century German artists, to the Staatliche Graphische Sammlung in Munich.

A more recent owner of this drawing was the German historian, editor, journalist and critic Joachim Fest (1926-2006), who was best known for his writings on the Nazi era. Fest served as culture editor of the Frankfurter Allgemeine Zeitung between 1973 and 1993.

Period: 1850-1900, 19th century
Origin: Germany
Medium: Pencil, With stumping, On Whatman paper
Signature: Watermark: [WH]ATMAN/ 50.

Dimensions: 12.8 x 20.3 cm (5 x 8 inches)
Provenance: Königlichen National-Galerie, Berlin (with their collection stamp [Lugt 1640] on the verso)
Galerie Ernst Arnold, Dresden, by 1921
Ludwig Wilhelm Gutbier, Dresden and Munich
Given by him in August 1942 to his colleague Ella Wiese, later Ella Gutbier, Munich
Private collection, Berlin
Anonymous sale, Cologne, Kunsthaus Lempertz, 7-8 December 1988, lot 709 Anonymous sale, Berlin, Villa Grisebach, 29 May 1992, lot 1
Joachim Clemens Fest, Kronberg im Taunus
Anonymous sale, Berlin, Villa Grisebach, 29 November 2002, lot 1
Private collection
Anonymous sale, Berlin, Villa Grisebach, 25 November 2015, lot 222
Private collection.

Exhibitions: Berlin, Königliche National-Galerie, Ausstellung von Werken Adolph von Menzels, 1905, no.3132 ('Landschaft mit Baumgruppe im Vordergrund').

Categories: Paintings, Drawings & Prints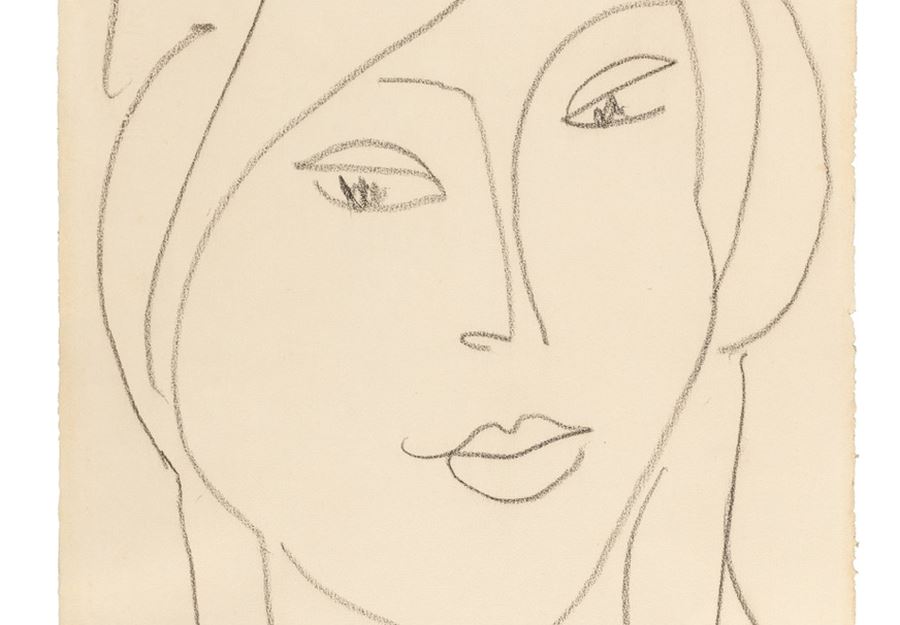 Discover the gallery
Stephen Ongpin Fine Art
Old Master, 19th Century and Modern Drawings, Watercolours and Oil Sketches
More Works From This Gallery