Description & Technical information
From the late 1850s onwards, Adolph Menzel preferred to use gouache - a kind of opaque watercolour - for his finished compositions on paper. He seems to have favoured the medium for its freedom of handling and for the ability it gave him to be as precise as he wished, particularly on the relatively small scale that he favoured. As the Menzel scholar Claude Keisch has noted, 'Menzel's use of gouache, which began in the 1850s, soon superceded his technique in coloured chalks. He adopted it to such an extent that his representations in color became denser and more detailed; he left the generous summarization of forms to his pencil drawings. In presentation, many of these gouaches are actually paintings.'

The Franconian spa town of Bad Kissingen, near Würzburg, was frequented by Menzel's sister Emilie Krigar-Menzel and her family, and the artist often accompanied them there. He spent much of his time in Kissingen making drawings of the surroundings as well as the visitors to the spa. As has been noted of the artist, 'In his old age he seems to have appreciated the bourgeois tranquillity of the spa and a number of drawings as well as numerous gouaches show that the place provided a constant stream of subjects.' Menzel often stayed at the Villa Hailmann at Kurhausstraße 3 (today Martin-Luther-Straße 9) in Kissingen, and from the window of one of the rooms could look down onto the spa garden with its fountain. It was this view that the artist recorded in another small gouache, of similar dimensions to the present sheet and dated the previous year, of a Lady Walking by a Fountain in the Kissingen Spa Garden, today in the collection of the Muzeum Narodowe in Warsaw.

Although Menzel had first painted a genre subject set in Kissingen in a watercolour of 1874, it was not until the following decade that he produced several small-format gouaches of subjects in the spa town, of which this delightful Coffee Time in Kissingen of 1886 is a very fine example. Works such as the present sheet, writes Marie Ursula Riemann-Reyher, 'suggest more or less comic behaviour, in a convincing image of bourgeois life in the spa town. Menzel is rarely ironic but, rather, his eye is sharpened by a critical faculty of differentiation which has no wish to judge, but to find the characteristic trait which makes the result so eloquent.' Like his Parisian city scenes or his paintings of court balls, Menzel's Kissingen gouaches, despite their generally small scale, are often crowded with figures and full of anecdotal detail. Menzel here captures something of the lively bustle of the spa town, with the artist an amused observer as a young boy attempts to pick up a struggling baby and a man is confronted by a dog tugging at its leash.

The first owner of this small gouache was the eminent Hamburg businessman and collector Erdwin Amsinck (1826-1897). Working with the help and advice of the art critic Emil Heilbut, Amsinck assembled a fine collection of contemporary French and German art, which included three small oil paintings and two gouaches by Adolph Menzel. In 1921, almost a quarter of a century after Amsinck's death, his widow Antonie presented the collection of over 120 paintings to the Hamburger Kunsthalle. Four years later, however, this small gouache was one of eight works deaccessioned by the Kunsthalle and given, together with 40,500 Marks in cash, to the Berlin dealer Karl Haberstock, in exchange for paintings by Giovanni Battista Tiepolo and Bernardo Bellotto.

Period: 1850-1900, 19th century
Origin: Germany
Medium: Gouache, Laid down, Watercolour on card
Signature: Signed and dated Menzel/ 86 at the lower right.

Dimensions: 11.6 x 18.4 cm (4⁵/₈ x 7¹/₄ inches)
Provenance: Galerie Honrath & von Baerle, Berlin
Ludwig Erdwin Amsinck, Hamburg
By descent to his wife, Marie Helene Antonie Amsinck, Hamburg
Bequeathed by her to the Hamburger Kunsthalle, Hamburg, in 1921 (Inv. 2458)
Acquired from the museum by exchange by Karl Haberstock, Berlin, in 1925
Wilhelm Girardet (Junior), Essen, in 1955
Anonymous sale, Cologne, Kunsthaus Lempertz, 30 November 1975, lot 495
Private collection, Switzerland
Anonymous sale, London, Christie's, 6 February 2006, lot 4
Katrin Bellinger, London
Acquired from her by a private collector in 2009
Private collection, London.

Literature: Berlin, Königliche National-Galerie, Ausstellung von Werken Adolph von Menzels, 1905, p.XXVIII and p.17, no.208; Hugo von Tschudi, Adolph von Menzel: Abbildungen seiner Gemälde und Studien, Munich, 1905, p.XVI, pp.430-431, no.660 ('Kaffeezeit in Kissingen'); Anton Bettelheim, ed., Biographisches Jahrbuch und Deutscher Nekrolog, Berlin, 1907, p.285; Werner Schmidt, Adolph Menzel: Zeichnungen, exhibition catalogue, Berlin, National-Galerie, 1955, p.218; Berlin, Museum Dahlem, Ausstellung Adolph von Menzel aus Anlass seines 50 Todesjahres, 1955, pp.59-60, no.133; Essen, Museum Folkwang, Freunde des Museums sammeln, exhibition catalogue, 1972, pp.156-157, no.202; Heidi Ebertshaüser, Adolph von Menzel: Das graphische werk, Munich, 1976, Vol.II, p.1422;Peter Betthausen et al, Adolph Menzel 1815-1905: Master Drawings from East Berlin, exhibition catalogue, New York and elsewhere, 1990-1991, p.196, under no.66; Gisold Lammel, Preussens Künstlerrepublik von Blechen bis Liebermann: Berliner Realisten des 19. Jahrhunderts, Berlin, 1995, p.188, pl.20 (illustrated in reverse); Claude Keisch and Marie Ursula Riemann-Reyher, ed., Menzel (1815-1905): "la névrose du vrai", exhibition catalogue, Paris, 1996, p.61 and p.443, under no.203; Claude Keisch and Marie Ursula Riemann-Reyher, ed., Adolph Menzel 1815-1905: Between Romanticism and Impressionism, exhibition catalogue, Washington, 1996-1997, p.60 and p.443, under no.203; Claude Keisch and Marie Ursula Riemann-Reyher, ed., Adolph Menzel 1815-1905: Das Labyrinth der Wirklichkeit, exhibition catalogue, Berlin, 1997, p.60 and p.346, under no.203; Ute Haug, 'Provenienzforschung. Die Hamburger Kunsthalle und der Kunsthändler Karl Haberstock in Berlin', Anzeiger der Germanischen Nationalmuseums, 2005, p.63; Bernhard Maaz, ed., Adolph Menzel: radikal real, exhibition catalogue, Munich, 2008, p.129, no.87; Martin Harth, 'Adolph Menzel: "Alles Zeichnen ist nützlich", Main Post, 27 May 2008 (incorrectly described as undated); Uwe Fischer, 'Diskret, abgeschieden und trotzdem in Ruhe genießen' Werte, 2009, illustrated p.36; Olga Grimm-Weissert, 'Wie in den besten Jahren: Die Pariser Messen für Handzeichnung starten mit guten Verkäufen', Handelsblatt, 27 March 2015, p.65; Bernhard Schulz, 'Sog der Linie', Der Tagesspiegel, 28 March 2015; Bettina Wohlfarth, 'Die Jahrhunderte auf drei Messen durchschreiten', Frankfurter Allgemeine Zeitung, 28 March 2015.

Exhibitions: Berlin, Königliche National-Galerie, Ausstellung von Werken Adolph von Menzels, 1905, no.208 ('Kaffeezeit in Kissingen'); Berlin, Museum Dahlem, Ausstellung Adolph von Menzel aus Anlass seines 50 Todesjahres, 1955, no.133 ('Kurpark in Kissingen'); Essen, Museum Folkwang, Freunde des Museums sammeln, 1972, no.202 ('Kurpark in Kissingen'); Munich, Kunsthalle der Hypo-Kulturstiftung, Adolph Menzel: radikal real, 2008, no. 87.

Categories: Paintings, Drawings & Prints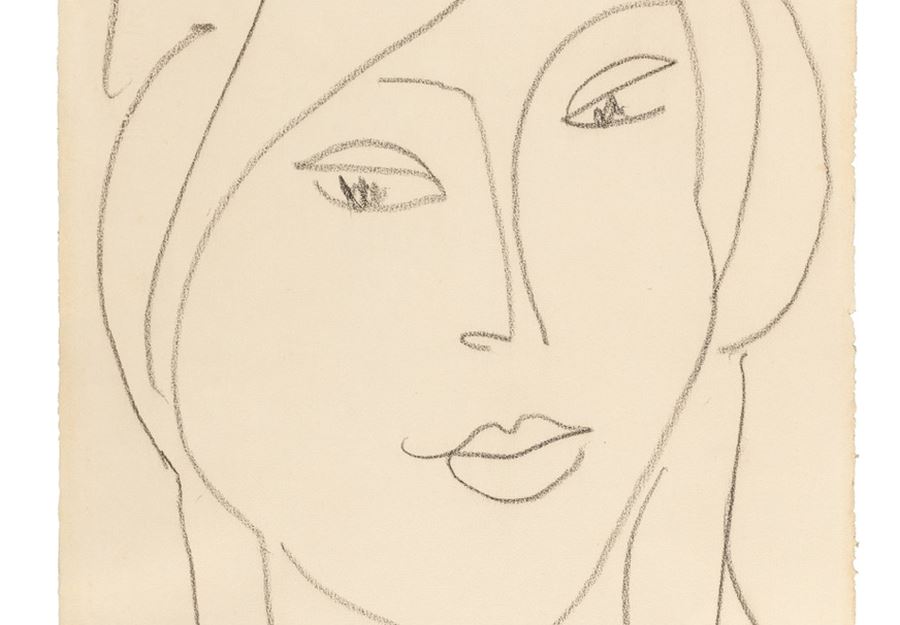 Discover the gallery
Stephen Ongpin Fine Art
Old Master, 19th Century and Modern Drawings, Watercolours and Oil Sketches
More Works From This Gallery