Description & Technical information
Damien Hirst is one of the most prominent artists of his generation and the most visible member of the Y.B.As, (Young British Artists).
This colourful and energetic spin was commissioned by Ben Kealey, keyboard and synth player of English rock band Kasabian. Hirst describes his spin paintings as 'childish… in the positive sense of the word'. The chance spontaneity of the spin paintings stands in stark contrast to his previous formulaic spot series. Both explore the idea of an imaginary mechanical painter, since the results of the spins are controlled purely by the artist's colour choices and the motion of the machine.
Hirst first began experimenting with Spin art in 1992in his studio in Brixton and the following year he set up a spin art stall with fellow artist, Angus Fairhurst. The pair asked for £1 in return for the public to create their own spin painting, which the pair would then sign. When Hirst moved to Berlin in 1994 he made a spin machine, and subsequently exhibited a number of his machine-spin works at the Bruno Brunnet contemporary Fine Arts in Berlin. This exhibition also involved participation of the visitor, who were each asked to make their own free drawings on a spin drawing machine made from a drill.
Hirst is widely recognised and often controversial works include a dead shark suspended in formaldehyde, a dissected cow and her calf, two huge windowless exhibition rooms swirling with live tropical butterflies hatched from pupae pinned to canvasses, not to mention the outrageously extravagant diamond-encrusted skull with a price-tag of £50 million. His work calls into question our awareness and convictions about the boundaries that separate life and death, beauty and horror, reason and faith, desire and fear, and the tireless theme of love and hate. Often using the iconography of science and religion, Hirst creates sculptures and paintings whose intensity transcends our familiar understanding of these concepts.
Date: 2010
Period: 21st century
Signature:
Signed and dedicated 'For Ben ♡ Damien Hirst' (lower centre)
Dimensions:
72 x 72 cm (28³/₈ x 28³/₈ inches)
Categories:
Paintings, Drawings & Prints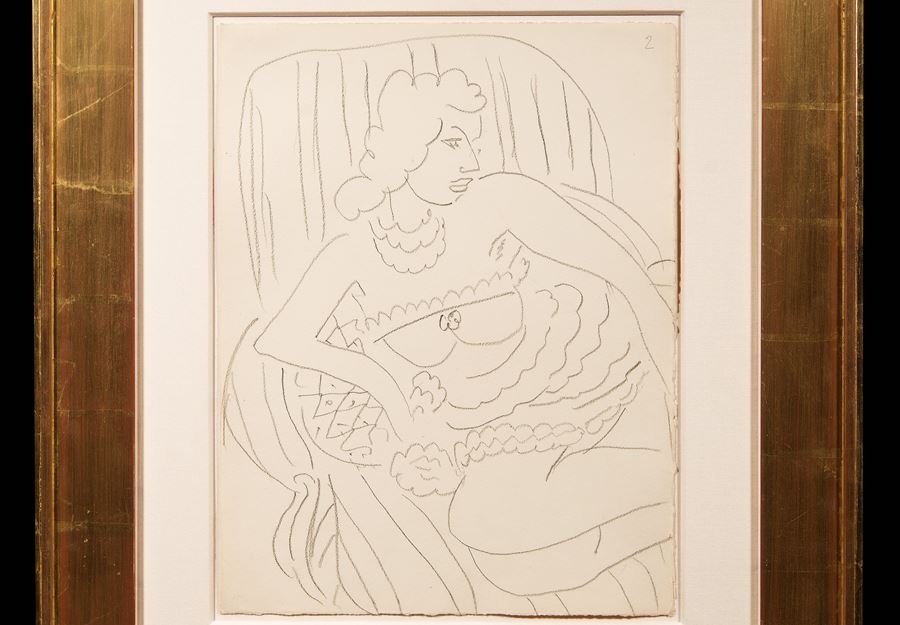 Discover the gallery
Trinity House Paintings
Impressionist and Modern Paintings and Sculptures
More Works From This Gallery