Description & Technical information
Bonbonnière, or candy box in intricately patterned gold and translucent, bleu enamel. The removable cover is decorated with a polychrome enamel medallion enhanced with gold paillon representing Cupid holding a torch in his hands symbol of the Hymen. It is placed on an ancient altar and surrounded by rose bushes. A motto underlines the sentimental character of this box "Here is your master". This medallion stands out on an exceptional work of guilloché geometric lines enhanced with translucent royal blue enamel. This same work is found on the box and on the bottom. The gold cage frame as well as the medallion frame are decorated with stripes and interlacing friezes of roses in different gold tones. The inside of the box is fully lined with blond tortoiseshell. Some small wear to the enamel on the bottom of the box.
D:2.8in. (7,2 cm) / H:1in. c2.6 cm).
Poids:4.17oz (118,35g).
Period work late Louis XV, early Louis XVI.


Date: 1775
Period: 1750-1850, 18th century
Medium: gold, Enamel
Signature: Gold marks:
Gold Marks: Charge mark: Jean-Baptiste Fouache (1775-1781) Guarantee mark: Crowned letter N.1775
Release mark: Tête de singe (Monkey head) (1775-1781)

Categories: Jewellery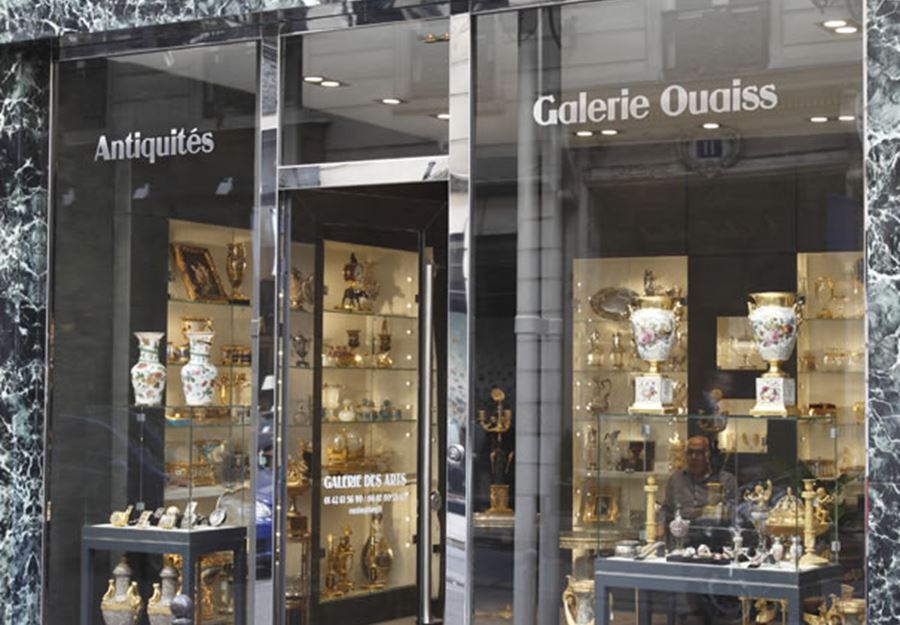 Discover the gallery
Galerie Ouaiss Antiquités
Antique snuff and gold boxes decorated with precious stones, enamel, and micromosaics.
More Works From This Gallery