Description & Technical information
Agate snuffbox with gadrooned body and sculpted gold mountings. The sculpting of the brown agate is enriched by the nuances of the veins in the stone. The center of the hinged lid is decorated with an asymmetrical, openwork Rocaille motif. This motif is a representation of two cupids carrying a floral garland between them that is accented with emeralds, rubies, and diamonds. The box's fastener is embellished with floral motifs that are inlaid with diamonds. The interior of lid is lined with gold.

During the 18th century, several production centers of hard stone objects existed in France, Germany, England, Italy, and Russia. However, certain regions, such as Saxony, were particularly rich in hard stone quarries and therefore had higher production rates. As such, a stone could be cut, exported, and then reworked elsewhere, sometimes at a later date.

Weight: 3.3 oz

Price: On request.


Period: 18th century
Origin: likely German or English
Medium: gold, Agate, Gemstone
Dimensions: cm (1¹/₄ x 2 x 2³/₈ inches)
Literature: Bibliography:
De Los Llanos, Jose; Gregoire, Christine. Boite en or et objets de vertu. Collection de Musée Cognac-Jay. Paris Musées. 2011.

Categories: Jewellery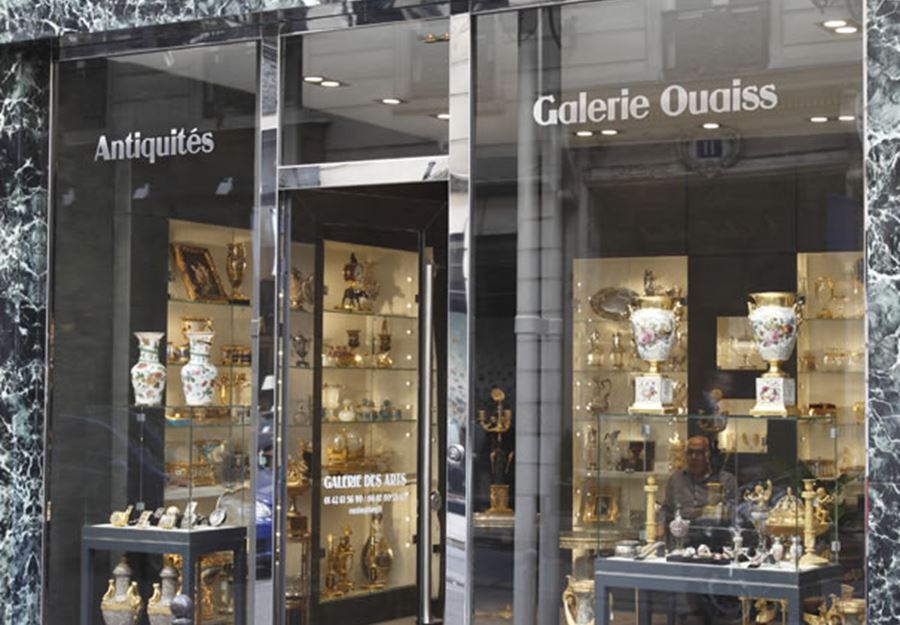 Discover the gallery
Galerie Ouaiss Antiquités
Antique snuff and gold boxes decorated with precious stones, enamel, and micromosaics.
More Works From This Gallery