Description & Technical information
The jack tree (also known as jackfruit) grows in a number of countries providing tropical lowland habitats, including southern India, Malaysia and Indonesia. The evergreen species has a relatively stout trunk although it grows quickly and can attain heights of 20 metres. Weighing up to 55 kilograms and measuring up to 90cm long, it bears the heaviest and largest fruits of any tree species. Dense spines protect the flesh within and turn golden yellow when fully ripe. Young jackfruits have a milder taste and fleshy texture while mature specimens tend to be sweeter, lending them well to desserts. The trees are monoecious, bearing male and female flowers. These appear as yellow or peach coloured blossoms although the male flowers tend to be pale green. Stingless bees such as Tetragonula iridipennis play a crucial role in their pollination.
Jackfruits are regularly used in South and Southeast Asian cuisine and the seeds may also be eaten. Their nutritional benefits include a valuable source of fibre and vitamin B6. The wood is a sought-after building material due to its resistance to termites.
The present work depicts a laden branch supporting a young specimen and two larger jackfruits, beneath which the inside of a ripe fruit reveals the edible bulbs. It has been erroneously labelled as a breadfruit, which bears similar fruits although they are smaller and have a rough rather than spiny surface.


Period: 19th century
Origin: Probably Penang, Malaysia
Medium: Watercolour with gum Arabic heightened with bodycolour on English paper
Signature: Watermarked 'Budgen & Wilmott 1812'.

Dimensions: 41 x 52.5 cm (16¹/₈ x 20⁵/₈ inches)
Provenance: UK private collection, purchased in the US in the 1970s.

Literature: Further Literature:
Laura Dozier (ed.). 2010. Natural History Drawings, The Complete William Farquhar Collection, Malay Peninsula 1803-1818. Singapore: National Museum of Singapore.
Jules Janick and Robert E. Paull (eds.). 2007. The Encyclopedia of Fruit and Nuts. Oxfordshire: Cabi Publishing.

Categories: Oriental and Asian Art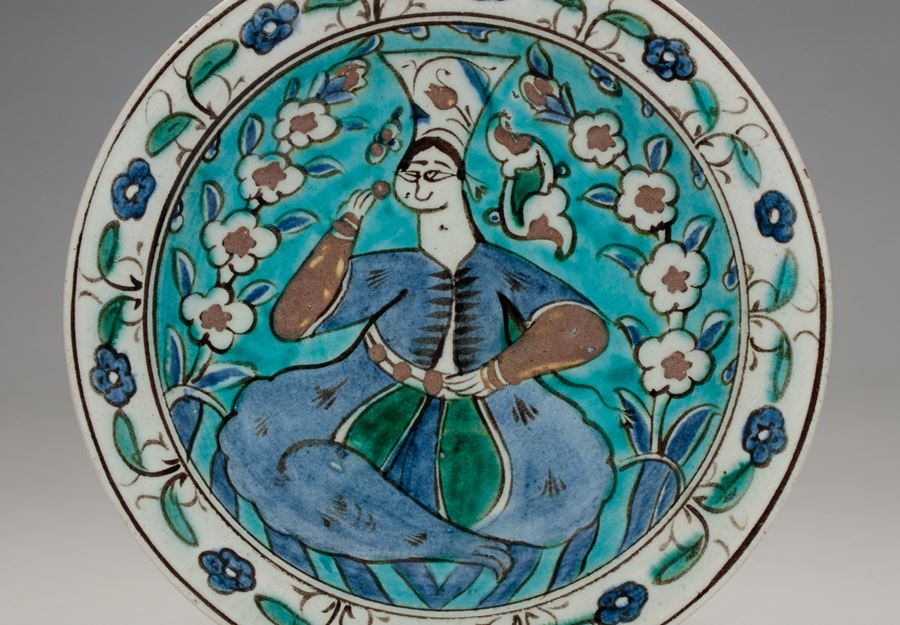 Discover the gallery
Amir Mohtashemi Ltd.
Indian,Islamic and Cross-Cultural Works of Art
More Works From This Gallery