Description & Technical information
Originating from India and elsewhere in Asia, the citron family consists of ten species and many cultivars. Citrus medica is a small tree or shrub with irregular branches growing up to a height of five metres. One of the oldest citrus species, its cultivation can be traced back to 2000 BCE. Despite its resemblance to the lemon it is a distinct species. Long spines protrude from the branches along the leaf axils and it bears large aromatic fruits with a thick bulbous rind. The fruits are popular in Asian cooking and the oils have been used in perfumes. Citrus medica is also valued for its medicinal properties in the treatment of intestinal disorders and pulmonary ailments.
The painting may be compared to a similar study of Citrus medica in the William Farquhar Collection of Natural History Drawings, in the National Museum of Singapore (ac. 1995-3036). Both images depict a ripe fruit and less mature green fruit growing from a central branch. Beside this appears half a citron with a single pip to its right. Both artists have employed dapples to capture the texture of the rind and clusters of white blossoms. The leaves are quite distinct, however, with the present artist favouring a much paler green to outline the veins. This gives a greater sense of volume and liveliness to the work.


Period: 19th century
Origin: Probably Penang, Malaysia
Medium: Watercolour with gum Arabic heightened with bodycolour on English paper
Signature: Watermarked 'Budgen & Wilmott 1812'.

Dimensions: 42 x 54 cm (16¹/₂ x 21¹/₄ inches)
Provenance: UK private collection, purchased in the US in the 1970s.

Literature: Further Literature:
Laura Dozier (ed.). 2010. Natural History Drawings, The Complete William Farquhar Collection, Malay Peninsula 1803-1818. Singapore: National Museum of Singapore.
G.G. Khim. 1999. The William Farquhar Collection of Natural History Drawings. Singapore: Goh Geok Khim.

Categories: Oriental and Asian Art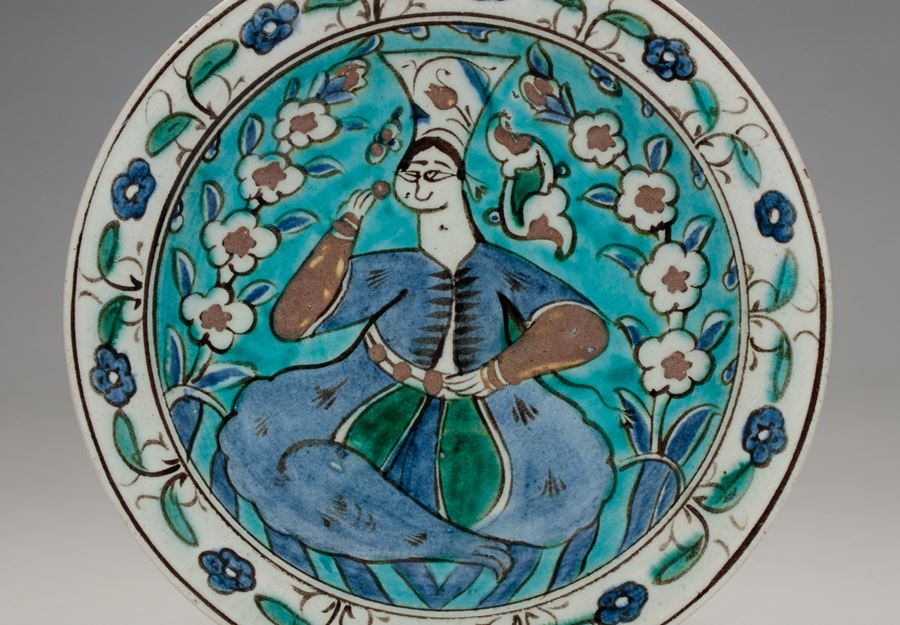 Discover the gallery
Amir Mohtashemi Ltd.
Indian,Islamic and Cross-Cultural Works of Art
More Works From This Gallery