Description & Technical information
This dagger features a watered steel blade with a curved point decorated with a trefoil motif on the fuller towards the forte. The dark green nephrite jade hilt attached to the blade is also curved but bends towards the opposite direction from the blade's tip, which elegantly enhances the appearance of the weapon. In addition, the weight of the jade hilt provides a functional purpose, for it helps to counterbalance the steel blade and provides a comfortable grip when in use. The scabbard covering the weapon is made from wood covered with olive-green velvet which is also overlaid with a gold chape and locket in floral and foliage motifs. There is an inscription above the locket which reads: "Rao Ranjit Singh ji bandhanvar, samvat 1842". Attached to the back of the scabbard, there is also a label with the number "9" which refers to the Bandanwara arsenal in which it was made.

Date: 1842
Period: 19th century
Origin: Bandanwara, Rajasthan, India
Dimensions: 66.5 cm (26¹/₈ inches)
Provenance: Private collection

Categories: Arms & armour, Oriental and Asian Art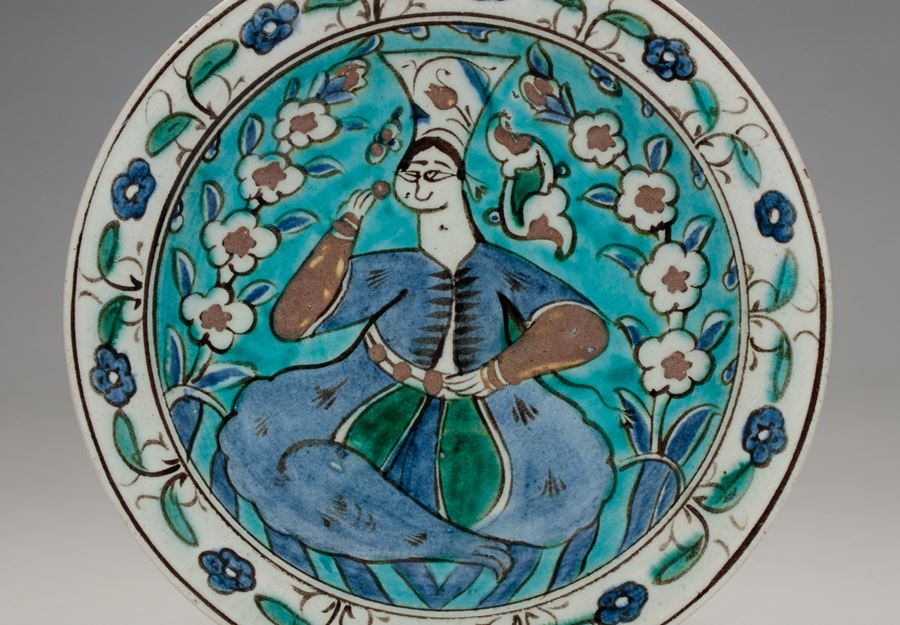 Discover the gallery
Amir Mohtashemi Ltd.
Indian,Islamic and Cross-Cultural Works of Art
More Works From This Gallery