Description & Technical information
A fine small bowl or calabash with a slightly beveled outer rim. The bowl is hand carved as opposed to later lath carved examples and is quite deeply excavated on the inside and shows extensive wear from lengthy usage. Small bowls such as these were used for condiments and possibly as refuse dishes. This example is superbly fashioned and is well used.

Kou wood with a fine patina and no damage or repaires. 7,5 cm x 15 cm Ø.

Period: Late 18th to early 19th century.
Origin: Hawaii, Polynesia
Medium: Kou wood
Provenance: Ex coll.: Emily & Paul Stover Wingert (1900-1974), Columbia University, NY. An old inventory number 532 is stamped into the wood of the bottom of the bowl and a round paper label carries the number E15. Acquired at Christies, Paris 2008.

Paul Stover Wingert was professor of art history at Columbia University, NY from 1936 to 1966. He studied the art of African, Oceanic, and American Indian cultures - then considered "primitive art" - and argued for the value of this artwork within the fields of history and cultural anthropology. Wingert created and taught the first classes on primitive art at Columbia.

Wingert's early research was in the art of the North American Indians. Later, he worked on the art of the peoples of Oceania. He assisted Rene d'Harnoncourt of the Museum of Modern Art and Dr. Ralph Linton, professor of anthropology at Columbia, in organizing the "Art of the South Seas" exhibition at the museum Jan 29–May 19, 1946.

Paul Stover Wingert (1900-1974) was born in Waynesboro, Pennsylvania. He received his bachelor's, master's, and doctoral degrees from Columbia University and began teaching at Columbia in 1932. He then began a postgraduate program in France, intending to study French Renaissance art, but the work was disrupted by the onset of World War II. Always interest in anthropology, Wingert began parallel studies in Columbia's anthropology and art history departments and focused on primitive art. His first work was on the art of North American Indians and he later studied the peoples of Africa and Oceania. In 1946, Wingert worked with Rene d'Harnoncourt of the Museum of Modern Art and Dr. Ralph Linton, professor of anthropology at Columbia, to create the "Art of the South Seas" exhibition at the museum. Wingert also created the first courses in primitive art at Columbia. Wingert's publications include "Outline Guide to the Art of the South Pacific" (1946), "History of World Art." (co-author with Edward M, Upjohn and Jane Gaston Mahler, 1949; "Coast Salish Painting" (1949); "The Sculpture of Negro Africa" (1950), "The Art of the South Pacific Islands (1953); and "Primitive Art: Its Traditions and Styles" (1962). He retired in 1966 and died at the age of 74 in December 1974.

Categories: Tribal Art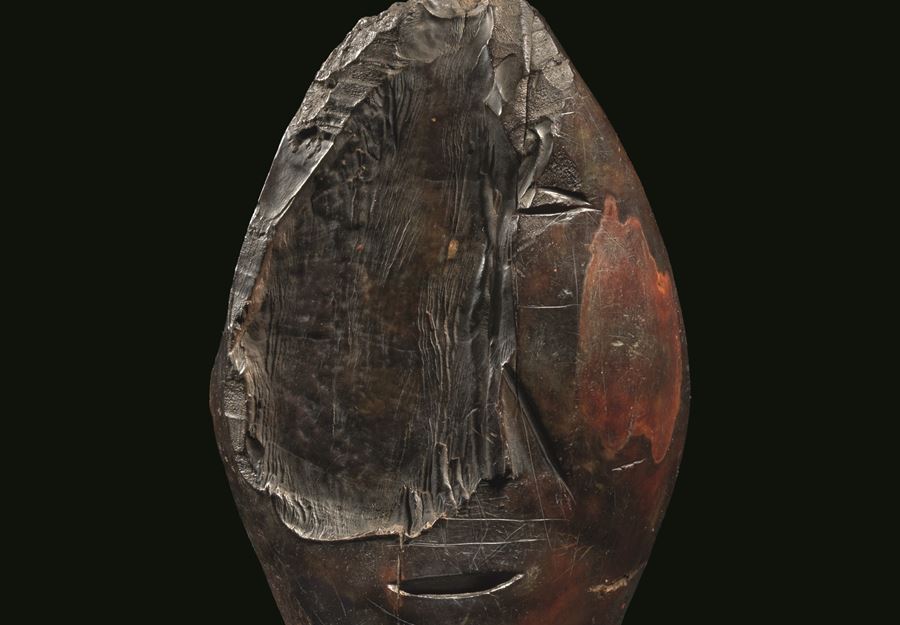 Discover the gallery
Galerie Meyer-Oceanic Art
Tribal Art dealer specializing in early Oceanic Art since 1980 and archaic Eskimo Art since 2010
More Works From This Gallery