Description & Technical information
In 1908, Maurice Denis bought a house in Perros-Guirec, where he had
stayed numerous times since the beginning of the 1890's. He would spend
his holidays there until the end of his life: "Yes I love my Brittany.
Without the damned Couesnon that puts the Mont in Normandy, I would also
be Breton."
As his favorite region and port, Brittany was an
inexhaustible source of artistic inspiration for Denis. Numerous artists
found there, in these 1880-1890"s, the survival of a pious
civilisation, which life was punctuated by the work in the fields as
well as the thousand-year traditions, but also somptuous landscapes and
ingular plants.
"Les Bretonnes", dated circa 1890, is a study for
the work "Femmes bretonnes", realized in the same year and conserved in
the Musée d'Orsay.? Aiming to depict the essential, Maurice Denis
simplifies shapes that organize and structure the composition thanks to a
juxtaposition of solid-coloured areas. Gauguin's Synthetist lesson
perfectly assimilated, Denis gives us the testimony of an almost
esoteric Brittany, on a golden-dusked background.

Date: circa 1890
Period: 19th century
Origin: France
Medium: Oil on canvas
Dimensions: 39 x 31 cm (15³/₈ x 12¹/₄ inches)
Provenance: Lucien Lefebvre-Foinet collection, Paris.
Private collection, Switzerland.

Categories: Paintings, Drawings & Prints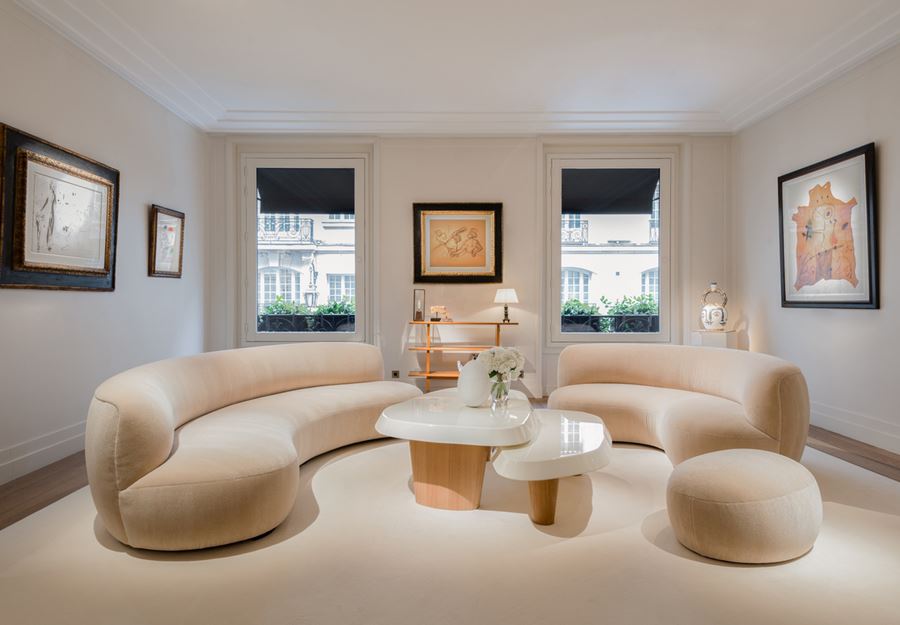 Discover the gallery
Helene Bailly Gallery
Impressionist, Modern and Contemporary art
More Works From This Gallery