Description & Technical information
"Whether sculpture or painting, what must be said, what I think, is that only drawing matters". This statement by Alberto Giacometti summarizes
properly the core elements of his art where "drawing is the basis of everything" because it enables him to "see". Vellum paper, notebook pages, books or magazines, it is through paper that Giacometti explores and captures the world. He captures in space and on the white face of the sheet the animated and evasive presence of the object or the person
facing him. Throughout his life, the artist draws from nature a familiar universe; still lifes, objects, and portraits from the family house in Stampa or his studio in Montparnasse. From 1935 onward, Diego
Giacometti, his younger brother, becomes his favorite model. He captures each expression of his face through a system of accumulated lines.

This bust of Diego, executed in 1947, is not a traditional portrait. He renders perfectly the singular view of the artist. The lines are simplified, the details are stylized, and tend toward abstraction as
illustrated by his brother's hollow shaped eyes, into which vastness the viewer dives. Here the artist is not seeking for likeness but for interaction. The jumble of lines used by Alberto to build this portrait, conveys a striking and timeless power to the face.

Drawn from nature and memories, Giacometti expresses through this drawing fraternal
intimacy. The sharp lines along with the eraser marks produce light effects, which reveal the strong feeling uniting the two brothers.

Alberto Giacometti was formed at an early age to drawing by his father. He taught him to draw from nature and to copy the old masters in his Stampa
library. He pursued his studies in Paris, and joined in 1930, the surrealist painters alongside whom he explored the topic of the subconscious.

He quickly adopted the pen drawing technique to
represent sculpture-objects in a refined style or imitation of intaglios. From 1935 onward, he went back to drawing from nature and mainly represented views of his studio and portraits of relatives:
Annette, Diego, Bruno. All these drawings illustrate his interest for the white of the paper and for his work on lines, which he redraws with determination and implication. When he went back to Switzerland, in
September 1945, Alberto diversified his techniques and went toward accessible, modern, and easy mediums such as the ball pen, which was
commercialized in France in 1950. The gouache and brush technique he uses in "Portrait de Diego" is very rare and breaks down the barrier between his graphic work and his paintings.
Certificate of authenticity issued by the Giacometti Foundation on June 2019. This work is registered by the Giacometti Foundation in the online Alberto Giacometti Database (AGD) under the n°4124.

Date: 1947
Period: 20th century
Origin: France
Medium: Gouache on paper
Signature: Signed and dated lower right: A. Giacometti 1947

Dimensions: 40.6 x 26 cm (16 x 10¹/₄ inches)
Provenance: Gualtieri di San Lazzaro collection, Paris.
Riccardo Jucker collection, Milan.
Private European collection, circa 1995.

Literature: L. Vitali, Quarantacinque disegni di Alberto Giacometti, Einaudi, Turin, 1963, illustrated under the n°11.

Categories: Paintings, Drawings & Prints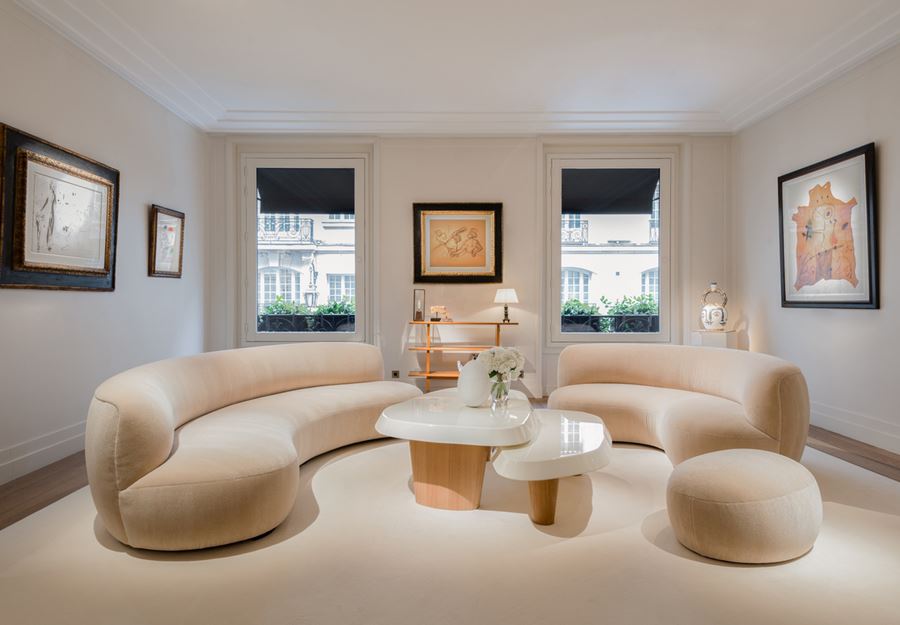 Discover the gallery
Helene Bailly Gallery
Impressionist, Modern and Contemporary art
More Works From This Gallery