Description & Technical information
Internationally famous for his sculptures, Alberto Giacometti was also an accomplished painter. Born in Switzerland, he studied at the Geneva School of Fine Arts before moving to Paris in 1922. There, he studied at the Académie de la Grande-Chaumière and attended classes given by Antoine Bourdelle. After experiencing Cubism, he joined the Surrealist movement in the 1930s. He became a leading member of the group and one of the greatest artists of the 20th century.
Giacometti's long and genius career is intimately associated with Paris, and with the singular place of his studio. Alberto settled there in 1926 at the
46 rue Hippolyte Maindron, in the 14th district. His brother Diego joined him there a few month later. Captured by the greatest photographers' lenses, (Doisneau, Cartier-Bresson, Brassaï, Weiss...),
the twenty-four square meters of the Maindron street saw the birth, the development and the triumph of Alberto's artistic genius until his passing in 1966.
Executed around 1963-1964, "Bouquet de Physalis"
comes from the private collection of Jean Leymarie, a passionate art historian and museum curator (musée du Louvre, Musée national d'Art moderne, musée de Grenoble) and a close friend of the most famous artists of the 20th century.
This still life depicts a bouquet of physalis in a bulbed vase standing against a grey wall on which we see
among others a sketch of a feminine portrait. Alberto used to place a similar bouquet on his work table both in his Parisian studio and in hisfamily home in Stampa, in Switzerland, where he sometimes went to work.
Flowers, and by extension Nature, were one of the most meaningful artistic subjects. According to the artist : "Art is hidden within Nature".
"Bouquet de Physalis" reveals important features of the artist's technique. While sketching his work, Alberto Giacometti would draw thin black lines from the top of his brush to structure the composition. Those lines, later covered by paint, create a strong
graphic expression. In this particular work, some can be observed beneath the layers of paint. Giacometti's unique drawing technique, where the lines intertwine, swirl and bend around each other, is used here with the brushstrokes of dark grey and red colors to depict the bouquet, resulting in a vibrant and lively representation of the subject.
The bouquet of flowers appears in this painting like a
shower of sparkling red diamonds enlightening the composition. The painted frame inside the actual frame is designed to isolate the scene from the outside and to bring the viewers gaze, through a window into the artist's personal vision of the world.
With his remarkable method and his particular style Alberto Giacometti revisits here the concept of still life to create something new and ambitious, even
audacious reflecting his major skills as a painter and his great talent as an artist.
Date: circa 1963-1964
Period: 20th century
Origin: France
Medium: Oil on canvas cut and laid on canvas by the artist himself
Dimensions: 42 x 25.5 cm (16¹/₂ x 10 inches)
Provenance:
Former Jean Leymarie collection (French art historian).
Literature:
Museo Correr, Venice ; European Academy for the Arts, London ; Académie
de France, Villa Medicis, Rome, Balthus, Alberto et Diego Giacometti,
Henri Cartier-Bresson, Jean Leymarie, Martine Franck: L'amitié, la seule
patrie, Exhibition Catalogue, Electa Editions, Milan, 2000, illustrated
p.36.
Exhibitions:
Balthus, Alberto et Diego Giacometti, Henri Cartier-Bresson, Jean
Leymarie, Martine Franck: L'amitié, la seule patrie, Travelling
exhibition: Museo Correr, Venice, February 19th - April 2nd 2000 ;
European Academy for the Arts, London, April 11th - May 31st, 2000.
Categories:
Paintings, Drawings & Prints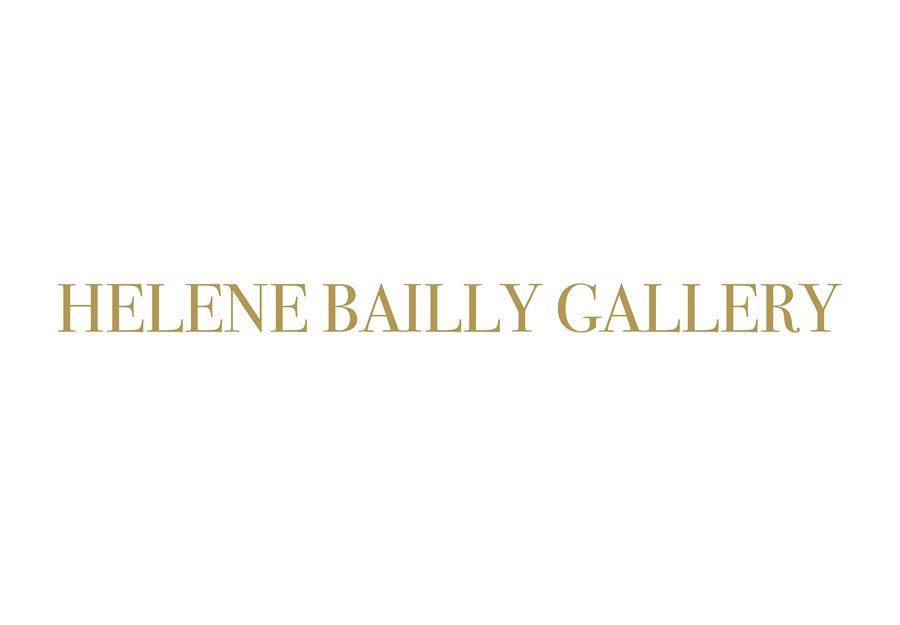 Discover the gallery
Helene Bailly Gallery
Impressionist, Modern and Contemporary art
More Works From This Gallery