Description & Technical information
Gustave Doré, as a prolific artist, tempted by all modes of expression, realized during his life some objects belonging to the field of Decorative Arts. In particular, he made a clock for the actress Alice
Ozi, and this large mirror that he had originally designed for Maria Feodorovna, wife of Tsar Alexander III. The mirror of the Tsarina was
then bought by Jean Cocteau. The copy in the Museum of Bourg-en-Bresse, comes directly from the artist's family. It can be seen that the two copies have different patinas. Indeed, our copy dedicated to the Tsarina is decorated with a gold gilding unlike that of the Museum of Bourg-en-Bresse which has a bronze gilding.
The cherubs clinging to the drapery that they raise to reveal the mirror evoke the "love" decorations of Louis XVI style clocks and psyche. Our mirror comes
directly from the collections of Tsarina Maria Feodorovna and Jean Cocteau, the great French writer, poet, director, painter and ceramist.
Edouard Dermite inherited this extraordinary object. Doré created only one other object of decorative art, the Monumental Vase, which he exhibited at the 1878 Universal Exhibition in Paris, and which is currently kept in the collections of the Legion of Honor Museum in San Francisco. The clock created for Alice Ozi is kept in the collections of the Musée des Arts Décoratifs in Paris.

Date: circa 1875-1880
Period: 19th century
Origin: France
Medium: Oval beveled mirror in bronze frame with golden patina
Provenance: Tsarina Maria Féodorovna, Alexander III's wife, Paris.
Jean Cocteau, Paris.
Edouard Dermit, Paris.
Collection d'un grand amateur, Italy.

Literature: Nadine Lehni, Gustave Doré, Une nouvelle collection, Musées de la Ville de Strasbourg, 1983, recorded under the n°161, p.163.
Marie-Françoise Poiret, Gustave Doré : Dans les collections du Musée de Brou, Bourg en Bresse, 1985, model belongs to the museum illustrated under the n°25, p.39.
Werner Adriaenssens, Daniel Alcouffe, Roberto Polo : The Eye, Éditions Frances Lincoln, London, 2011, illustrated p.186.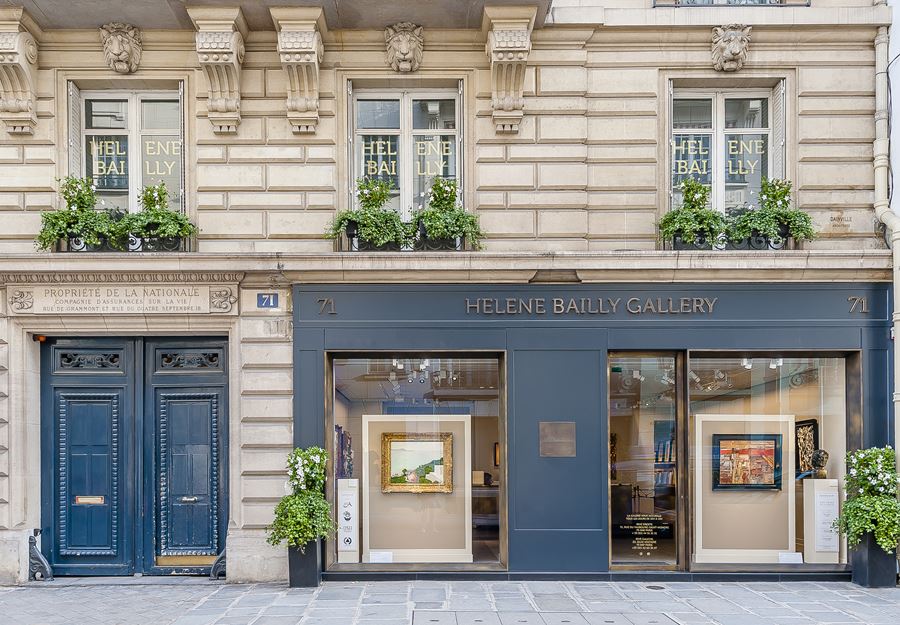 Discover the gallery
Helene Bailly Gallery
Impressionist, Modern and Contemporary art
More Works From This Gallery