Description & Technical information
In 1920, while he was in Algier to heal the consequences of the flu, Albert Marquet met Marcelle Martinet, young writer he married later. Immediately, the artist became strongly bonded with the city. Fascinatedby the light and landscapes of the capital of Algeria and its surroundings, he would spend there almost every Winter months. In 1939,
when war was declared, he came back to Paris to protect his works but then came back to Algier.
In 1941, an important exhibition of his works was launched at the galerie du Minaret, which allowed to buy a property "Djenan Sidi Saïd". Located above the popular district of
Bab-el-Oued, its name literally means "garden of the happy lord". This enchanted garden, with its luxurious flora, provides the painter with many patterns.
"It was love at first sight. Acanthus with broad
glazed leaves were covering the slope of the alley we had to follow to reach an old stone stairway dominated by large blond and green agaves with triumphant curves. We came to a flowery terrace from where we could see the last district of the city and the sea, and all around, acanthus
again, white daisies beds, vigorous geraniums which were climbing on the walls, arums hedges, ivy and wisteria we had to contain, pink unknown trees, many species of fruit trees and, keepers of this abundance and promises, some arrogant and dark cypresses. Hooked to the house, some flowery bougainvillea, and a covering massive exotic tree
which seeds meandered all around.", would Marcelle say. The couple stayed in this house till 1945.
"Le Repos devant la maison" depicts Marcelle seated on the terrace near the old olive tree of DjenanSidi Saïd. Ramatou, their dog, is lying down at her feet. "I was about
to forget the old olive tree, a sacred tree, which protected the house. Not far from the entrance door, it seemed to be placed there to welcome you", declared Marcelle. An atmosphere of calm and happiness, far from the turmoil of the WWII, arises from the canvas. Madame Marquet is resting, enjoying the Summer sun on the terrace of her property, waiting with her husband the return of better days in Paris.
Period: 20th century
Origin: France
Medium: Oil on canvas
Signature: Signed lower left : marquet

Dimensions: 51 x 65.5 cm (20¹/₈ x 25³/₄ inches)
Provenance: Studio of the artistMrs Marquet Matsuzakaya Department Store, Tokyo, c.1974
Private collection, China

Literature:
Exhibition Catalogue Albert Marquet, Kunsthaus, Zurich, June - August 1948, reproduced under the n°169.
Exhibition
Catalogue Albert Marquet, Musée d?Art Moderne, Paris, October -
December 1948, reproduced under the n°86, p26 and illustrated on plate
VIII
Exhibition Catalogue Albert Marquet, Moscow, December 1958 - January 1959, reproduced under the n°23.
Exhibition Catalogue Albert Marquet, Leningrad, March - April 1959, reproduced under the n°39.
Exhibition Catalogue Albert Marquet, Bridgestone Museum of Arts, Tokyo, September - October 1960, reproduced under the n°53.
Exhibition
Catalogue Albert Marquet, Galerie Fujikawa, Tokyo (February 24 - March
7, 1970), Osaka (March 15 - March 31, 1970), Fukuoka (April 10 - April
25, 1970), reproduced under the n°6.
Jean Claude Martinet, Guy
Wildenstein, Marquet : l'Afrique du Nord, Catalogue de l'oeuvre peint,
Éditions Skira/Seuil & Wildenstein Institute, Paris/Milan, 2001,
illustrated under the n°I-444, p.329. Confirmation of the Wildenstein
Institute dated June 11th 2008.
Exhibitions:
Kunsthaus, Zurich, Exhibition Albert Marquet, June - August 1948 Musée d'Art Moderne, Paris, Exhibition Albert Marquet, October - December 1948 Musée des Beaux-Arts, Rouen, Exhibition Albert Marquet, November 26 - December 25 1949 Moscow, Exhibition Albert Marquet, December 1958 - January 1959 Leningrad, Exhibition Albert Marquet, March - April 1959
Kiev, Exhibition Albert Marquet, 1959 Bridgestone Museum of Arts, Tokyo, Exhibition Albert Marquet, September 18 - October 30, 1960
Galerie Fujikawa, Tokyo, February 24 - March 7 1970
Galerie Fujikawa, Osaka, March 15 - March 31 1970
Galerie Fujikawa, Fukuoka, April 10 - April 25 1970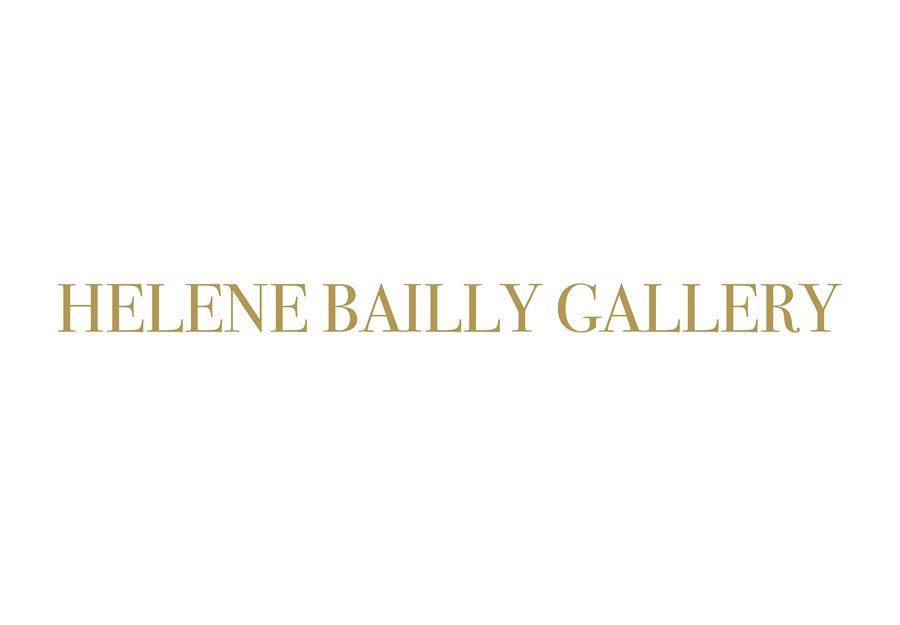 Discover the gallery
Helene Bailly Gallery
Impressionist, Modern and Contemporary art
More Works From This Gallery