Description & Technical information
From his first drawings at eight years old showing an early interest in women and their appearance to the last one, a few days before his death, Picasso's work is very carnal. For him, eroticism always comes with immediate action born of lust and fulfilled without delay, as shown in
our drawing in Indian ink, "Nu debout et homme assis".
Executed in 1969, it takes place in the last phase of Picasso's erotic work, giving a vision of temptation, based on a series of oppositions between a seductive woman and a tempted man.
The naked woman on the left bends towards the dressed man on the right. She is represented from the back and the front, reminding us of the influence of Picasso's Cubism. She is ambivalent because she chastely hides the profile of her sex with her right hand but presents the front of it to the man.
The man, sitting and wearing a hat, looks lascivious and simultaneously thoughtfully at the woman. He even poses a questioning thumb under his chin, showing that he is very tempted and directs his gaze to the sex of the seductive woman.
This drawing reflects the changes that have operated in the relationships between the figures.
The juvenile voyeur from the early brothel scenes in Barcelona, perched on the edge of a window or behind a drapery, took the power. Over the years, the passive and mischievous witness turned into the main recipient of the erotic action. The clearly visible sexual performances
are still directed to him. It is to his intention that by fantasized stunts (as unfeasible), the model simultaneously reveals all its charms and does, in a single sculptural twisting, a sexual offering, as seen in this drawing with a standing woman and a sitting man.
The plan of the slit of her sex is directed to the artist and viewer. No more stolen glances over the door. The stealthy voyeur is transformed.
He entered the field.
This fundamental change, the change of status of both sexual and pictorial forms, is the substance of the late erotic works by Picasso.
Date: 1969
Period: 20th century
Origin: France
Medium: Ink wash on a laid paper
Signature: Signed and dated upper right : Picasso 24.1.69 II

Dimensions:
31.4 x 44.5 cm (12³/₈ x 17¹/₂ inches)
Provenance:
Louise Leiris Gallery, Paris, acquired from the artist, inv. n°013540 - photo n°63362.
Sale, Rheims & Laurin, Hôtel Drouot, Paris, June 3rd 1971, n°75.
Literature:
Christian Zervos, Pablo Picasso, Oeuvres de 1969, Tome XXXI, Éditions Cahiers d'art, Paris, 1976, illustrated under the n°28, p.10.
The Picasso Project, Picasso's Paintings, Watercolors, Drawings & Sculpture: The Sixties, 1968-1969, Part III, Alan Wofsy Fine Arts, San Francisco, 2003, illustrated under the n°69-028, p.95.
Categories:
Paintings, Drawings & Prints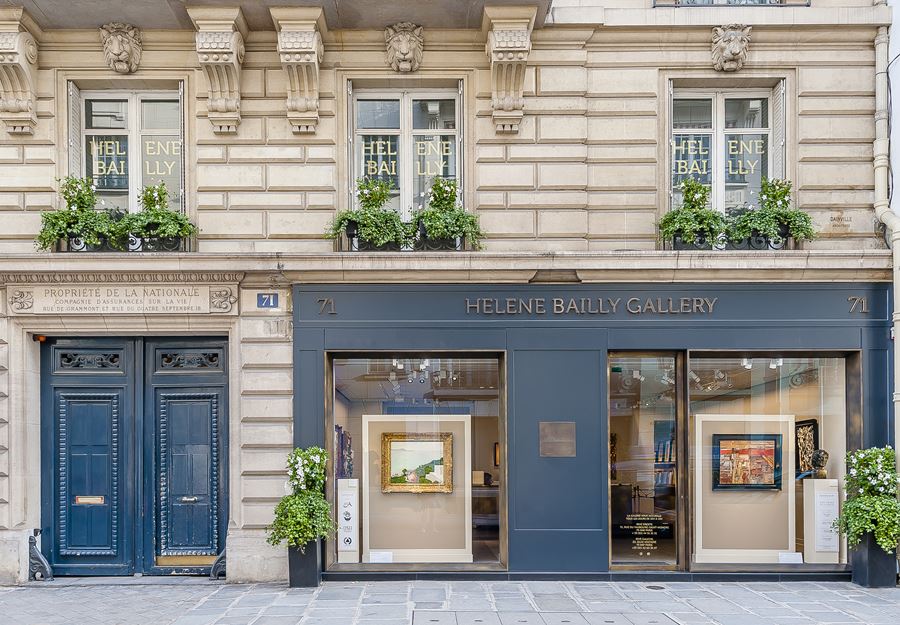 Discover the gallery
Helene Bailly Gallery
Impressionist, Modern and Contemporary art
More Works From This Gallery