Description & Technical information
"That year, Renoir painted my portrait with a red and green hat and depicted me in profile and in a frontal view on the same canvas. He put on the right sketch some varnish mixed with poppy oil and told me: "Remember
this test, you are the one who will be lucky enough to see the effects, not me. Since then, this work has known no changes." Jeanne Baudot, "Renoir ses amis, ses modèles", Editions litteraires de France, Paris, 1949, p. 66.
Renoir met Jeanne Baudot in 1893, which is the year she became his student.
This work was painted circa 1896, when Renoir was already renowned and admired. He was especially famous for his excellent portraits. When Impressionism became the latest trend, Renoir turned to classicism, which marks his painting after 1880. Then, he refused to be part of the
fourth Impressionist Exhibition. His rare technique will later become a source of inspiration for the great masters such as Pablo Picasso, Pierre Bonnard and Maurice Denis. In 1881, the artist travelled to Italy to study old masters. The art of Renaissance and Baroque art would influence the works of the artist, particularly his nudes and portraits.
After his trip, Renoir focused on the human figure and notably on the feminine body. In this intimate painting, the delicacy, the elegance and the ivory skin of the model, as well as the shades of colors and the light in the dress and the hat of Jeanne Baudot, in addition to the preciseness of the execution remind the apprenticeship of Renoir in a
ceramics workshop in his beginnings.
Date: 1896
Period: 19th century
Origin: France
Medium: Oil on canvas
Signature:
Signed lower center : Renoir
Dimensions:
25 x 40.5 cm (9⁷/₈ x 16 inches)
Provenance:
Gift from the artist to Jeanne Baudot.
The painting then remained in the Baudot's family.
Literature:
Jeanne Baudot, Renoir, ses amis, ses modèles, Éditions littéraires de France, Paris, 1949, illustrated p.52.
Henri
Perruchot, La vie de Renoir, Hachette, Paris, 1964, illustrated at the
beginning of the book in : Images de la vie de Renoir.
Musée des
Beaux-Arts, Renoir et ses amis. Cinquantenaire de la mort de Renoir,
1919-1969, Exhibition Catalogue, Troyes, 1969, illustrated under the
n°5, p.26 and board IV.
Jean Renoir, Mein vater Auguste Renoir,
Diogènes Editions, Zürich, translated from French, 1981, the left part
of the work is illustrated under the n°28, p.280-281.
Musée-Promenade
de Marly-le-Roi - Louveciennes, De Renoir à Vuillard, Marly-le-Roi,
Louveciennes, leurs environs, Exhibition Catalogue, 1984, illustrated
under the n°52, p.48.
Guy-Patrice et Michel Dauberville, Renoir :
Catalogue Raisonné des Tableaux, Pastels, Dessins et Aquarelles,
1895-1902, Tome III, Bernheim-Jeune, Paris, 2010, illustrated under the
n°2092, p.225.
This work will be included in the Catalogue Critique du peintre Pierre-Auguste Renoir,
based
on the archives François Daulte, Durand-Ruel, Venturi, Vollard and
Wildenstein. Notification of inclusion dated July 2nd, 2007.
Exhibitions:
Renoir intime, Paris, Galerie Durand-Ruel, January 7th - February 8th 1969.
Renoir et ses amis. Cinquantenaire de la mort de Renoir, 1919-1969, Troyes,
Musée des Beaux-Arts, June 28th - September 14th 1969.
De Renoir à Vuillard, Marly-le-Roi, Louveciennes, leurs environs, Musée-Promenade de Marly-le-Roi - Louveciennes, March 22nd - June 24th 1984, exhibition
catalogue, illustrated under n°52, p.48.
Categories:
Paintings, Drawings & Prints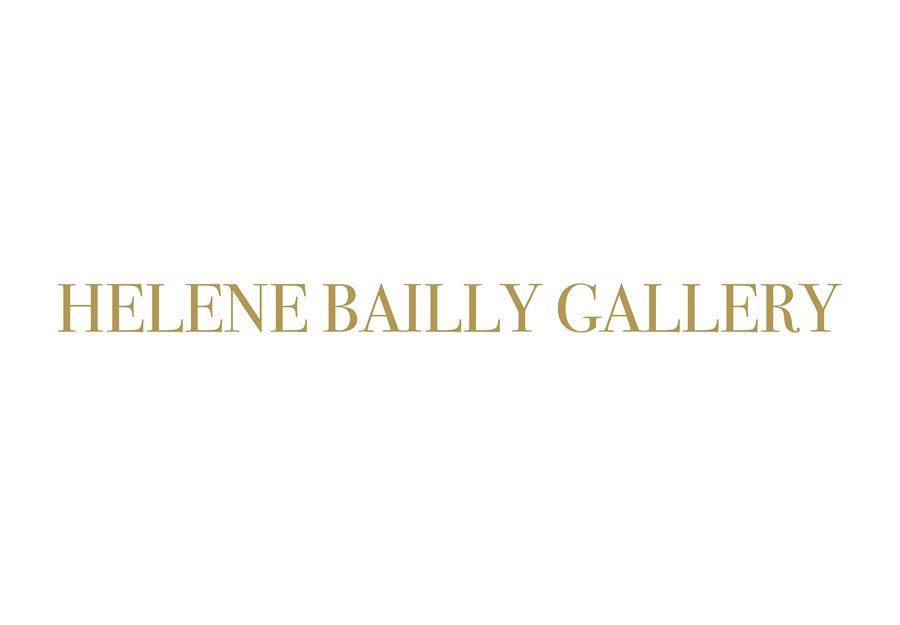 Discover the gallery
Helene Bailly Gallery
Impressionist, Modern and Contemporary art
More Works From This Gallery