Description & Technical information
A small and pleasing landscape recently reported to be a part of the top of a painting of which, the canvas was painted by Auguste Renoir and dated circa 1905 on occasion of the exhibition at London's O'Hana
Gallery. Renoir had only recently been definitively consecrated at the Salon d'Automne of 1904. The previous year, in the well-known volume "L'Impressionnisme. Son histoire, son esthétique et ses maîtres",
Camille Mauclair wrote that he found it inexplicable why such a colorist had not yet enjoyed resounding success, he who was masterly sensual, straightforward, genial, agile without being oppressive, qualities we clearly perceive even in this small canvas. Renoir's ability to capture
from life the landscape in all its vitality and the luminous fugacity of an instant seems here to be accentuated by the movement of the crowns of the trees, which follows that of the clouds in the scrubbed sky and of the vegetation that surrounds the building in the foreground.
The small size of this canvas does not interfere with the perception of the structure of Renoir's brushstroke, which only partially colours the canvas, leaving some color fields incomplete.
The artist used these tools only to achieve a greater intensity and harmony in his representation. No mastery of the brushstroke, therefore, nor bold and pompous line, but simplicity and immediacy.
In the early years of the 20th century, Renoir's relations with the Impressionists were quite rare, due in part to health issues which had in those years limited the
activity of many of the artists of the old guard; Renoir in particular struggled with an aggressive form of rheumatoid arthritis which seriously impeded the use of his hands. Seeking relief from the pain, while continuing to work, he moved to Cagnes-sur-Mer, a few kilometres
from Nice. Before his eyes were the sea and hills of olive trees; this is where this canvas, like many other coeval works, is set, immersed in nature. Everything in the painting recalls the south and the brilliant sunlight that warmly illuminates the vegetation and the light colored
stone of the building.
This work notably comes from the collection
of Ambroise Vollard (1866-1939), the famous art dealer active in Paris from the 1890s onwards. His first meeting with Renoir in 1894, led to a profound, meaningful and long friendship and shortly after the painter's death in 1919, to a publication of a biography by Vollard rich in details and anecdotes.
Vollard visited Renoir many times in Cagnes in 1905. In that period, the art dealer was working on a study of the
painter and had prepared many questions for him. This could be the circumstance which led to Vollard's coming into possession of the painting.
Date: 1905
Period: 20th century
Origin: France
Medium: Oil on canvas
Dimensions: 13.2 x 33.6 cm (5¹/₄ x 13¹/₄ inches)
Provenance: Paris, Ambroise Vollard, acquired from the artist 1919
Paris, A. Amante, 1958. O'Hana Gallery, London, 1974
O'Hana Gallery, Londres, 1974 (label on the reverse)
Sotheby Parke Bennet Inc, New York, November 6th 1981, n°315
Sotheby Parke Bennet Inc, New York, May 19th 1983, n°301
Studio Due Ci Arte Moderna, Rome (label on the reverse)
Calisto Tanzi, Parma, acquired from above

Literature: This work will be included in the forthcoming Renoir Digital Catalogue Raisonné being prepared by the Wildenstein Plattner Institute Inc.
Attestation of inclusion dated May 22nd 2019.

Categories: Paintings, Drawings & Prints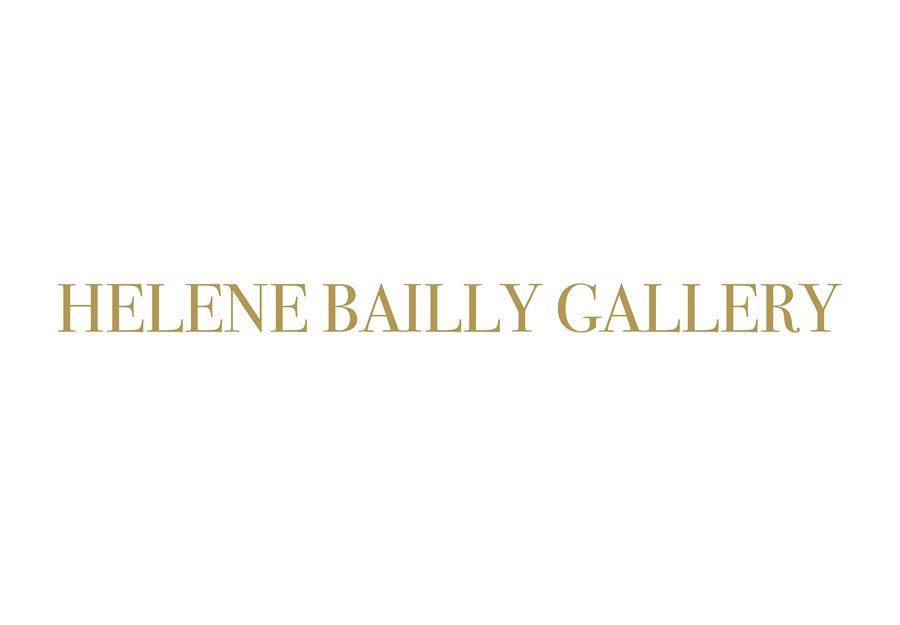 Discover the gallery
Helene Bailly Gallery
Impressionist, Modern and Contemporary art
More Works From This Gallery