Description & Technical information
Arrived in France in 1955, Chu Teh-Chun was one of the first artists to have operated this synthesis between sources of his native Chinese culture, such as calligraphy, and the pictorial innovations developed in the middle of the 19th century in the western artistic avant-garde milieu. Always guided by the quest for profoundness and light, the
painter had a quick artistic evolution, leading him to the creation of a highly personal style, connected to lyrical abstraction.
Contrasting with the dark paintings with muted colours from the 1950-1960?s, the 1970's showed the emergence, in Chu Teh-Chun's work, of red and orange, of incendiary tones. It was precisely at this moment when he began to be
known for his works in which indomitable forces seem to confront themselves, like our oil.
The words of Michael Sullivan, who so justly described his artistic genius, resonate inside it : "We can "read" his gestures with the brush as mountains or clouds, as waves, as the cosmic swirl of Chaos at the beginning of the world-visionary forms,forever appearing and dissolving before our eyes. Like the dragons in a Chan painting by the Song Dynasty master Chen Rong, Chu's images occupy
some mysterious realm between form and the formless, the temporal and the eternal."
Date: 1973
Period: 20th century
Origin: France
Medium: Oil on paper mounted on canvas
Signature: Signed and numbered lower right: Chu Tech Chun 520
Certificate of authenticity issued by the Chu Teh-Chun Foundation

Dimensions: 65 x 50 cm (25⁵/₈ x 19⁵/₈ inches)
Categories: Paintings, Drawings & Prints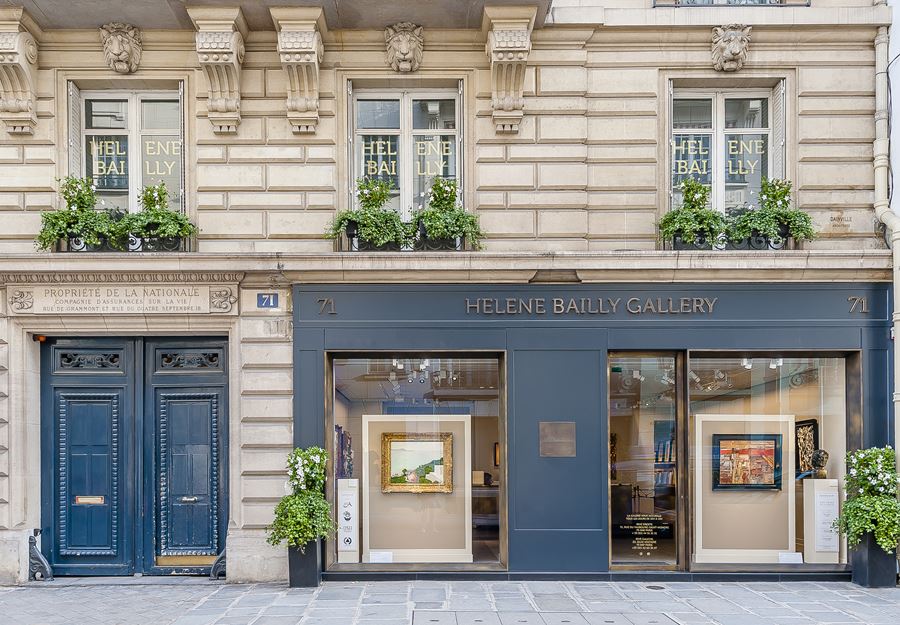 Discover the gallery
Helene Bailly Gallery
Impressionist, Modern and Contemporary art
More Works From This Gallery