Description & Technical information
"Draeger un merveilleux Ambassadeur" is an advertising catalogue produced by the famous luxury printing company Draeger. Established in 1887, the Draeger printing based on five generations produced "a real panorama of the French advertising at its best and the most prestigious." (A. Weill). It is notably during the interwar period that the company became renowned. Various famous artists participated in the creation of catalogues among them: Van Dongen, Matisse, Dali or Boutet de Monvel.
In the 1920, the Draeger printing chose the advertising
catchphrase "Un catalogue imprimé par Draeger frères sera pour vous Monsieur un merveilleux ambassadeur"/ "A catalogue printed by Draeger frères will be for you Sir, a wonderful ambassador". Our watercolor by Kees Van Dongen is an original work from 1924 executed for this
catalogue. It's a perfect example of formal portraits the artist paintedduring his career. After WWI, Van Dongen painted portraits of an elite seeking for luxury and freedom following the war deprivation.
Inspired by "Le portrait de l'ambassadeur d'Haïti, Auguste Casséus", achieved in 1924, the artist illustrates in this watercolor, the portrait of the same Auguste Casséus, ambassador of Haïti whose son was the artist's
godson. Van Dongen depicts him on the foreground here, dressed with the official attire in a position corresponding to his function. Bursting with light, this portrait is rendered in a vibrant blue palette. With his characteristic brush the artist does not hesitate to add a sparkle to the decorations and medals to show the function of his friend. In the background, a young black man carrying a package and a sailboat where there are two people refers to the home country of the ambassador.
Date: 1924
Period: 20th century
Origin: France
Medium: Watercolor and gouache on paper
Signature: Signed lower right: Van Dongen

Dimensions:
60.4 x 47.7 cm (23³/₄ x 18³/₄ inches)
Provenance:
Draeger private collection.
Literature:
Un Catalogue Draeger sera pour vous un merveilleux ambassadeur, 1926 Draeger, Les pages d'or de l'édition, Alain Draeger, Edition Draeger, 2019, p.125.
Jean Melas Kyriazi, Van Dongen, Après le fauvisme, Editions Lazarus, "L'ambassadeur d'Haïti, le Dr Auguste Cassius", 1924, painting illustrated p.91.
Van Dongen, Nouveau Musée national de Monaco, Musée des Beaux-Arts de Montréal, painting illustrated.
Categories:
Paintings, Drawings & Prints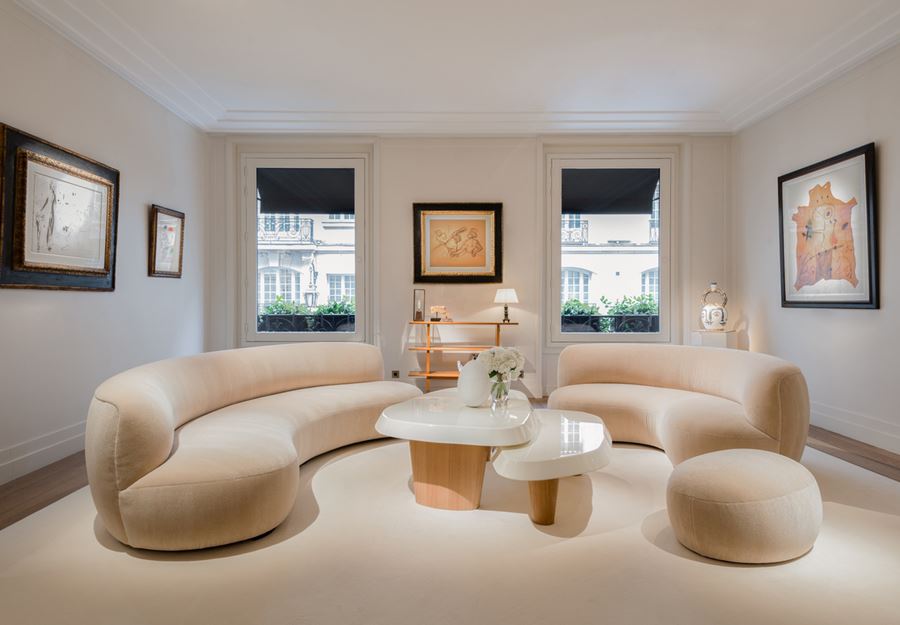 Discover the gallery
Helene Bailly Gallery
Impressionist, Modern and Contemporary art
More Works From This Gallery