Description & Technical information
Armed with his Kodak, Édouard Vuillard used this avant-garde medium called photography incessantly, capturing domestic scenes from the most diverse and unexpected angles. "Madame Vuillard cousant" is a marvellous and
sophisticated example of an exploration of proportion and perspective.
Vuillard blurs the boundaries between foreground and background to create a unique and instant impression. The subject matter combines numerous elements in a dialogue between color and light. Madame Vuillard is
sitting in profile, sewing at a table on the right of the picture, wearing a spotted blouse. On the left, the open window reveals a house plant in an earthen pot put on the window sill, with a house in the background. Produced on a small sized board, this painting dates from the artist's great Nabi period. The setting is the studio-apartment at 28 rue Truffaut in Paris's 17th district that Vuillard rented until
1904.
In 1886, Édouard Vuillard joined the Académie Julian and then, in 1887 the École des Beaux-Arts in Paris. In 1889, Maurice Denis convinced him to join a small group within the Académie Julian, set up by Paul Sérusier, producing printed works filled with symbolism and spirituality. They
called themselves Les Nabis (or nebiim in Hebrew which means prophet or inspired by God). This new pictorial movement sought, through the simplification of shapes and the use of the bright colors perceived by the human eye, to rediscover the real sources of art by abolishing the
boundaries between decorative art and easel painting and by abandoning the theories of Impressionism, deemed superficial and overly sensitive.
In 1891 Vuillard shared a studio at 28 Rue Pigalle in Paris with Pierre Bonnard and Maurice Denis. It was during this period that he devoted himself to the Nabi movement, becoming undoubtedly its boldest representative.
Édouard Vuillard was only 15 when his father died. To meet her family's needs, his mother, with whom he lived until her death in 1928, worked as a seamstress.
Throughout his life, Vuillard constantly reproduced indoor, domestic scenes, particularly featuring his mother. The gentle atmosphere of these portraits of daily life, his favourite subject matter caused him to be described as an "intimist" artist.
Date: 1898
Period: 19th century
Origin: France
Medium: Oil on cardboard
Signature:
Signed upper right : E. Vuillard
Dimensions:
25 x 32 cm (9⁷/₈ x 12⁵/₈ inches)
Provenance:
M. Hoogendijk, The Hague
Hoogendijk sale, Frederick Muller Gallery, Amsterdam, May 21st-22nd, 1912, n°63.
Bernheim-Jeune, Paris, n°19550.
Josse Berheim, Paris, 1912.
Tooth & Sons, London, 1934.
Private collection, Switerland.
Literature:
Haus der Kunst, Munich ; Musée de l'Orangerie, Paris, Édouard Vuillard -
K. X. Roussel, exhibition catalogue, 1968, illustrated under the n°85,
p.197.
Antoine Salomon and Guy Cogeval, Vuillard : Catalogue Critique des Peintures et Pastels, Tome II, Skira / Wildenstein Institute Editions, Paris, 2003, illustrated under the n°VII-5, p.547.
Musée
de Vernon, Vernon, Edouard Vuillard, Ker-Xavier Roussel, portraits de
famille, exhibition catalogue, 2019, illustrated under the n°14, p.35.
Exhibitions:
Carnegie, Pittsburg, 1926, n°245.
London, Tooth & Sons, 1934, n°39.
Édouard Vuillard - K. X. Roussel, Munich, Haus Der Kunst, March 16th - May 12th 1968 ; Paris, Musée de l'Orangerie, May 28th - September 16th 1968, n°85.
Paris, Bernheim-Jeune, 1969, n°16, exhibition catalogue, 1968, illustrated under the n°85, p.197.
Edouard Vuillard, Ker-Xavier Roussel, portraits de famille, Vernon, Musée de Vernon, July 6th - November 3rd 2019 (loan request).
Categories:
Paintings, Drawings & Prints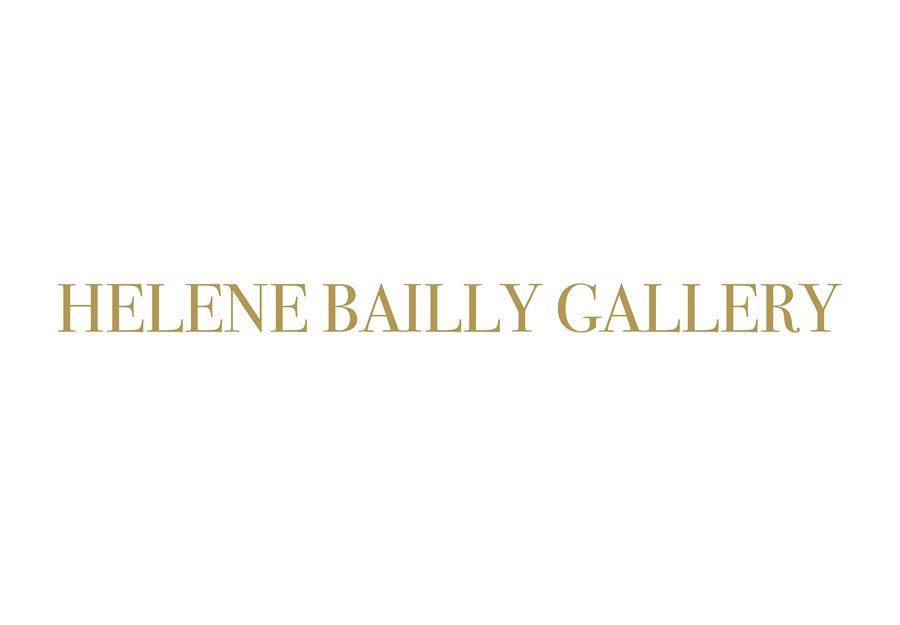 Discover the gallery
Helene Bailly Gallery
Impressionist, Modern and Contemporary art
More Works From This Gallery