Description & Technical information
E 301) A very fine, large fishing lure in the form of a conical stylized fish. The effigy is pierced at the pointed extremity for the fishing-line and sports two carved attachment loops for the fishhooks situated to either side. Lures like this example with free floating single, double or multi-pronged hooks were dangled through holes in the ice notably for fishing tom-cod (Gadusogac).

Eskimo, Alaska ?. Walrus tusk (odobenus rosmarus rosmarus) with a fine golden speckled patina of age and use. 23 cm. . Ex coll. : Gerard (Bébé Rose) Wahl dit Boyer.

Period: Thule Culture 1000 – 1800 AD
Origin: Eskimo, Alaska
Medium: Walrus tusk
Provenance: Gerard (Bébé Rose) Wahl dit Boyer

Le monde n'était pas assez grand pour lui. Personnage sans frontières, géographiques ou existentielles, il était pour moi le prince des atypiques, le plus typique en quelque sorte, de cette population haute en couleur des antiquaires. Force de la nature dotée d'un talent et d'un œil animés par une boulimie de découvertes, il était partout ! Cauchemar de ses collègues, il était de tous les déballages, de toutes les foires et salons, de tous les vendredis matin aux puces de Saint Ouen, du samedi matin à Vanves, des ventes de province le week-end. Déjà bien avant l'ère du numérique et du téléphone portable il avait développé cette ubiquité des grands marchands dont le réseau et l'influence étaient immenses. Passé par tous les continents, écumant les marchés locaux, les marchands du Pérou et de Birmanie en passant par Katmandou et l'Afrique. Toujours égal à lui -même, l'œil bleu taquin, la blague immédiate et la cigarette aux doigts. Après son passage nombreux étaient ceux qui ne se souvenaient plus de son nom mais aucun n'avait oublié son surnom : Bébé Rose. Enraciné au cœur du Carré Rive Gauche dans sa boutique cabinet de Curiosités, son jardin secret était les Arts Primitifs, avec une prédilection pour le Gabon et les objets du Congo qu'il défendait jalousement chez lui dans son appartement inoubliable. C'est l'éclectisme, l'originalité et bien sûr la qualité de son regard aiguisé que nous voulons partager, en dispersant sa collection.

The world wasn't big enough for him. A man without borders, geographic or existential, he was for me the prince of the atypical, the most typical in a way, of the colorful population of antique dealers. A Force of Nature endowed with a talent and an eye driven by a bulimia of discovery, he was everywhere! The nightmare of his colleagues, he was in all the unpacking, all the fairs and shows, every Friday morning at the Saint Ouen flea market, Saturday morning in Vanves, provincial sales on weekends. Already long before the digital and mobile phone era he had developed this ubiquity of those important dealers whose network and influence were immense. Traveling to all the continents, scouring the local markets, the merchants of Peru and Burma, passing by Kathmandu and Africa. Always the same, with his playful blue eyes, the immediate joke and the cigarette between his fingers. After his visit, many people could not remember his name, but none had forgotten his nickname: Bébé Rose. Rooted in the heart of the Carré Rive Gauche in his boutique cabinet of Curiosities, his secret garden was Primitive Arts, with a predilection for Gabon and objects from the Congo which he jealously defended at home in his unforgettable apartment. It is the eclecticism, the originality and of course the quality of his keen eyes that we want to share, by dispersing his collection.

Stéphane Mangin
http://www.auctionartparis.com/public/upload/d540017ef0b10ebf8d96867147a4bfb3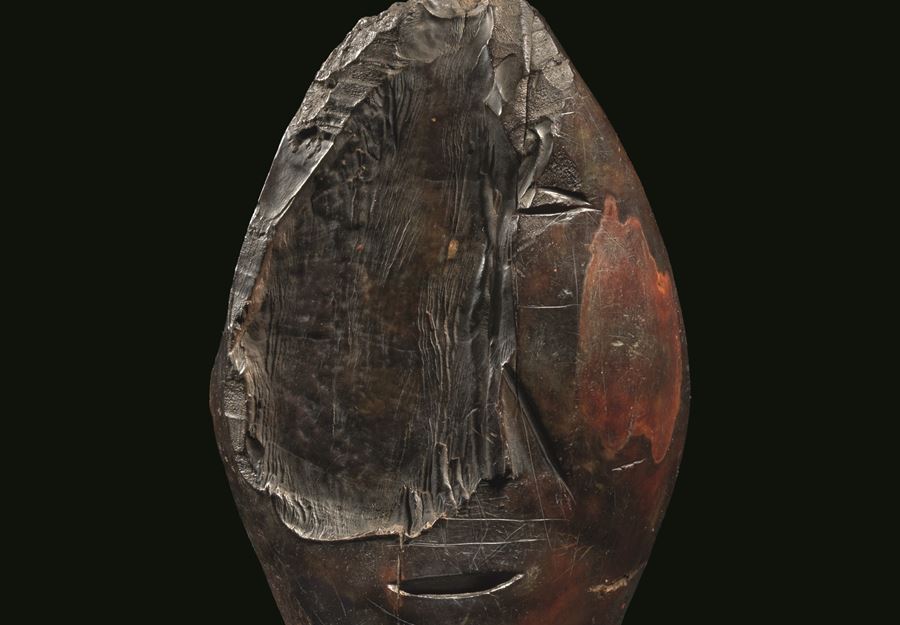 Discover the gallery
Galerie Meyer-Oceanic Art
Tribal Art dealer specializing in early Oceanic Art since 1980 and archaic Eskimo Art since 2010
More Works From This Gallery