Description & Technical information
A Pine Grosbeak (Pinicola enucleator), a Lined Seedeater (Sporophila lineola) and a Diademed Tanager (Stephanophorus diadematus)

Depicted at the top of this sheet is an adult male pine grosbeak. One of the largest species in the finch family, the pine grosbeak has a breeding range that is quite broad, spanning boreal forests across the globe, from Europe and Asia to North America. The birds tend to remain in this range for the majority of their lives, save for when the crops they feed upon are scarce and they are forced to migrate further south in search of food. The plumage of the adult male is a rosy pinkish-red and grey, and includes two white wingbars on their darker grey wings. This differs from that of adult females and immature males who have burnt-orange and grey plumage, but do share the same two white wingbars across their grey wings.

The lined seedeater is found in a number of countries in South America. It has a vast range which covers nearly the entire top half of the continent, and their habitats are intratropical pasturelands, shrublands, and former forests. A small, finch-like bird, the plumage of adult males and females are distinct from one another. Males are mostly black with a white crown, belly and 'mustache' across their face, while females are a mixture of brown tones. Interestingly, the female lined seedeater is difficult to distinguish from the female Lesson's seedeater (Sporophila bouvronides) due to similarity of their plumage, and thus they tend to be correctly identified only when traveling with the more easily recognizable male lined seedeater.

Depicted at the bottom of the sheet is the diademed tanager, also native to South America, that can be found in southeastern Brazil, parts of Paraguay, northeastern Argentina and throughout Uruguay. Their habitat consists of forest borders, including that of the Araucaria forests, as well as open country, woodlands, parks and gardens. Mostly blue in their plumage with a white crown, the diademed tanager can clearly be identified by its vibrant red crest.

The French industrialist and bibliophile Marcel Jeanson (1885-1942) assembled an exceptional collection of French ornithological watercolours of the 17th, 18th and 19th centuries assembled in the 1920s and 1930s.
Medium: Watercolour, pen and brown ink and wash, with framing lines in pencil
Signature: Signed and dated Edouard Travies pt. 1834. in the lower margin.

Dimensions: 170 x 100 cm (66⁷/₈ x 39³/₈ inches)
Provenance: Marcel Jeanson, Paris
Thence by descent until 1988
Jeanson sale, Monaco, Sotheby's, 16 June 1988, lot 333
Richard J. Schwartz, Upper Nyack, New York and Lyford Cay, Bahamas
Thence by descent until 2017.

Categories: Paintings, Drawings & Prints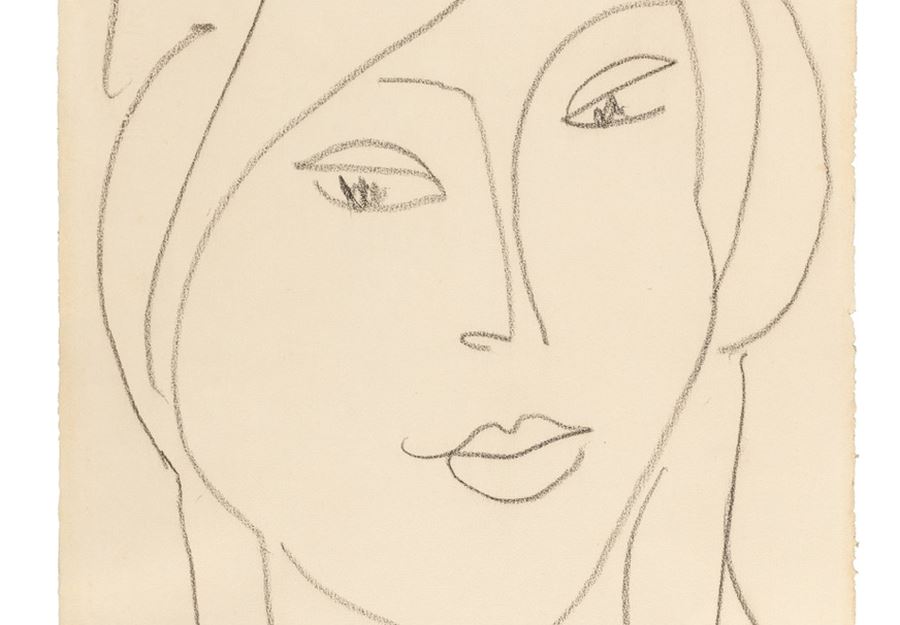 Discover the gallery
Stephen Ongpin Fine Art
Old Master, 19th Century and Modern Drawings, Watercolours and Oil Sketches
More Works From This Gallery