Description & Technical information
This half-length trois crayons study of a young man looking down has been dated by Pierre Rosenberg and Louis-Antoine Prat to around 1715. In their 1996 catalogue raisonné of Watteau's drawings, Rosenberg and Prat noted of the present sheet that 'The drawing belongs to the series of copies after Venetian works (Bassano or Veronese?), and is datable to around 1715, but despite our researches...we have not found the precise source.' Throughout his career, Watteau made drawn copies of motifs from the work of earlier artists, notably those of the great Flemish master Peter Paul Rubens and the Venetian painters of the 16th century.

In a letter of 1946, Karl Parker noted that he first saw the present sheet some fifteen years earlier, and describes the drawing as 'manifestly genuine and extremely fine.' As the same scholar has written elsewhere, 'It has often been stated, by Goncourt, among others, that portrait drawings by Watteau are exceptional. In point of fact just the opposite is the case; almost all his studies of heads are in a general sense portraits, the natural result of drawing constantly from the living model, and of seizing with supreme facility its distinctive characteristics.'

The pose of the figure in the present sheet is very similar, albeit in reverse, to that of one of the pair of lovers in Watteau's late painting La Surprise of c.1718-1719, long thought to be lost and known only from an engraving by Benoit II Audran until its reappearance at auction in London in 2008; the painting was acquired by the J. Paul Getty Museum in Los Angeles in 20178. Two preparatory drawings by Watteau related to La Surprise are known; a study in red and black chalk in the Louvre for the seated figure of Mezzetin playing his guitar and a red chalk drawing for the amorous couple, in the collection of the Musée des Arts Décoratifs in Paris. The latter sheet is in turn derived from two peasant figures in Rubens' large painting The Village Wedding (La Kermesse), today in the Louvre, which Watteau studied when it was in the French Royal Collection.

This drawing was formerly in the collection of Baron Paul Bernhard Hatvany (1899-1977). Born and raised in Hungary, Hatvany left the country as an emigré and settled with his family in England shortly before the Second World War. He assembled an important collection of Old Master paintings and drawings, kept at his home in Cadogan Place in London, that was dispersed at auction three years after his death.

A strip of paper added at the top edge of the sheet.
Laid down.

Medium: Black chalk, graphite and red chalk, heightened with touches of white chalk
Dimensions: 18.5 x 12.5 cm (7¹/₄ x 4⁷/₈ inches)
Provenance: Jean Delaigne, Paris
His (anonymous) sale, Paris, Hôtel Drouot, 14 February 1914, lot 123 ('Tête d'homme. Etude à la pierre noire, rehaussée de sanguine')
Anonymous sale, Paris, Hôtel Drouot, 2 June 1923, lot 101 ('Buste d'homme, la tête inclinée. Dessin à la pierre noire et sanguine. Cadre baguette bois doré. Époque Louis XVI. Haut., 18 cent. 1/2; larg., 12 cent. 1/2.', sold for 670 francs)
(Victor?) Galippe collection
Anonymous sale ('Collection de M. X…'), Paris, Hôtel Drouot, 30 April 1924, lot 143 (as attributed to Watteau)
Matthiesen Gallery, London, by c.1946
Acquired from them by Baron Paul Hatvany, London
His posthumous sale ('The Hatvany Collection of Highly Important Old Master Drawings'), London, Christie's, 24 June 1980, lot 41
Anonymous sale ('The Property of a Lady'), London, Christie's, 2 July 1991, lot 324
Arturo Cuéllar-Nathan, Zurich
Anonymous sale ('Property of a Swiss Family'), London, Christie's, 5 July 2017, lot 72

Literature: K. T. Parker and Jacques Mathey, Antoine Watteau: Catalogue complet de son oeuvre dessiné, Paris, 1957, Vol.II, p.328, no.679, fig.679
Margaret Morgan Grasselli, 'News', The Watteau Society Bulletin, 1994, p.49
Pierre Rosenberg and Louis-Antoine Prat, Antoine Watteau: Catalogue raisonné des dessins, Milan, 1996, Vol.I, pp.576-577, no.358.

Exhibitions: London, Matthiesen Gallery, French Master Drawings of the 18th Century, 1950, no.108.

Categories: Paintings, Drawings & Prints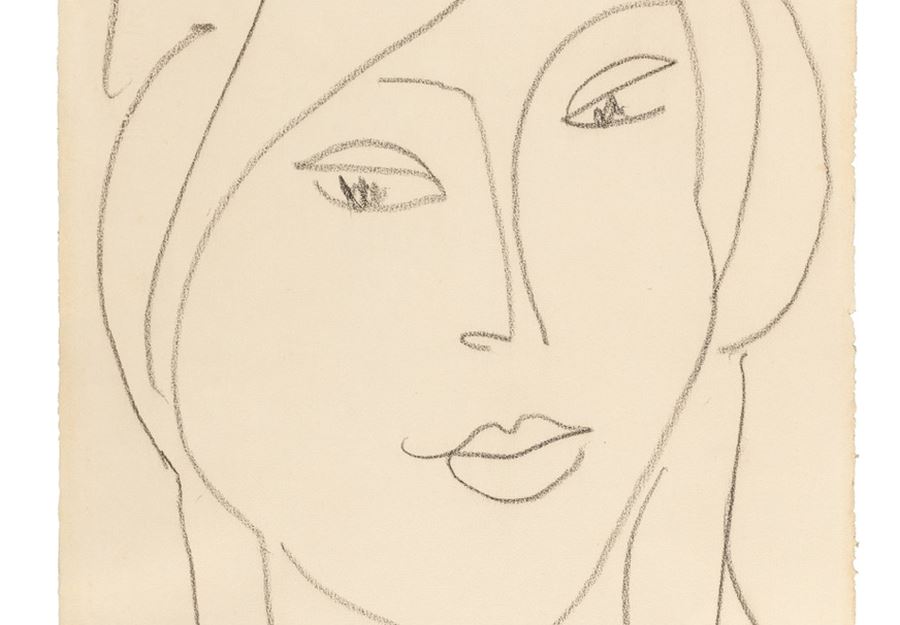 Discover the gallery
Stephen Ongpin Fine Art
Old Master, 19th Century and Modern Drawings, Watercolours and Oil Sketches
More Works From This Gallery