Description & Technical information
The present sheet may be a study for one of the draped women in Adolf Hirémy-Hirschl's now-lost painting of A Wedding Procession in Ancient Rome, completed in 1891. The painting depicts the moments before a classical wedding, when the bride is led to the house of the bridegroom, accompanied by bridesmaids singing hymns to the god Hymeneus. A contemporary critic described the painting: 'Another reminiscence of antique Rome…The bride, surrounded by her friends, who are singing, playing, and making merry, is being led to her new home. Here, too, all the figures are life-size, and here again the natural atmosphere accords with the scene being enacted under its canopy.' The painting won the 'Kaiserpreis'; a prize awarded by the Künstlerhaus in Vienna when it was exhibited there in 1891, and was also shown in the same year in Berlin. A smaller, closely-related drapery study was exhibited in Rome in 1981.

Drawings such as the present sheet are a testament to Hirémy-Hirschl's skill as a draughtsman. As one scholar has written of another, similar drapery study by the artist, 'the subtle irregularity of the fluted and swirling forms…produce an extraordinary sculptural effect, as of the crispest marble carving of the Parthenon pediment figures. And, in a similar way, the curves and flutings of the drapery suggest rather than explicitly articulate the firm of the body beneath: The artist gives an organic coherency to the drapery composition that does not so much reveal the body as provide a formal analogue to it. The construction of pleats and folds out of both whites and darker tones is wonderfully expert and has an energetic amplitude of form that recalls some of the finest drapery studies of Ingres or Tissot. We may never come to think, overall, of Hirémy-Hirschl as a great master, but among his drawings there are true masterpieces, any one of which a great master would be happy to claim.'

The present sheet, together with the rest of the contents of Hirémy-Hirschl's studio in Rome, remained in the possession of the artist's descendants for many years after his death. This large cache of drawings, watercolours, pastels and oil sketches was only dispersed in the early 1980s.

Medium: Black and white chalk, with stumping, on blue-grey paper
Dimensions: 53.1 x 33.9 cm (20⁷/₈ x 13³/₈ inches)
Provenance: The artist's studio, Rome, and by descent to his daughter Maud
Thence by descent to a private collection
Galleria Carlo Virgilio, Rome
Private collection, London.

Categories: Paintings, Drawings & Prints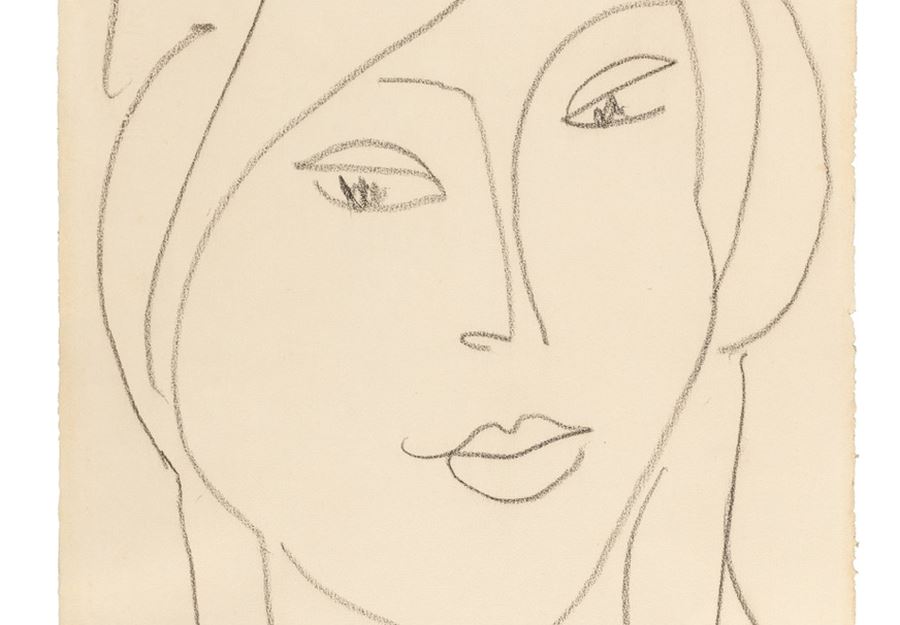 Discover the gallery
Stephen Ongpin Fine Art
Old Master, 19th Century and Modern Drawings, Watercolours and Oil Sketches
More Works From This Gallery