Description & Technical information
Three sheets
Each 297 x 210 mm

Much of the work of Sergio De Beukelaer provides ironic commentary in images regarding the geometric abstract tendency in modern art. When at the end of the Sixties and the beginning of the Seventies the last exponents of this current had repeated a few radical gestures of the pioneers in a 'minimal' way, all seems to have been said. De Beukelaer understands that when you're headed down a dead-end, it's advisable to turn around. He engages with the real world, the world of color fans and painting supplies. Hard edge becomes soft edge in his fat canvases, the 'shopping' of forms replaces the asceticism of the previous generation. De Beukelaer does not simply poke fun at his deadly earnest artistic forebears. He also does not simply sample monochrome or shaped canvases; his is not an attitude of 'anything goes'. Each new work – or new series of works – is an attempt to mark a difference in the endless image flood submersing the artistic and non-artistic world. For informed viewers the use of unexpected supports and colors perhaps harks back to the (meanwhile anointed) classic moderns, but for 'average' viewers the works differ, subtly and not so subtly, from the colored objects with which they are constantly confronted. The potential impact of his work – knocking the viewer off-balance – has more to do with its 'un-artistic' tendency than with any eventual role the work might have within an art-historical or art-critical discourse.
– These three drawings undermine the 'impregnable' power of Superman by changing the colors that are inextricably linked to the brand. Transforming the battle colors of the American hero par excellence in white and black (Obama!) to pink. From the 'European superhero' via a self-portrait as hero and 'dental fresh', it runs to the 'pink hero' that has a closer kinship to Freddy Mercury or Grace Jones as conclusion. – De Beukelaer manipulates the comic book figure in a less respectful manner than in pop art. He uses the low-culture motif not to pull the rug out from under the exaggerated pretentions of his predecessors, but as a starting point for his own, egocentric practice. The artist sees himself as an actor in a battle of giants. Who else dares to tackle other heroes and reduce their supernatural powers to color and put a parrot on their shoulder?


Date: 2010
Period: 21st century
Origin: Belgium
Medium: Coloured pencil, Fluorescent marker on paper
Signature: Signed and dated

Dimensions: 29.7 x 21 cm (11³/₄ x 8¹/₄ inches)
Literature: Ronny Van de Velde, The Mind of the Artist, Knokke, 2013, cat.nr.111
Categories: Paintings, Drawings & Prints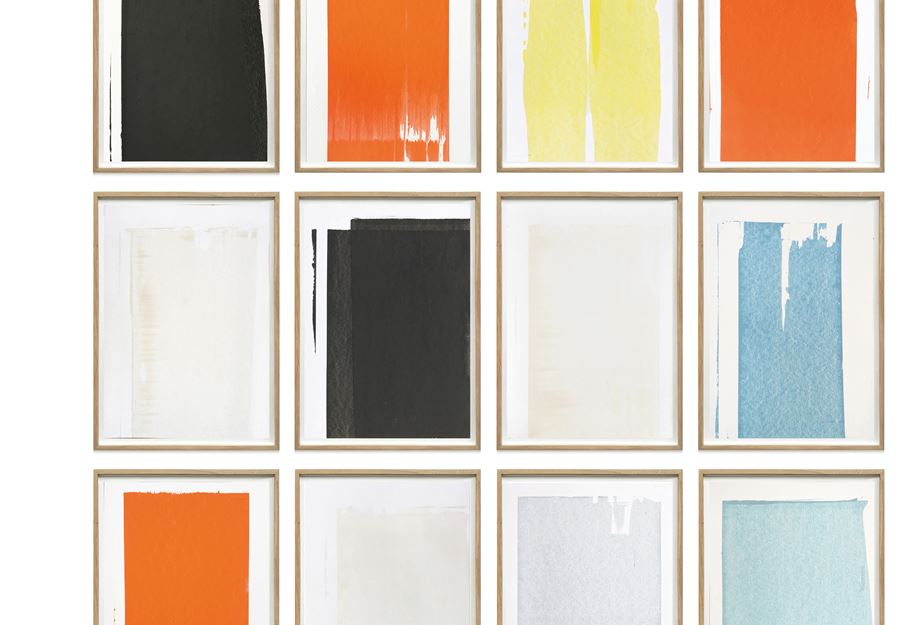 Discover the gallery
Ronny Van De Velde
19th and 20th century painting and sculpture, graphic design, photography, vettings
More Works From This Gallery