Description & Technical information
Dutch Market


An extremely rare Chinese export porcelain butter cooler, cover and matching stand in Chinese porcelain painted in the Imari palette with the Dame au Parasol pattern.

The main scene is known as La Dame au Parasol and is after a design by the Dutch artist Cornelis Pronk, commissioned by the Dutch East India Company in 1734. It was the first design by Pronk sent to China, the porcelain returning on the ship Magdalena via Batavia and arriving in Amsterdam in Spring 1737. The design is also known in famille rose (rare) and blue and white.

The dating of this example is difficult. The pattern is known from 1736 onwards and the painting on this is similar in quality to other examples from about 1740. However Sargent 2012 states that the shape derives from a moulded blown glass model that is not known before 1780. Professor Jörg on the other hand dates it to about 1770-75. There is no documented evidence of later orders of Pronk designs from China but Jörg suggests that it is possible that after the sale of the Pronk drawings from the Aldert Pronk sale of 1772 there may have been more orders made.

The pattern is known in a few copies from European factories in the late 18th century, such as Cozzi (c1765), Oude-Amstel (c1780) and later in Brameld English pearlware (c1810-20).

References: Jörg 1980, p68, No 24, a similar buttertub; Sargent 2012, p150, No 56, a blue and white butter cooler of a similar shape; p277, tureen, cover and stand dated to 1770-75.

Date: 1740-80
Period: 18th century, Qianlong period
Origin: China
Medium: porcelain
Dimensions: 23 cm (9 inches)
Categories: Oriental and Asian Art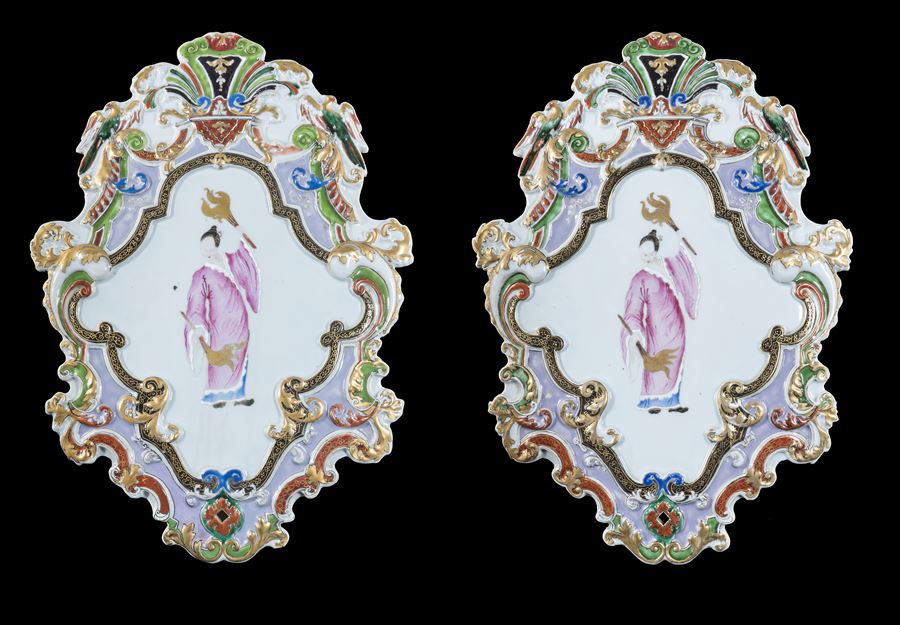 Discover the gallery
Cohen & Cohen
Chinese Export Porcelain, 17th & 18th Century, Works of Art
More Works From This Gallery