Description & Technical information
Two central sections, each centring interlaced C's and the Arms of the Garter suspended from a bearded gilt bronze mask flanked by acanthus scrolls and floral swags

Four flanking sections with spiked tops interspersed with urns above gilt bronze lion's masks, the alternate rails centred by gilt bronze flowerheads.

This masterpiece of European decorative metalwork was probably created by the French Huguenot craftsman Jean Montigny, initially for the Duke of Chandos' country house Canons (demolished 1744). Montigny was inspired by the engraved work of Daniel Marot, the Huguenot architect and desinger who came to England to work at the court of William and Mary - in particular Marot's 'Diferent Ballecons' published in 1703. The railings were subsequently removed and adapted for use at the London house of Philip Dormer Stanhope, Fourth Earl of Chesterfield, built by Isaac Ware in 1748-9 at what is now the junction of South Audley and Curzon Streets, Mayfair. Conveniently, the interlaced C's in the two Order of the Garter sections did not need to be changed, as the titles of both the former and the new owner of the railings shared the same initial.

The Fourth Earl (1694-1773) is chiefly remembered for the celebrated letters he wrote to his son, published in 1774, which quickly became an unofficial guide to etiquette and perfectly epitomised the 'polite society' of 18th-century England. His sophisticated tastes, however, were distinctly francophile, and Chesterfield House became one of the grandest of all the London aristocratic houses, with rococo interiors rivalling those of the greatest Parisian residences like the Hôtel de Soubise. The railings provided a perfect external counterpart to the interiors and remained in situ until the house's demolition in 1937.

For a more detailed article on the Chesterfield House Railings, please contact the Gallery.




Date: 1740s
Period: 1600-1750, 18th century
Origin: London, England
Medium: Cast iron, Gilt bronze
Dimensions: 229 x 1700 cm (90¹/₈ x 669¹/₄ inches)
Categories: Furniture, Works of Art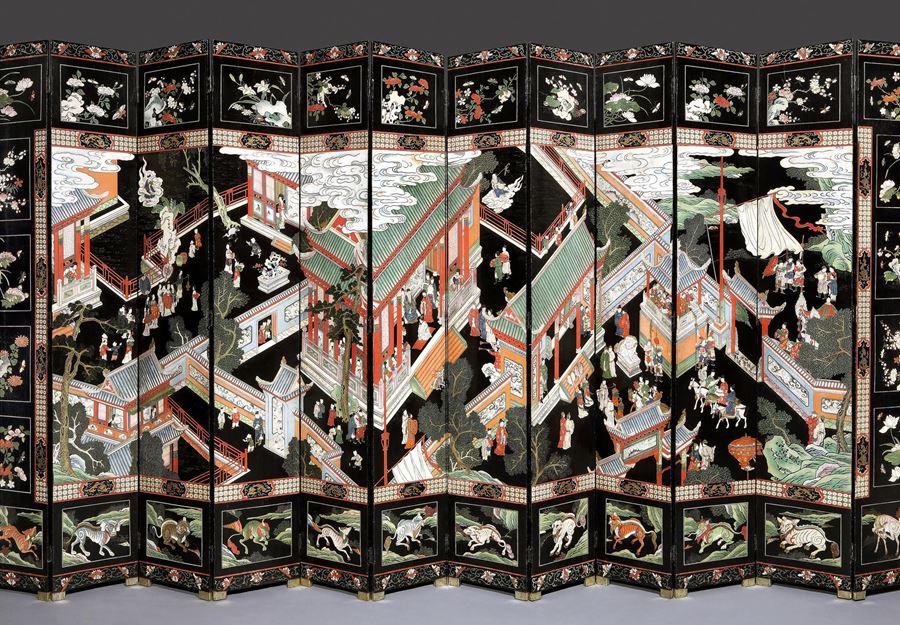 Discover the gallery
Pelham Paris & London
Furniture, Works of Art, Screens, Architectural Decorations and Early Musical Instruments
More Works From This Gallery