Description & Technical information
China, Ming Dynasty (1368-1644)

A bronze cylindrical censer raised on tripod feet, decorated in high relief with nine figures of Daoist immortals amongst low relief rocks, bamboo, pine trees and clouds. Each immortal is dressed in loose robes wearing a court hat and carries an attribute. The separate domed wooden cover has three pierced cartouches. Such small censers would have been used on a Chinese scholars' desk for burning incense. The fragrant smoke acted as a direct link to the heavens, as it could be meditatively followed upwards and perfume the space.

The Eight Immortals (Baxian) can be identified by their appearance and the attributes they carry. This popular Chinese group, represent the Daoist ideal of immortality. On this censer, they are joined by a ninth Daoist figure, probably the god of longevity Shoulao.

This censer dates from the end of the Ming Dynasty, when porcelain examples with figures in high relief were also produced. Bronze examples of a similar shape and period, but varying decoration, are in the British Museum (acc.nr. 1989,0523.3) and the Metropolitan Museum, New York (acc.nr. 2006.310). A copper censer is in the Victoria & Albert Museum, London (M.2699-1931).

Date: Early 17th century
Period: 1600-1750, 17th century
Origin: China
Medium: Bronze
Dimensions: 15.5 cm (6¹/₈ inches)
Provenance: Private Collection, United Kingdom
Categories: Oriental and Asian Art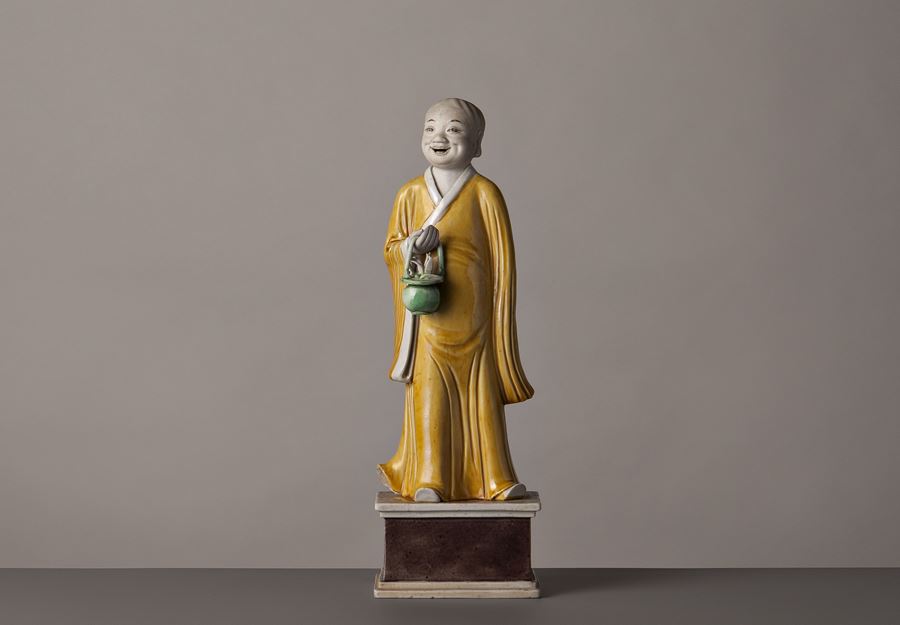 Discover the gallery
Vanderven Oriental Art
Chinese Ceramics and Works of Art
More Works From This Gallery