Description & Technical information
Sard is a deep orange stone, similar visually to carnelian, but often darker and of much harder quality. It was employed throughout antiquity for making stamps and seals because of its strength, allowing finely carved details to make fine miniature prints. The art of engraving gemstones can be traced to Ancient Greece in the 8th century BC. Techniques passed down to the Egyptians and then to the Romans who continued the tradition, which remained popular through the Byzantine era and in to the Middle Ages and Renaissance period.

This exquisite double sided example shows the image of an eagle devouring a hare on one side that is the designation symbol Agrigentum from 700 BC., which was one of the leading cities of the ancient world, in modern day Sicily. The reverse depicts a robed woman flanked by columns on either side, described as representative of the 'City of Alexandria, 3rd century BC.' – Another of the great ancient metropolises, in modern day Egypt. Hellenistic intaglio seals drew on a wide range of iconography and motifs, developing new subjects and styles whilst still remaining faithful to the Classical tradition in form and technique[1].

It is possible that this intaglio was once set in a ring or pendant worn around the neck of an important official, and used as a personal seal to certify a document as legitimate[2]. From the city of Alexandria, this carved gem could perhaps indicate diplomatic ties between the two ancient cities, or act as a Hellenistic talisman, requesting protection from both provinces and their respective kings and gods[3]. The fine level of minute detail is testament to the carver's skill – clearly versed in working hard materials, their workshop would have produced custom intaglios specific to each patron's needs, cut with minuscule chisels and blades.

The Getty Collection in Malibu, USA has a fine carnelian intaglio from the same period, set within a ring depicting a female figure also flanked by a column, holding a cornucopia and scepter identifying her as a divine patron, perhaps Aphrodite[4]. Of similar size and style to this, they speak of a civilization with strong beliefs in amulet and charms that could offer protection, as well as a love for fine crafts. Unlike the Getty Collection example, this intaglio was more likely to be set in to a pendant, allowing both sides to be seen, rather than in a ring, highlighting the versatility of such objects, and the scarcity of this example as a unique double-sided intaglio, worthy of a museum collection.

Set within a beautiful 19th century collector's frame that has on the reverse a hand written note by the original owner describing the object and a note from its showing in the 1901 exhibition at the London Society of Antiquaries, this fine intaglio has been the pride of private collections for over 200 years. It gives insight in to the administrative workings of antiquity – keen to provide authenticity and legislature, intaglios were an important tool in officiating social power structures and establishing democracy and politics whilst also offering spiritual protection.

Date: 1st century B.C.
Period: Antiquity
Origin: Egypt, Alexandria
Medium: Sard
Provenance:
Previously in the Reichardt Collection, circa 1900.
On loan to W.G. Thorpe FSA for presentation at the Society of Antiquaries, London, 1901.
Private Family Collections since 1970's.
Sold at: Antiquities, Christie's, London, 2nd December 1991, Lot 175.
Acquired by London based Art Gallery from the above sale.
With current owner since 1998.
Literature:
"Proceedings of the Society of Antiquaries of London", Burlington House London, 23rd November 1899 to 20th June 1901, p18.
Antiquities, Christie's, London, 2nd December 1991, Lot 175.
David Aaron, 2017.
Exhibitions:
"Proceedings of the Society of Antiquaries of London", Burlington House London, 23rd
November 1899 to 20
th
June 1901.
Categories:
Classical & Egyptian antiquities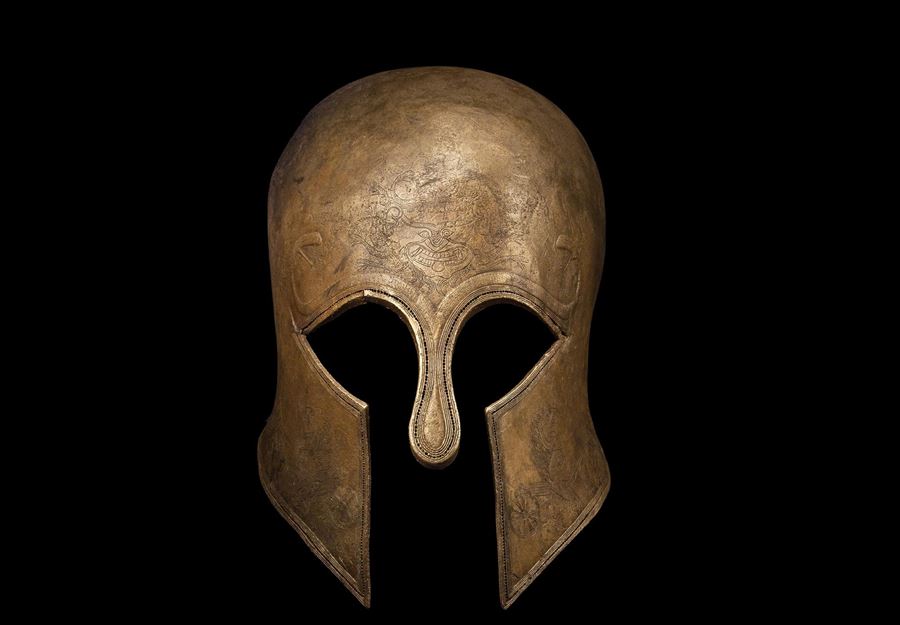 Discover the gallery
David Aaron
Specializing in Classical, Egyptian, Near Eastern, Islamic and Indian Works of art.
More Works From This Gallery