Description & Technical information
These standing wooden luohans, are dressed as monks. They have shaved heads and long flowing robes; their elongated earlobes indicating they are enlightened beings. The elder figure is Kasyapa, with a frown of concentration. His hands are locked in the Kanjo-in mudra - bestowing Buddha's great mercy. The younger monk represents Ananda, his palms pressed together in the namaskara mudra - a gesture of greeting and prayer. The robes of both figures are covered with a fine fabric and remnants of dark lacquer. They are fixed with a wooden pin to their lotus thrones stands, which are painted with the original colours.

These two important luohans, are often depicted as a pair in attendance to the historical Shakyamuni Buddha. The youthful Ananda placed on his right and the senior Kasyapa on the left. Ananda was said to be Buddha's cousin and personal attendant, known for his prodigious memory - his recollections of Buddha's sayings forming the basis of the sutra's. Kasyapa was Buddha's immediate successor, leading the initial community of 500 monks. He is said to have convened the first council after Buddha's death at which Ananda recited Buddha's words.



Date: 1368-1644
Period: 1400-1600, 1600-1750, 14th century, 17th century
Origin: China
Medium: Wood
Dimensions: 30.5 cm (12 inches)
Provenance: - Collection Sengers, The Netherlands 2015
- with Gerard Hawthorn London, 2000 (Published in 2000 years of Chinese and Japanese Sculpture no. 8)


Categories: Oriental and Asian Art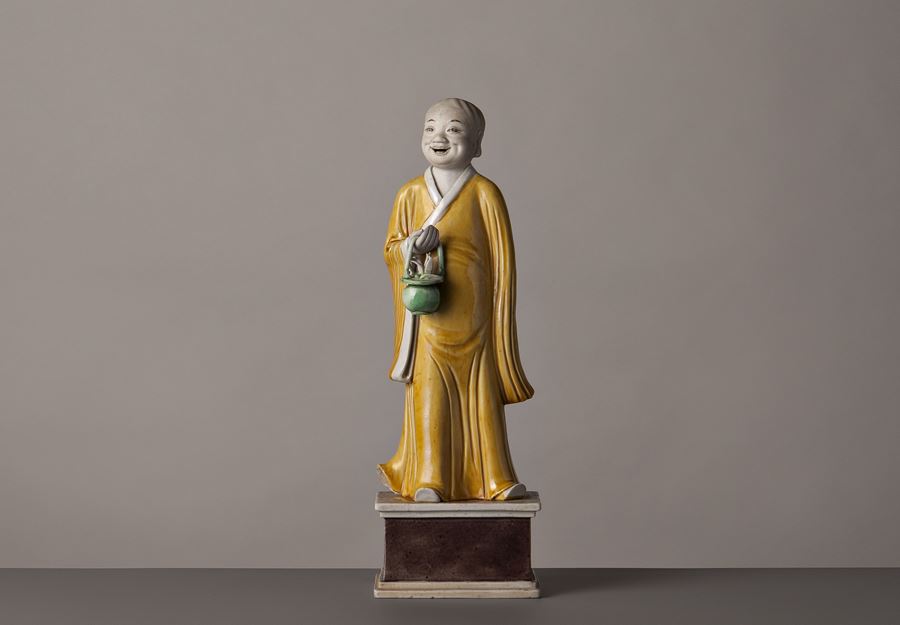 Discover the gallery
Vanderven Oriental Art
Chinese Ceramics and Works of Art
More Works From This Gallery