Description & Technical information
The Mamluk Sultanate (1250 – 1517 A.D.) emerged from the weakening of the Ayyubid realm in Egypt and Syria. Within a short period of time, the Mamluks created the greatest Islamic empire of the latter Middle Ages, which included control of the holy cities of Mecca and Medina. The Mamluk capital was situated at Cairo and quickly became the economic, cultural and artistic centre of the Arab Islamic world. The east and west running silk and spice trades passed through the empire, affording the Mamluks great wealth which enabled them to be patrons of many fine arts. With the passing commerce also came strong artistic influence from neighbouring empires that established a unique hybrid Mamluk material culture which is recognised today for its craftsmanship, ingenuity, technical virtuosity and beauty.

This exceptional Mamluk set of four wooden panels present an outstanding example of Mamluk wood craving. Each panel contains a square central field in to which a highly decorative pattern has been carved and inlayed with a delicate and rich composition of multiple radiating polygons around a central eight-pointed star, with an additional quarter star at each angle. Each square contains a small rectangular panel both above and below it with geometric tracey décor. The exquisite level of craftsmanship shines through on these panels with the bone inlay catching the light and contrasting the natural grain of the wood. They have clearly been made by a master craftsman who has dedicated much time to perfecting the skill of marquetry, which was applied voraciously throughout the Mamluk period to tables, boxes and panels as seen here.[1]

The rich decoration reflects a Mamluk lover for surface motifs and is heavily influenced by the glazed ceramic tiles that were produced to adorn the surfaces of homes, mosques and civic buildings. Unlike the tiles which would have contained rich blues, reds and greens, these panels have been left uncoloured, as was the tradition with woodwork, in order to allow the natural colours to speak for themselves. It also reflects the style used on their textiles and carpets that drew influence from all over the Islamic world and which were highly prized as international trading commodities.[2] Wooden inlayed panels of this style were so highly coveted during the Mamluk period they were even used as diplomatic gifts from the Sultan.[3]

The Metropolitan Museum of Art in New York contains a section of a wooden Mamluk panel that would have originally been part of a larger decorative scheme like ours. It uses white inlay to contrast the texture of the wood and is set with an angular geometric design much like this example. Lacking the fine detail of execution and surviving condition of our piece, the Metropolitan Museum example highlights these panels as particularly fine and worthy of any museum. Combined these objects speak highly of the Mamluk renaissance for woodworking, decoration and geometry in design.

[1] E. Atil; Renaissance of Islam: Art of the Mamluks, Smithsonian Institute, 1981, p.197.
[2] D. Behrens-Abouseif; ‪The Arts of the Mamluks in Egypt and Syria: Evolution and Impact, ‪V&R Unipress GmbH, 2012, p.15
[3] D. Behrens-Abouseif; ‪Practising Diplomacy in the Mamluk Sultanate: Gifts and Material Culture in the Medieval Islamic World, I.B. Tauris, 2014, p.180
Date: 15th to 16th century A.D.
Period: 1400-1600, 15th century, 16th Century
Origin: Egypt
Medium: Wood with bone inlay
Dimensions: 68 x 55 cm (26³/₄ x 21⁵/₈ inches)
Provenance: Private French collection.
Literature: Sotheby's Orientalist Paintings and Sculptures – Islamic Art Sale, Paris, 23 June 2010.
Categories: Oriental and Asian Art, Works of Art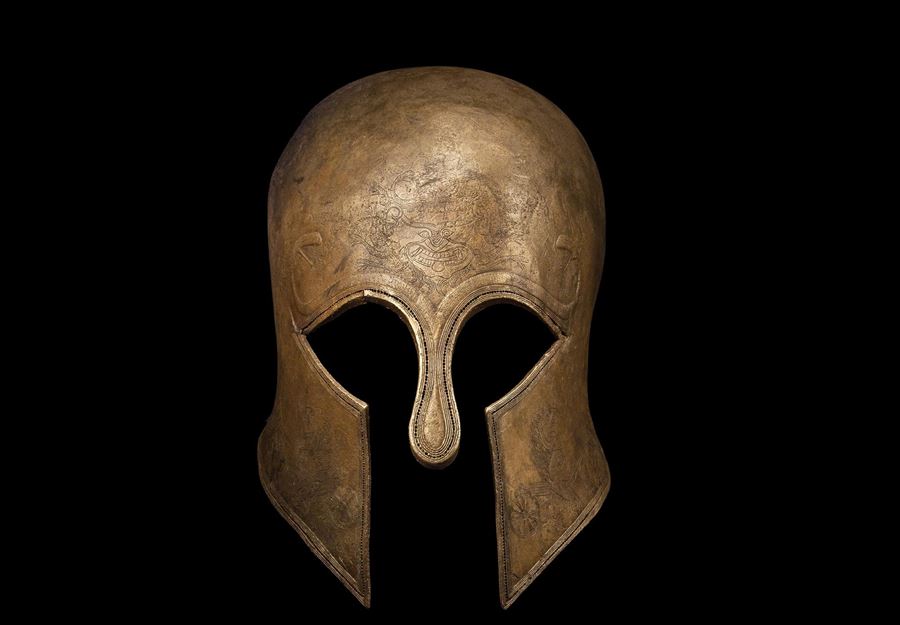 Discover the gallery
David Aaron
Specializing in Classical, Egyptian, Near Eastern, Islamic and Indian Works of art.
More Works From This Gallery