Description & Technical information
This deeply rounded glazed bowl sits on a short foot and is shallow in form. It is decorated with an underglaze and an overglaze in cobalt blue, turquoise, red and shades of tea rose, with outlines in black. The central scene depicts a horse rider bowing before a female figure who stands atop a stylised tower. The inscription on the piece is a reputation of wa al-d(wawla) which translates as 'wealth'. Around the outer rim reads another inscription of al-izz, which translates as 'glory'. These textual references highlight the fact that the plate would have been both costly in production and was intended to offer the owner the virtues inscribed.

This type of ceramic is known as Minai, which means 'enamel' in Persian, and provides insight to an interesting and lively period of pre-Mongol Persian pottery production. It is closely linked to the Kashan lustreware of the same period, with which it also shares the same place of production, potters and especially sources of inspiration such as illuminated manuscripts - thereby giving us an important source for the study of the books of the period – of which very few survive. This bowl is an incredibly important art historical artefact and a fortunate survival.
The advent of overglaze enamelled decoration in the late 12th century A.D. saw a transformation from the traditionally limited colour palette of the previous centuries. Where once the range was restricted, potters soon began to apply enamels in blacks, reds, blues, greens and purples, As a result of this, vastly more detailed and elaborate scenes that are arguably more evocative than those which previously existed on Persian ceramics, were now achievable. The Minai masters were the same potters who worked with lustreware during the 12th and 13th centuries A.D., and as a result, both techniques share certain features.[1] Technically, the second firing process to achieve the glazes was applied to both forms of ceramic, but also decoratively, the figures often appear moon-faced and full in form on both. These decorative elements are thought to have originated in textile design and book illustrations - the general repertoire of Minai iconography reflects princely life, with scenes of courtly entertainment, hunting, polo, music and warefare, while many are also inscribed with references to Persian poetry – however little is known of these bowls original intended function.[2]

A similar Minai bowl can be found in the permanent collection of the Metropolitan Museum of Art in New York. It depicts a scene of horsemen and a servant, and is inscribed with Kufic script. It exhibits the same strong colours as ours, in this instantly recognisable style, however it survives in much worse condition. Combined these bowls illustrate the voracious output of the master-potters of the period, along with their keenness to experiment with figurative compositions as well as new materials. It also highlights our example as containing a particularly complex decorative scheme and in excellent condition, worthy of any national museum collection.

Date: 12th to 13th century A.D.
Period: Middle Ages, 12th century, 13th century
Origin: Iran
Medium: Ceramic
Dimensions: 21.6 cm (8¹/₂ inches)
Provenance: Previously in a private French collection since 1940.
Categories: Oriental and Asian Art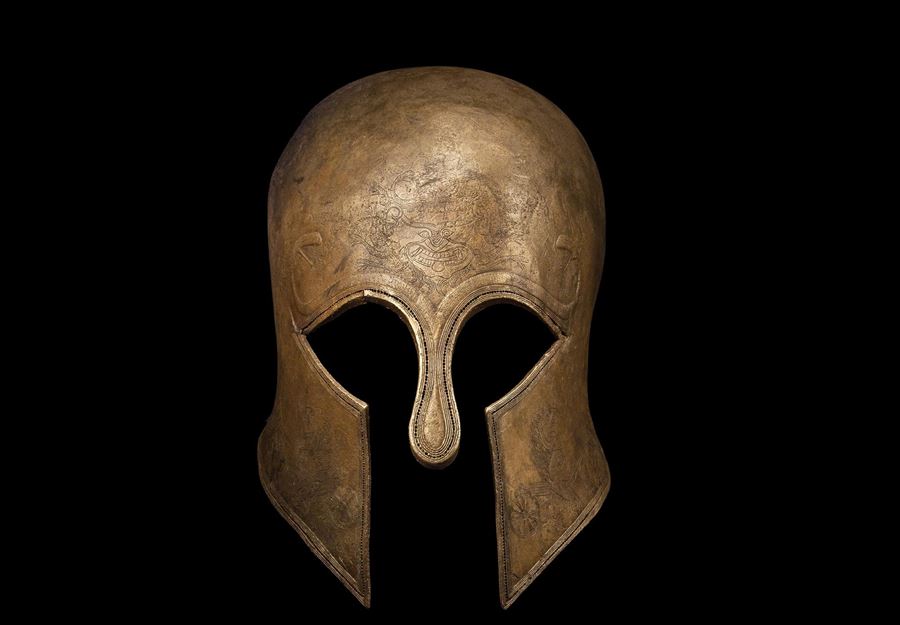 Discover the gallery
David Aaron
Specializing in Classical, Egyptian, Near Eastern, Islamic and Indian Works of art.
More Works From This Gallery